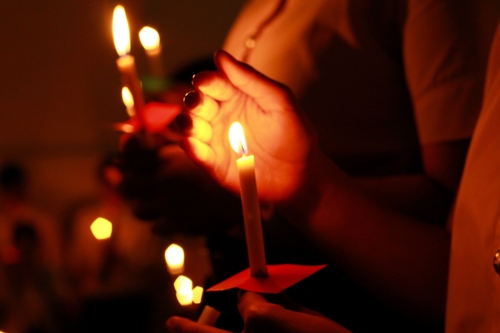 We've Only Begun to Fight ....
On November 19, a crowd gathered for a vigil outside the White Plains Department of Public Safety to remember Kenneth Chamberlain Sr. -- a 68-year-old retired Marine and 20-year veteran of the Westchester County Department of Corrections -- who was killed by White Plains police officers some eleven years ago.
Shortly after Mr. Chamberlain's death, Newman Ferrara's Civil Rights Practice Group, filed a lawsuit on behalf of Mr. Chamberlain's son, Kenneth Chamberlain Jr., seeking justice for his father. The case has been tried, appealed, remanded, and the City has now filed an appeal of the federal court's most recent summary judgment determination which denied its arguments for dismissal of the case.
At the event, Debra Cohen, co-chair of the Civil Rights Practice Group observed, "If the city thinks by filing this appeal and dragging this out even further will make the winter soldiers give up or we're not going to keep fighting to the very end, they are sorely mistaken."
"We need to muster the troops and prepare for legal battle once again," Cohen said, "if we have to come back next year and the year after, we will all be here."
# # #
To read a news report about the vigil, please follow this link: https://www.theexaminernews.com/chamberlain-vigil-draws-crowd-wp-police-file-another-appeal/