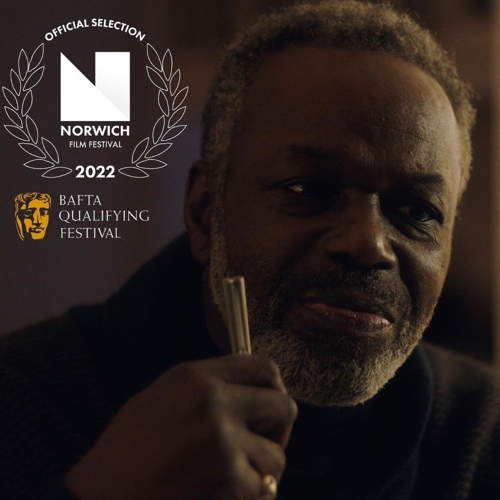 Alan D. Wolfelt, an internationally renowned author, educator, and grief counselor, once wrote, "Food is symbolic of love when words are inadequate."
▫️
And that was one of the underlying messages that attracted me to BIBIMBAP FOR ONE — a short film written by Daniel Kaszas and directed by Ella Greenwood (of London's Broken Flames Productions).
▫️
In this story, our protagonist is overwhelmed with grief (after the loss of her mother) and is contemplating taking her own life. Will a chance encounter with a neighbor cause her to reconsider?
▫️
To find out, attend a screening of the piece at the 12th annual Norwich Film Festival, November 11-20, 2022, which is offering a selection of 115 films, viewable in-person and online.
▫️
To learn more, please visit:https://www.norwichfilmfestival.co.uk/
▫️
Our sincerest thanks to NFF for this honor, and our congratulations to the entire cast and crew (identified below).
▫️
Made for the @lucasaferrara Film Fund by @brokenflamespd
▫️
CAST
@ioannakimbook & Alexander James Simon
▫️
CREW
Director - @popsella
Writer - @daniel.kaszas.97
Producer - @lucasaferrara
Ass't Producer - @maya_bod
DOP- @xeniaxpatricia
Editor - @editor_emmalie
Composer - @gabyamblercomposer
Colourist-@chris.shaw.colour
Sound - @_inesadriana_
Casting - @frankie_fearis12
Makeup - morganemakeup11
Costume - @tegantime
Prod Design - Junting Yang
1AD - @esmeehuguenin
1AC - @oscarharrisonfilm
2AC - @nizahaha
Sound Recordist - @rufusambler
Gaffer - @zetaspy
Spark - Wenxuan Xu
BTS photos - @ines_hachou
With thanks to @focus24hire @leanneladbury
▫️
Join us at NFF and partake of something truly delicious.
#
To view a list of some of Lucas's other projects, click here: https://www.imdb.com/name/nm11739610/
#
.
#lucasaferrara #movies #movie #film #films #shortfilm #shortfilms #drama #dramas #filmmaker #filmmaking #actor #actors #director #directing #mentalhealth #depression #food #koreanfood #bibimbap #relationships #friends #grieving #depression #artists #screenplay #friendship #friendships