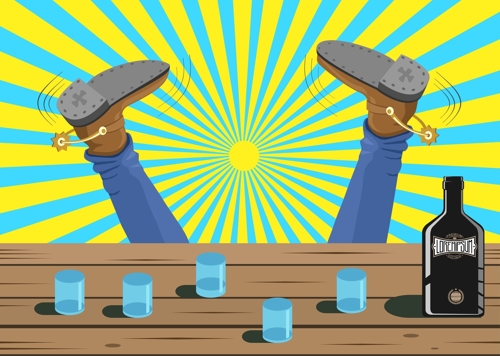 Attorneys Are Hitting the Booze
Due to the profession's high demands, it's long been reported that many lawyers suffer from increased levels of stress, anxiety, and depression, and that some resort to substance abuse, as a direct and proximate result.
According to a recent Workload and Hours survey published by Bloomberg Law, reliance on alcohol remains significant and appears to be on the rise. With some 644 attorneys participating, it was noted that alcohol consumption increased as the respondents' perception of their well-being declined.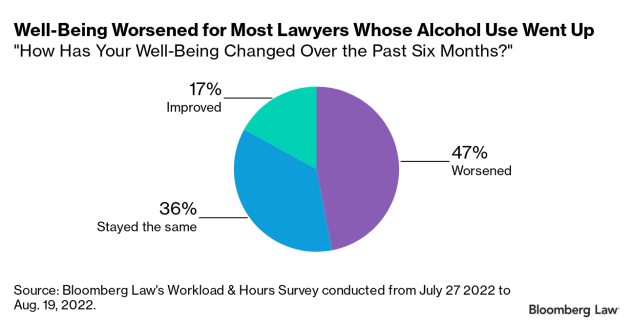 Of those who reported drinking more, some 36% noted that their well-being remained the same, while 47% reported a decline. (That's in contrast to the 38% of the respondents who indicated that their well-being worsened in the first half of the year.)
Of the attorneys who disclosed their gender, 46% of those who reported imbibing more were women, while 53% were men. (Although other studies suggest that women have higher use issues, in this report, roughly the same number of men and women indicated that they were drinking more, than in the prior reporting period.)
The survey analysts caution that the responses may be skewed by the gradual (post-pandemic) return to workplace "normalcy," which includes long commutes, more in-person interactions, demanding schedules, and less time for self-care, and that may be triggering "the need for an outlet for the stress in the form of alcohol."
# # #