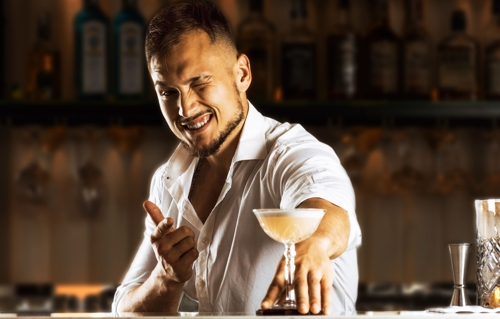 Julius' Bar is on the Calendar
On September 13, 2022, the Landmarks Preservation Commission unanimously voted to calendar Julius' Bar -- "New York's oldest Gay bar and Greenwich Village's oldest bar," located at 159 W 10th Street, at the corner of W 10th Street and Waverly Place -- for consideration as an Individual Landmark. The bar's historical impact as a social space for members of the LGBTQ+ community, and its resistance against the discrimination of gay New Yorkers, was thought to be "landmark worthy."
While this establishment dates back to the 1860s, it didn't become known as Julius' until around 1930, and was a stake-out location for undercover cops looking to arrest gay New Yorkers. (Interestingly, the State Liquor Authority (SLA) routinely revoked licenses for establishments that served gay customers; who were viewed as "disorderly" merely because of their sexual identity or preference.)
In 1966, the Mattachine Society organized a "Sip In" at Julius' to combat the discrimination, and that event helped to establish the legitimacy of gay bars. And lawsuits against the SLA (like Matter of Chipman Assoc. v N.Y. State Liquor), shifted the perception that gay patrons were somehow "disorderly," per se, and prevented the SLA from shutting down an establishment merely because some form of "objectionable" activity was on display.
"We have a staff specially working on identifying sites that are significant to the LGBTQ community and heritage in the city. Julius' has always been one that we have been thinking about," said Landmarks Chair Sarah Carroll.
A public hearing on the landmark designation will be held at a future date.
SOURCE
https://www.citylandnyc.org/landmarks-calendars-julius-bar-for-consideration-as-an-individual-landmark/