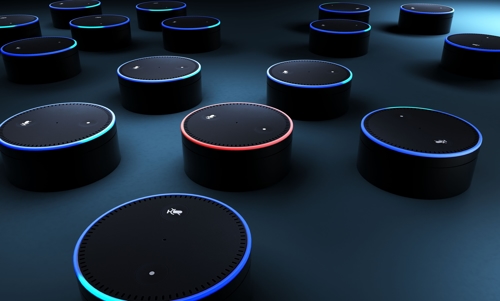 Amazon Must Surrender Some 4 Million Docs

In a lawsuit filed in the United States District Court, Western District of Washington, Seattle Division, Kaeli Garner, and others, sued Amazon.com alleging, in part, as follows:
This case is a class action lawsuit arising out of Amazon's practice of using smart-speaker technology ("Alexa") to surreptitiously save permanent recordings of millions of Americans' voices, all without their knowledge or consent. Such an invasion of privacy blatantly violates the laws of California, Florida, Massachusetts, and New Hampshire, all of which prohibit the recording of oral communications without the consent of all parties to the communication.
In furtherance of that litigation, Amazon was asked to turnover a series of documents, but refused to comply, claiming that the production would cause an "undue burden," since a minimum of some 630,000 to over 4.4 million documents were being requested. But U.S. District Judge Robert S. Lasnik wasn't buying any of that, particularly in the absence of any data or other evidence as to the costs and time necessary to satisfy the request.
According to the judge, "the plaintiff's revised [search] strings ... will capture relevant documents regarding their user's understanding of how their interactions with Alexa would be recorded, used and how their users' data has been monetized to generate revenue...."
# # #
SOURCE:
Garner et al v. Amazon.com, et al (Order on Motion to Compel)
Garner et al v. Amazon.com, et al (Complaint)