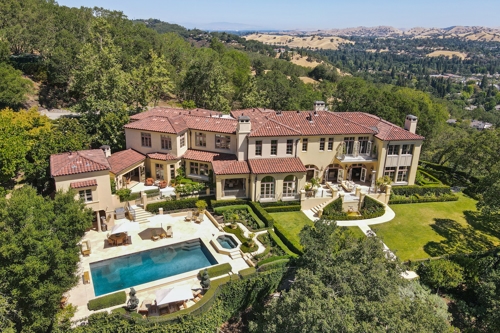 Certainly Not His Last Stand
Brian Tichenor is a multi-hyphenated artist based in Beverly Hills, whose integration of sizable properties and their landscapes through original building designs is widely recognized. Tichenor's most noteworthy projects include his completion of over 100 gardens around the world, the design of Nantworks, which is a campus for some DNA sequencing and Research & Development labs in Baldwin Hills, and the new LA Times Headquarters. He is celebrated for his desirable and colorful watercolors, which are collected by those in the know. His wife Raun Throp is also an architect, who is featured in Tichenor's Outside In: The Houses and Gardens of Tichenor & Thorp. In addition, Tichenor is a member of the University of Southern California's architecture faculty, which is the rival of his alma mater, UCLA.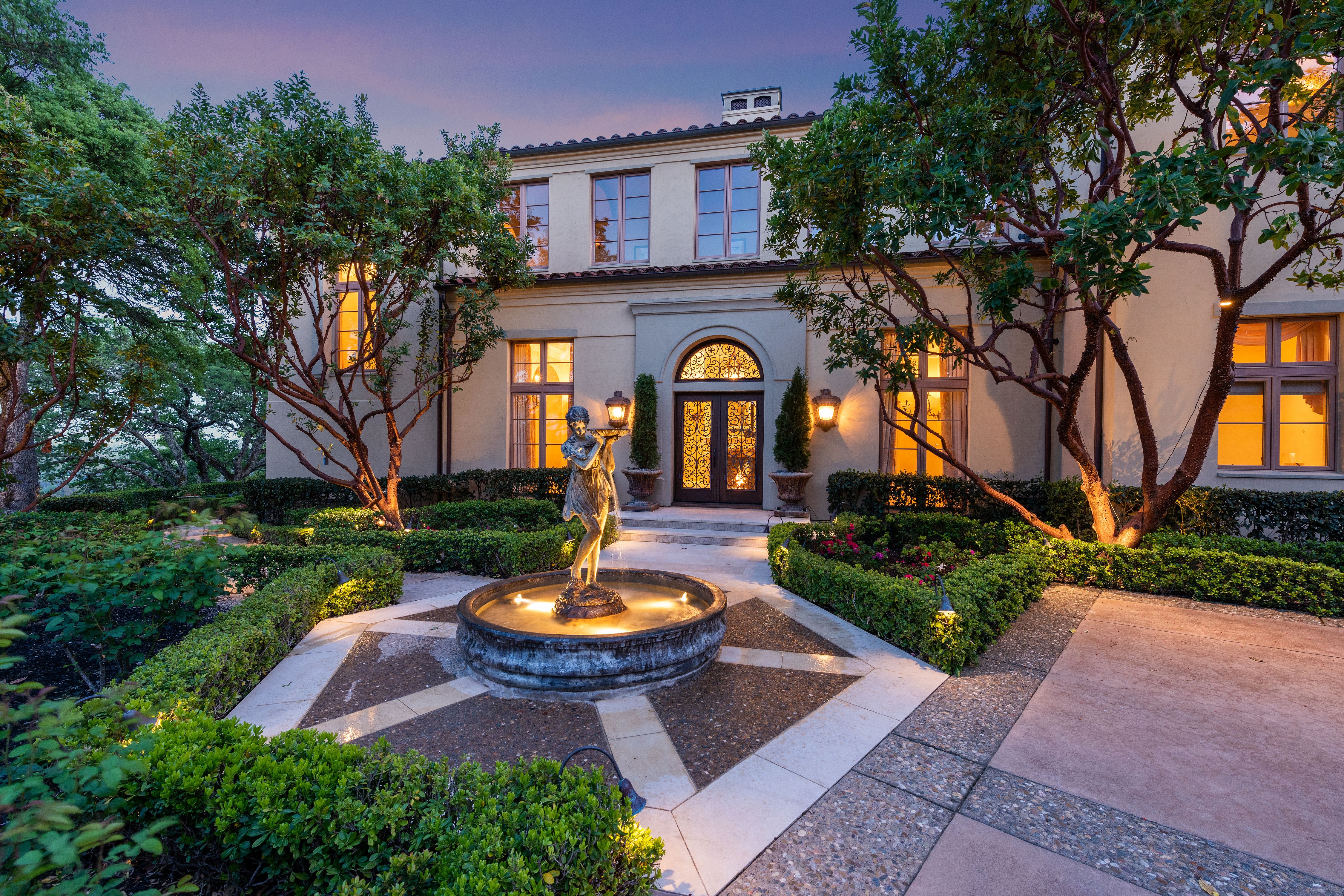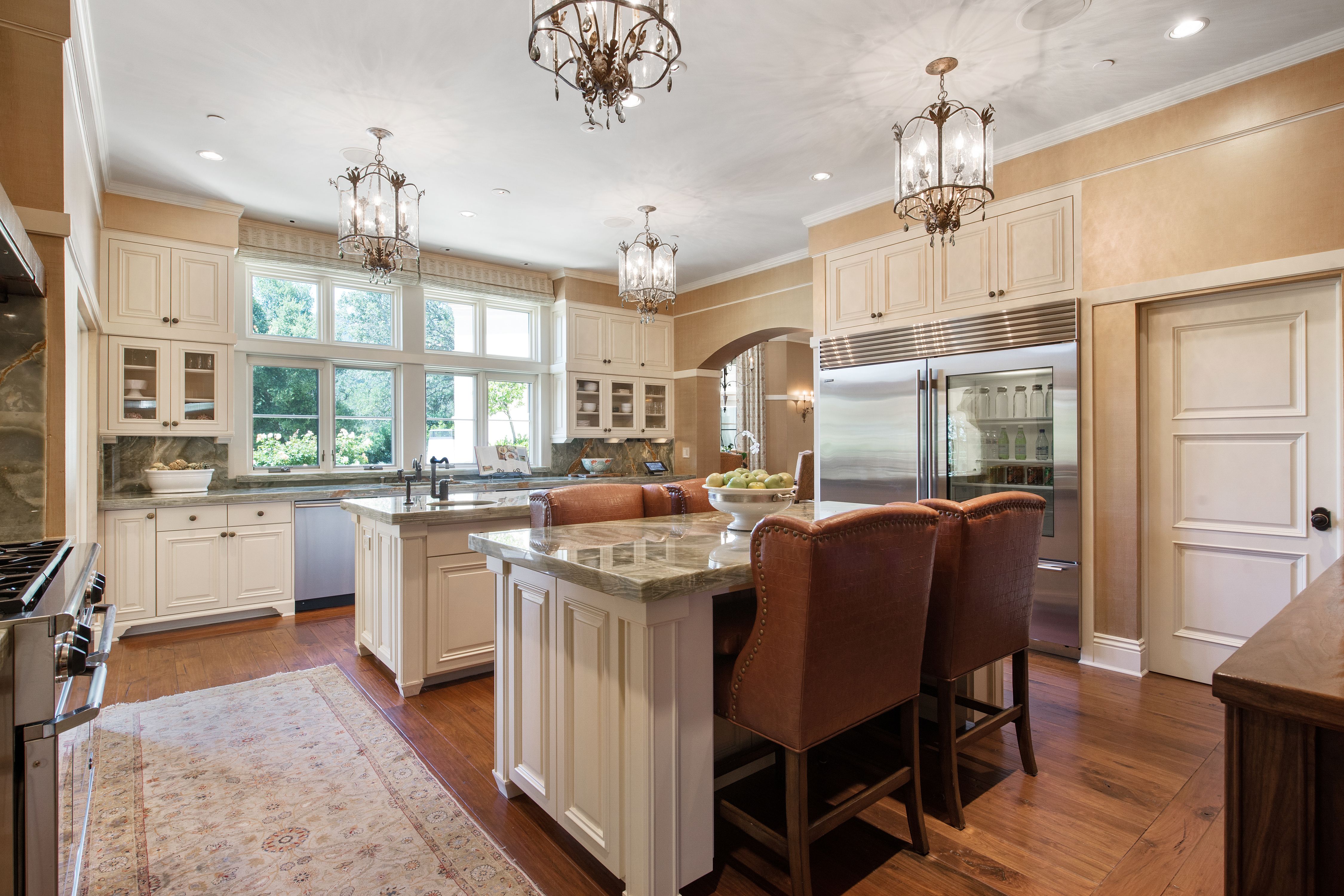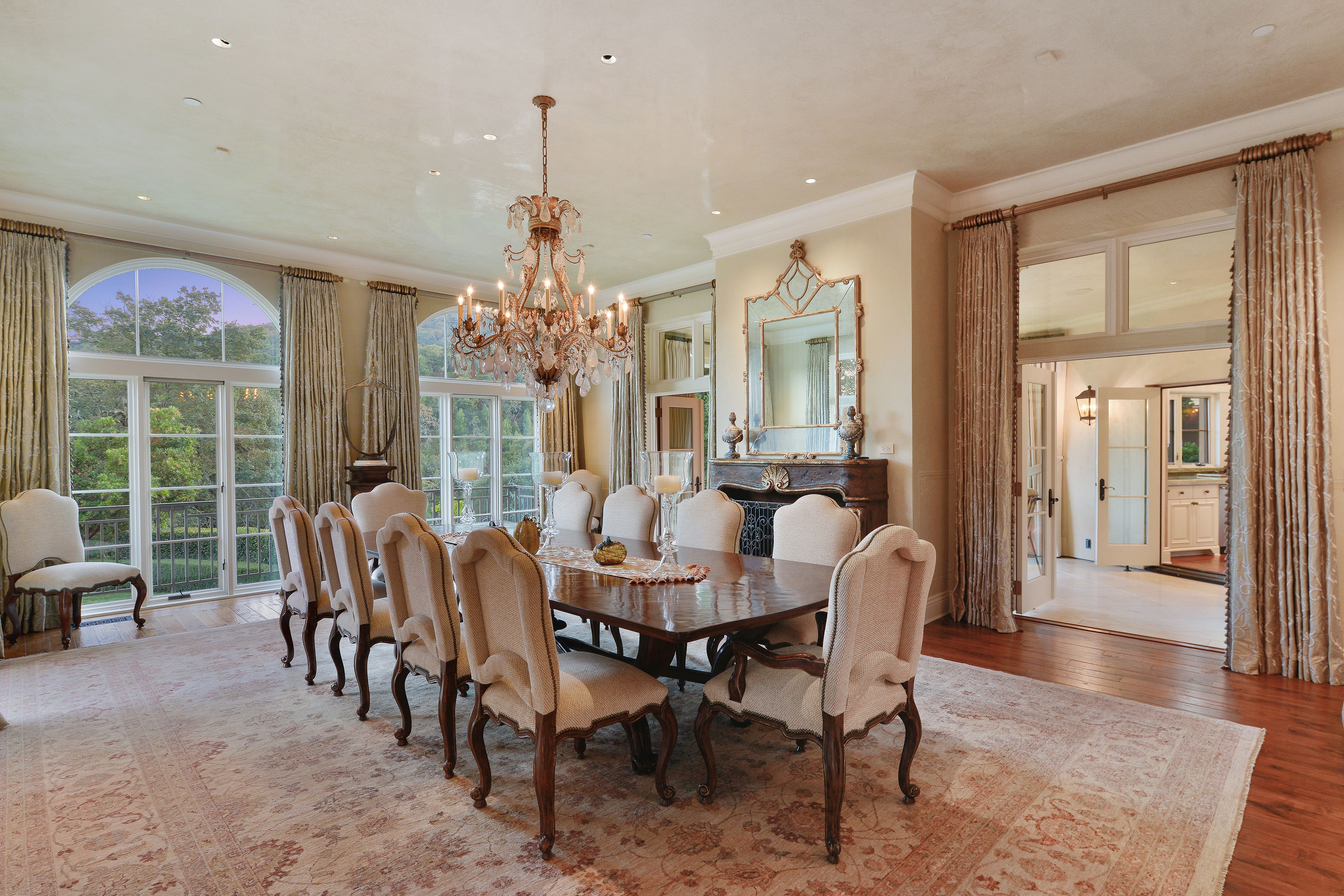 Alamo, California is a suburb about 30 miles south of San Francisco that is secluded and relaxed in comparison to San Francisco and Silicon Valley. The lack of heavy development explains Alamo's appeal to the celebrity sports figures that call it home -- like Olympic gold medalist Kristi Yamaguchi, Oakland Raiders owner Marc Davis, and former Major League Baseball player Mark McGwire. Tichenor designed "Lark Ridge Estate," which sprawls across ten acres in Alamo, and it has recently been listed for sale at $17.75 million.
"Lark Ridge Estate" incorporates Tichenor's characteristic landscaping, Mediterranean-style gardens, a lion's head fountain, pool, spa and sights of Mt. Diablo and the surrounding valley. Within the confines of the property's private gates, there are three houses. The main house is a 9,812 square foot, two-story mansion with six bedrooms, nine bathrooms, entertaining spaces, private bedroom retreats, sitting rooms, living areas, large walk-in closets, office spaces, a gym, a media room, and endless style.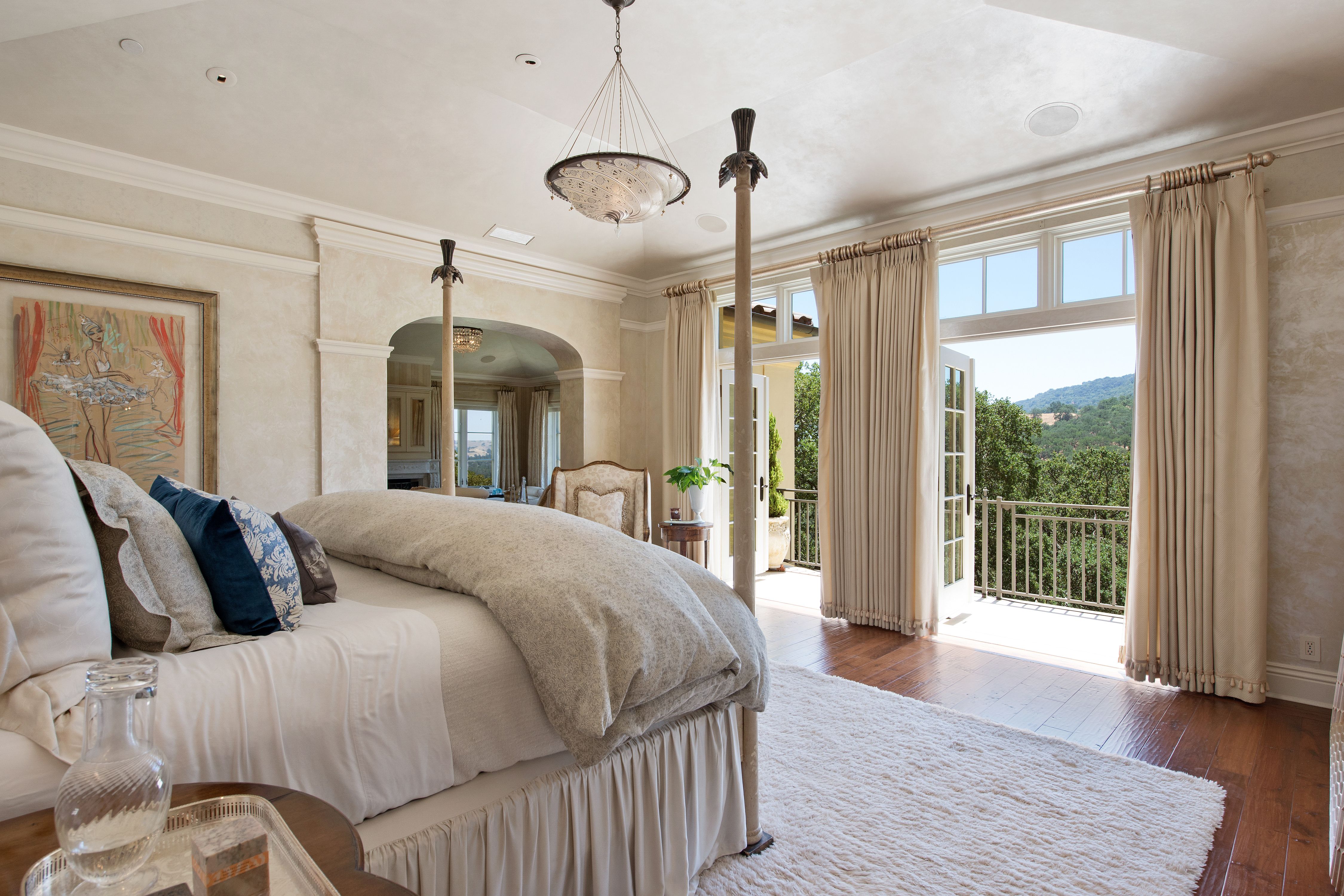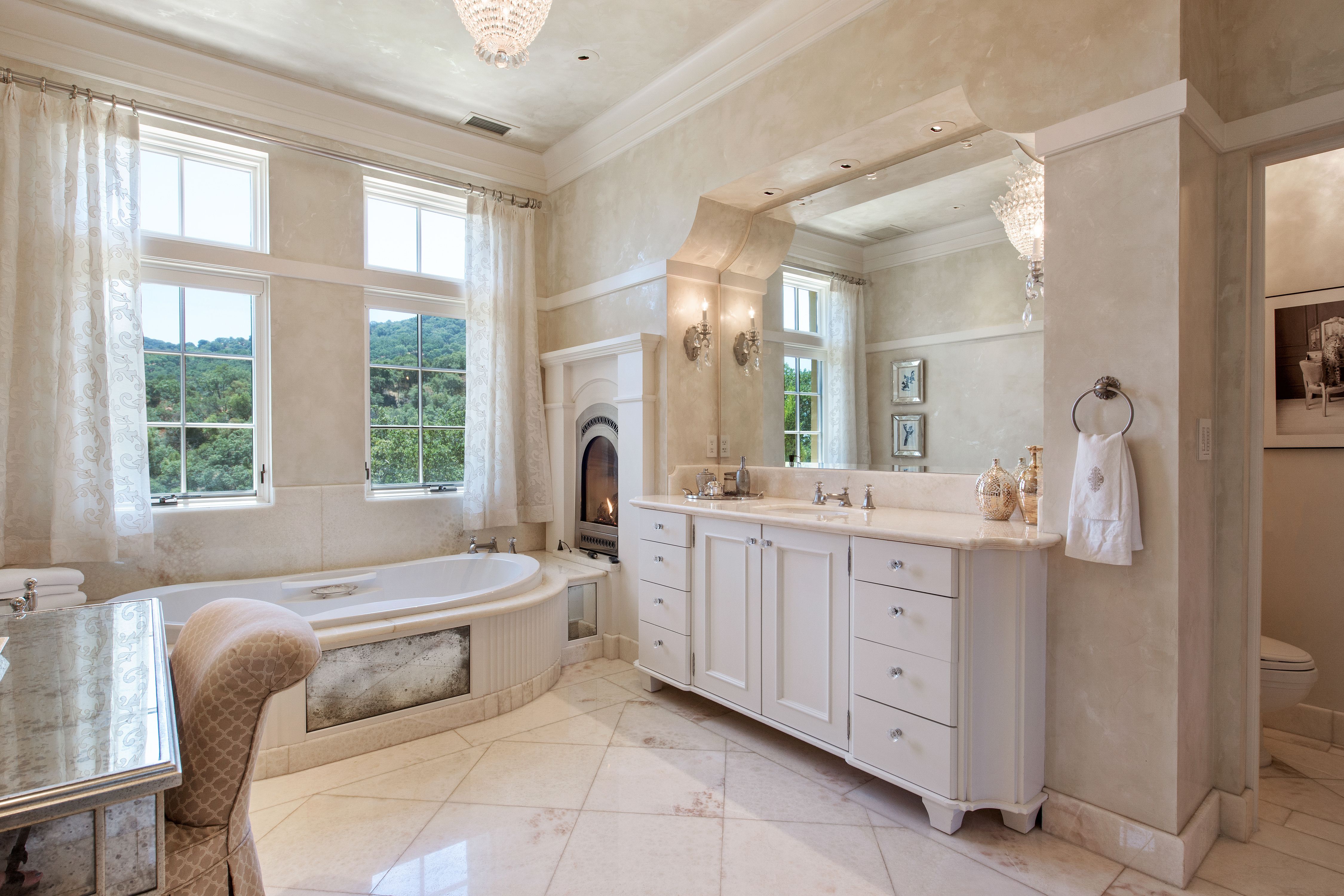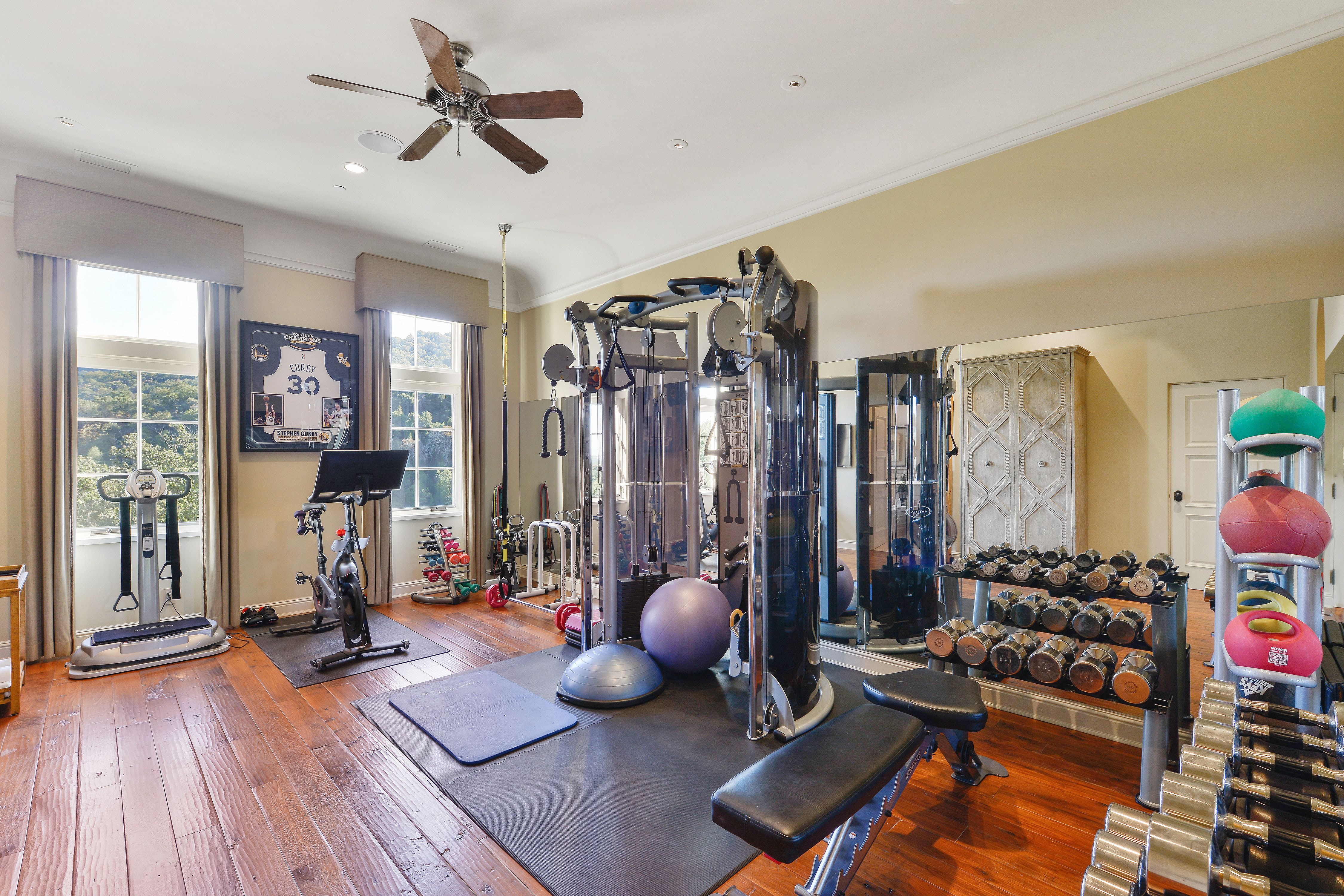 Some of Tichenor's aesthetic choices include Venetian gold, French doors, crystal chandeliers, antique fireplaces, custom countertops, custom walls, and high-tech surveillance.
The 917 square foot carriage house is a one bedroom and one bathroom with a full kitchen and laundry room situated above a nine-car secondary garage. Finally, the 718 square foot tennis house is also a one bedroom and one bathroom, offering a kitchenette, outdoor kitchen and bar, poolside lounging areas, entertainment deck with a two-way fireplace, and resort-inspired amenities, and a full-sized lighted tennis court with basketball hoop.
Link to: https://toptenrealestatedeals.com/weekly-ten-best-home-deals/home/beverly-hills-artist-energy-expert-landscape-designer-also-does-spectacular-homes
Photos: https://www.dropbox.com/sh/p3tdv23wiiwnpbu/AAB7yD6hcy5sqmr5z_hzQFuga?dl=0
Photo credit: Courtesy of Compass
Source: TopTenRealEstateDeals.com