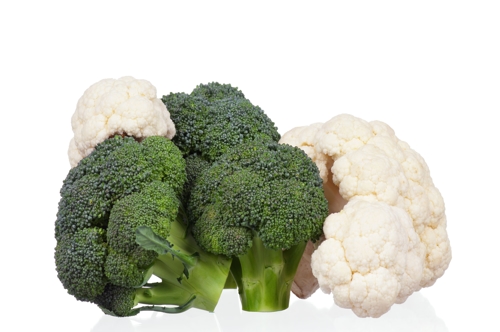 According to published reports, only 10% of American adults eat enough fruits or vegetables.
▫️
Depending on your age, and other factors, government guidelines recommend that you eat about 2 cups of fruit, and about 3 cups of vegetables, per day. But most people fail to come close.
▫️
The problem with that, of course, is that this dietary deficiency puts a significant number of individuals at risk for chronic illnesses — like diabetes and heart disease, which are some of the leading causes of death. Researchers believe high costs, limited availability and access, and the need for cooking/prep time serve as barriers to a proper diet. And that these impediments need to be eliminated in order reverse the existing trend.
▫️
So when we saw the vegetable options on the menu at "Lettuce & Tomato Gastrobar," located at 17070 West Dixie Hwy, North Miami Beach (Florida), we thought we'd give a couple of them a try. Next up was the "Cauliflower & Broccoli -- Roasted Cauliflower, Broccoli Puree, Carrots" ($16, BEFORE tax and tip).
▫️
Since roasted vegetables tend be pretty bland if not cooked correctly, the puree was going to be pivotal here. Giada De Laurentiis, an Italian-American chef, writer, and Food Network star, makes her broccoli puree, using a russet potato, broccoli florets, chicken broth, grated Parmesan, salt and freshly ground black pepper. The version we got, could have used some spicing up … by quite a few notches. We also thought $20 bucks (after tax and tip; approx.) for a few vegetables was a bit much to pay,and rated the item a "C."
▫️
As in, can't C many people appreciating this dish.
.
.
#lucasaferrara @lettuce_and_tomato #food #foodie #foodies #meal #meals #dining #diningout #foodreview #foodreviews #restaurant #restaurants #northmiamibeach #roastedvegetables #northmiamibeachfood #gastrobar #foodcritique #foodcritic #veggie #veggies #vegetables #vegetable #cauliflower #broccoli #carrots #puree