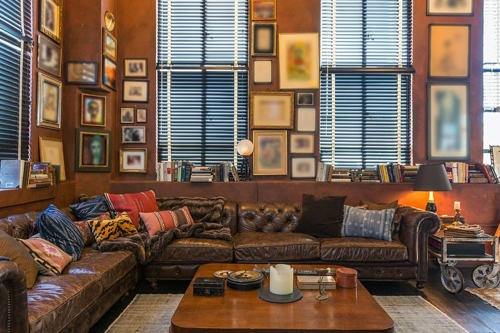 Casting aside his contentious court case against Amber Heard, actor Johnny Depp – who has appeared in such movies as "Charlie and the Chocolate Factory," "Pirates of the Caribbean," and "Sweeney Todd" – is also into real estate, with his acquisitions including an island in the Bahamas, a private village in the South of France, and numerous penthouses in Los Angeles.
In 2001, Depp purchased, (some 17 miles north of St. Tropez), an entire French village which reportedly covered some 37 acres. Over a period of 15 years, Depp invested millions renovating the property's 12 structures and is even said to have decorated the buildings himself. The main residence's nearly 10,760 square feet of living space consists of 12 bedrooms and 12 bathrooms, a main house, several guest cottages, a chapel, bar and restaurant, workshop garage, staff house, pirate-themed wine cellar, skate park and two swimming pools. After his divorce with Vanessa Paradis, he listed the village for sale at $25,760,000.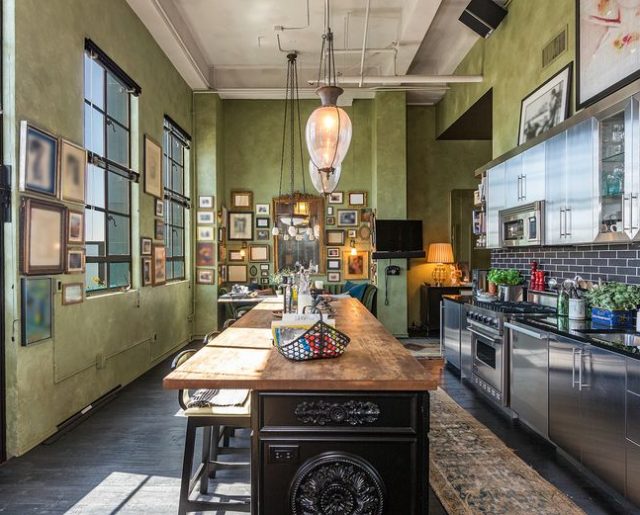 Depp later married and divorced Amber Heard and sold his collection of penthouses in downtown Los Angeles for $10,900,000 back in 2017. The 13-story Eastern Columbia Building was designed by Claud Beelman in 1930, with notable Art Deco architecture. Depp's five multi-storied, side-by-side penthouse units were never combined and were either utilized by his friends and relatives or by Depp, himself, as if each unit was a separate room. The five condo units embodied Depp's distinctive flair, and hen consisted of a one-bedroom and four two-bedroom units, totaling some 11,500 square feet.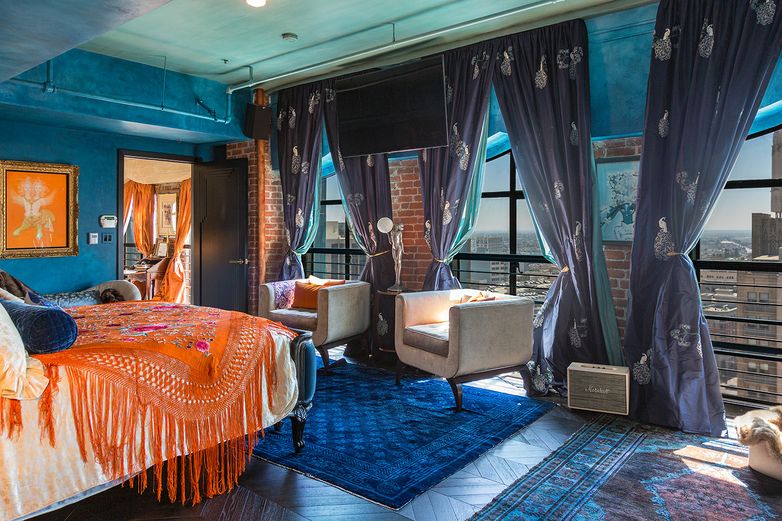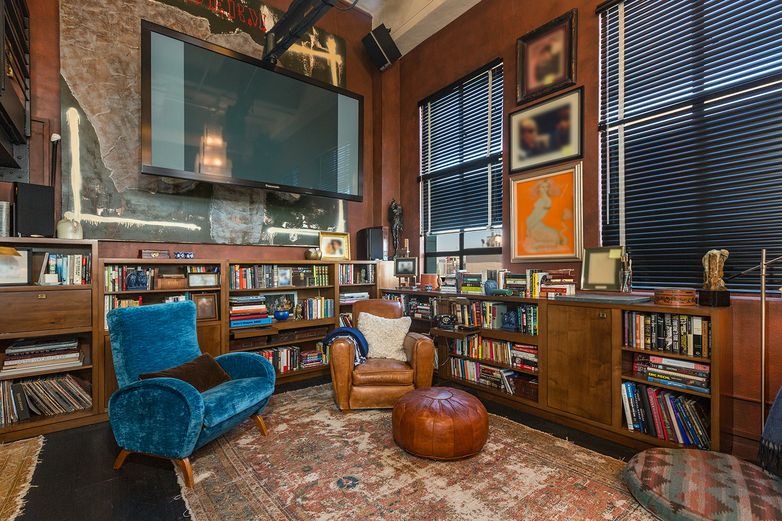 Source: https://toptenrealestatedeals.com/weekly-ten-best-home-deals/home/johnny-depps-los-angeles-penthouse-collection

Photos: https://www.dropbox.com/sh/rjvyqx06w72owpi/AAClxIBxFybT-5B70tVu0L0ga?dl=0

Photo credit: James Lang, Berlyn Photography/Partners Trust (now Compass)

Video: https://youtu.be/28kQzT5lXYk

Video Credit: Sean Evans, @evvo1991https://www.backtothemovies.com/