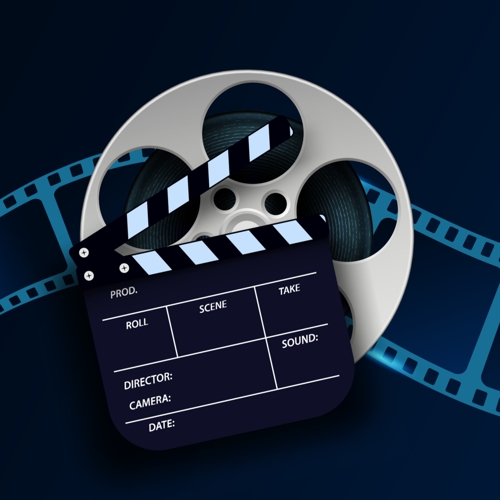 I'm pleased to announce that -- in association with Ella Greenwood and Maya Bartley O'Dea (of Broken Flames Productions (London)) – our Film Fund is now accepting short-film screenplay submissions through June 15, 2022.
The intention is to afford emerging writers an opportunity to get their projects financed and produced, with the selected creative also receiving a monetary stipend.
Last year's selectee, 'Daniel Kaszas, won us over with a heartwarming story on grief and new beginnings. "Bibimbap for One," starring Ioanna Kimbook and Alexander James Simon, is currently competing at festivals throughout the world and is represented by the team over at Festival Formula – "the ultimate and global resource platform offering trustworthy and strategic guidance for filmmakers and festivals[.]" (With their guidance, we're certain that many accolades await this compelling new work.)
Applicants are invited to submit original scripts of up to 15 pages. (All genres are welcome.) Submissions will be pre-screened by Broken Flames, and those that make the initial cut will then be reviewed by a panel of industry professionals, including Carla Woodcock, who appeared in the Netflix series Free Rein; in the Channel 4 series, Ackley Bridge; and stars in the upcoming ITV2 drama, Tell Me Everything. [More judges will be announced soon.]
While there is no cost to enter, terms and conditions do apply. (So, please be sure to read the fine print!)
For additional information, please visit: FILM FUND 2022
And may the best screenplay win!
.
# # #
To view a list of Lucas's films, please visit: https://www.imdb.com/name/nm11739610/.
# # #

#film #filmfund #competition #screenplay #screenplays #writing #moviemaking #screenwriter #screenwriters #shortfilm #shortfilms #filmmaker #filmmakers #filmmaking #films #movie #movies #creatives #artists #director #directors #actors #acting #londonfilm #shortfilmmaking #shortfilmmaker