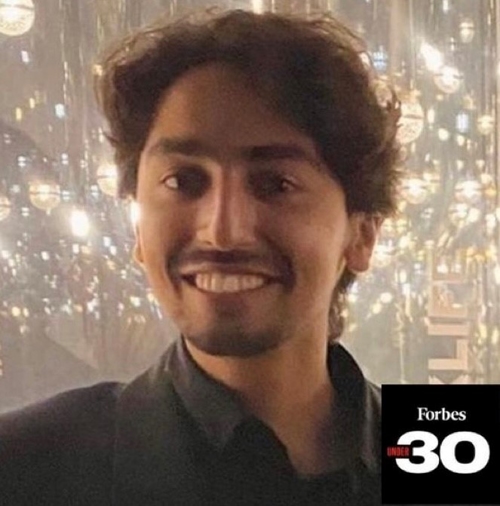 Forbes just released its European "30 under 30" Entertainment List, and I'm thrilled to announce that my good friend, Abdullah Khan, has been recognized as being among the industry's "next generation of talent."
▫️
His profile reads:
▫️
"London-based filmmaker Abdullah Khan [22] recently made his short directorial debut with drama thriller 'Find the Light' starring George MacKay, which premiered at the Manchester Film Festival. He is also in post-production with his next short 'Path to Ecstasy' and has multiple feature film projects in development. Khan began his journey in the film industry on the set of 'Star Wars' at the age of 18, before working for Academy Award-winning director Sam Mendes' Neal Street Productions. He has now founded his own production banner with Rosebud Films."
The 2022 Forbes 30 Under 30 Europe Entertainment List was finalized by a panel of industry judges, including: Ankit Desai, founder of SNAFU Records, Damien Couvreur, VP and Head of Original Series at Netflix France, actress/screenwriter Temi Wilkey, and rapper Ms Banks.
▫️
You can find Abdullah's Forbes profile, here:
https://www.forbes.com/profile/abdullah-khan/?list=30under30-europe-entertainment&sh=3997653b169c
▫️
You can also learn more about his film production company, here:
@rosebudfilmsuk
or here:
https://www.rosebudfilms.com/
▫️
Congratulations, Abs!
▫️
True greatness awaits!
.
And here's a sneak peak at Abdullah's film, FIND THE LIGHT, which is screening at festivals around the world: