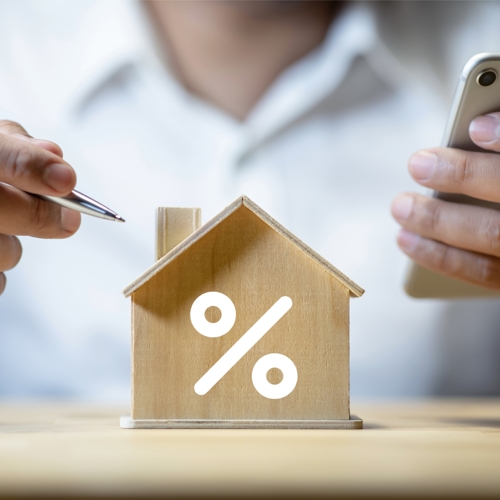 Landlord- tenant groups battle with the Rent Guidelines Board
The Rent Guidelines Board (RGB) -- which sets the amounts by which NYC rent-stabilized landlords are permitted to increase annual rents -- held a public hearing late April, to finalize the next round of rent adjustments. During most of the pandemic (from fall 2020 through early 2022), RGB mandated a rent freeze (0%) for one-year leases and a modest 1% to 3% increase for two-year leases. Now, pro-landlord groups are asking RGB to approve a rent hike of up to 9%, a proposal that tenant advocates vehemently oppose.
When making its determination, RGB considers the operation and maintenance costs for rental housing, and weighs that against prevailing economic factors for tenants, including wages, employment, eviction data, poverty levels, market forces, and public policy on housing and affordability. A recent RGB report found that, in the last year, NYC buildings experienced a decline in their net operating income (NOI) by 7.8%—the second steepest drop in the last three decades. The report also found that, during that same period, the City's distressed properties increased from 5.5% (of total building stock) to 6.5%. Based on those numbers, landlord groups are asking the RGB to hike rents by 6% for one-year leases, and by 9% for two-year leases. They claim that without such increases, building owners will not have enough money to pay for operating and management costs, which have already been strained by the pandemic and the rent-increase limits set by the Housing Stability and Tenant Protection Act (HSTPA).
"When rent wasn't being paid at the height of the pandemic, owners continued to dip into those reserves to pay their operating expenses and other expenses to ensure that buildings were clean, safe and adequate living conditions," said Vito Signorile, Vice President of Rent Stabilization Association, a pro-landlord group. "This isn't just about money to cover expenses at the moment. This is about a steady flow of income to ensure that building owners are prepared for maintenance that may come at any time."
Tenant advocates contend that even when NOIs were low, most building owners found ways to keep profits flowing (by way of, among other things, refinancing their properties). And these advocates claim that landlords are generally in a better position to bear additional costs in an inflationary environment than low-income tenants. (Per a report published by the NYU Furman Center, a housing research and policy body, approximately two-thirds of NYC's rent-stabilized tenants were low-income.) "We're talking to folks on the grounds who are really struggling," said RGB tenant member Sheila Garcia, who is also the Director of New Settlement, a Bronx-based tenant organization. "You'll continue to hear from tenants that a $10 difference means the ability to pay their rent or not."
The Furman Center has proposed overhauling the entire system by which the RGB calculates proposed rent adjustments. It recommends a more dynamic approach that considers, among other things, inflation and the property value of the rent-stabilized buildings. But until those changes happen, this yearly tussle between landlord and tenant groups will continue.
The RGB is expected to decide on finalized rents by June, with those increases (if any) taking effect in October.
SOURCE (SUBSCRIPTION REQUIRED): https://www.bisnow.com/new-york/news/affordable-housing/tenant-and-owner-groups-battle-ahead-of-potential-rent-hike-for-stabilized-units-112807