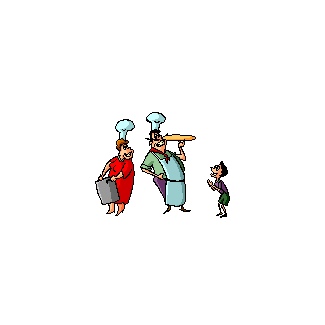 Every second, 350 slices of this food item are sold in the U.S., with over 41% of Americans consuming this thing every week. What am I talking about?
Why PIZZA, of course. And we weren't looking to get just any old pie, btw. We traveled miles to pick up a "CHICKEN PARM PIZZA — fried chicken cutlet, mozzarella and parmesan cheese" ($26) — which you'll find at Salvo's Pizzeria over at the Delray Beach Market, 33 SE 3rd Ave, Delray Beach (Florida).
Hate to break it to you, but Chicken Parm is an American twist on a classic Italian dish, "melanzane alla parmigiana," or "eggplant parm." Now celebrity chef Jamie Oliver, makes his using chicken, eggs, breadcrumbs, olive oil, garlic cloves, passata, caster sugar, oregano, parmesan and mozzarella cheese. And when made right, this dish is supposed to feature a crispy breadcrumb coating which surrounds a juicy piece of meat. (The accompanying tomato sauce is also supposed to add some sweetness, with the cheese adding additional texture and flavor.)
The thought of getting poultry in pie form enticed us, but we had our concerns given that it's an usual concept. And, unfortunately, our trepidation was justified. While it's promoted as coming with a crispy chicken parm crust, topped with a tangy tomato sauce and gooey cheese, our pie tasted like a reconstituted meat product. Because we found it dry and unpleasant tasting, we rated in an "F."
Even though that offering happened to be a total bust, give Salvo's regular pies a try. (As we noted the other day, we frequently stop in to pick up one of his 22" New York style cheese pizzas -- $20. They're consistently good. And yes, after that bad score, I'm trying to be as nice as pie ….).
.
#lucasaferrara #pizza #pizzas #chicken #chickenpizza #chickenparm #parm #foodie #foodies #food #chickenparmpizza #italianfood #italiandish #chickencutlet #mozzarella #parmesan #junkfood #foodcritic #foodreview #foodreviews