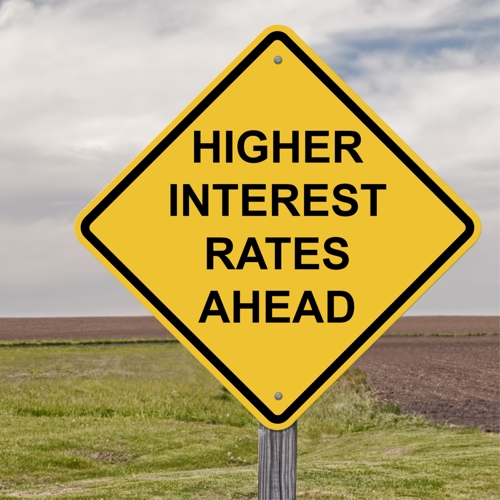 What goes up, eventually comes down....
While we previously highlighted the record year -- $1.6 trillion dollars -- for mortgage refinancing and loans, with the Fed now doing some much-needed belt-tightening, rates have been climbing steadily since the New Year, triggering a sharp decrease in the number of new loans being issued. According to the Mortgage Bankers Association ("MBA"), applications decreased by 13.1% during the week of February 14th (2022), representing its lowest level since December 2019.
Refinancings fared even worse, with a recent 15% decrease, marking a 56% drop from this time, last year. MBA's associate VP of economic and industry forecasting, Joel Kan, highlighted this downtrend since the ball dropped: "Higher mortgage rates have quickly shut off refinances, with activity down in six of the first seven weeks of 2022."
The price of homes across the U.S. has risen steadily since the end of 2020, with many fearing that increasing inflation and new construction's inability to keep pace with demand will push prices even higher. Indeed, home prices shot up 18.8% nationally in 2021 (the highest increase in 34 years), overshadowing the (still unbelievable) 10.4% increase we witnessed in 2020.
Thankfully, though -- for would-be buyers, at least -- speculation often takes a backseat to statistics. And the fact is, more potential buyers are getting priced out of the current market. If that trend continues, it should alleviate the insane demand for homes the country is currently experiencing, and prices should fall accordingly (with rising inventory rates).
Outside of a major economic crash, (such as the Great Recession of 2007), the housing market isn't too keen on giving back much of its price gains. Suffice it to say, the best homebuyers can hope for in the coming year is a bit more inventory, fewer bidding wars, and to pay around asking price for their new home -- as opposed to the current over-ask rate of 20%.
Craig Lazzara, managing director at the S&P Dow Jones Indices, attributes the skyrocketing prices to a short-term COVID abnormality: "[T]he strength in the U.S. housing market is being driven, in part, by a change in locational preferences as households react to the COVID pandemic," he noted. "More data will be required to understand whether this demand surge simply represents an acceleration of purchases that would have occurred over the next several years rather than a more permanent secular change. In the short term, meanwhile, we should soon begin to see the impact of increasing mortgage rates on home prices."
With economic warning signals popping up -- political tensions on Capitol Hill and expected deadlocks post midterm-elections, war in Ukraine, and the daily plethora of red decorating our "Stocks" browsers -- 2022 should see some relief in the housing market as the country looks to hunker down for its next bear cycle.
Source: https://www.cnbc.com/2022/02/23/mortgage-applications-drop-to-lowest-level-in-over-2-years.html