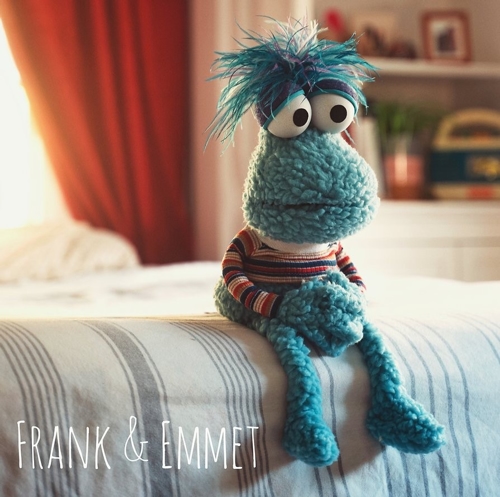 Did someone say, "OSCAR?" (Have some great news. But, first, the backstory.)
▫️
Goodbyes are never easy … particularly when they're unwanted, or unexpected.
▫️
FRANK & EMMET is a story about two performers who have worked together their entire careers. But given his declining health, "Frank" decides it's time to have a heart-to-heart chat with his partner, "Emmet," and reveals an uncomfortable truth -- that the latter is, in fact ... a puppet. And, as writer/director Carlos F. Puertolas notes, "what comes next is an existential conversation between an artist and his creation."
▫️
And even though I'm not permitted to reveal any more details, suffice it to say, this heartwarming tale will give you goosebumps. (It left me in awe.)
▫️
When my journey began back in August 2020, the production's Director graciously recorded this video. Fast forward to February 2022, and I'm honored to announce that the film was recently selected as Best Short Film, International Fiction, by the Lebu International Film Festival (@cinelebu) -- an Oscar-qualifying competition. (That means, the film is now Oscar-eligible in 2023!)
▫️
Special thanks to @cinelebu for this amazing accolade, and to our entire cast and crew for their monumental efforts here.  (Their Instagram tags follow.)
▫️

Director @charpu_art
Producers @jcoria99 @bryan_dimas
Prod Co @streetsaheadpro
EP – Yours truly
Cast @pauleiding @brianmichaeljones @arabellagrant
Production Design @vaneplazalazo
Art Director @aletapia1031
Puppeteer @brulanoi
DP @gbendinelli
1st AC @scottperagine
Gaffer @chasedubose
Sound Mix @jose.castro__
MUA @the_art_of_makeup__gc @bri_sfx_mua
Covid Officer @tackyjackie
Casting @mralanluna
Music Producer @kylerengland
Composer @tonymoralesmusic
Puppet Builder @puppetgarage
Character Design @timmylamb
Editor @willmeaux
Colorist @lorenjameswhite
PA @magdiela_duhamel
Storyboard Art @tisdaaf
▫️
May FRANK & EMMET's magic and majesty continue on!
.
.
.
# # #
To view a list of some of Lucas's other projects, click here: https://www.imdb.com/name/nm11739610/.
# # #

#lucasaferrara #frankandemmet #carlospuertolas #films #film #indiefilm #indiefilmmaking #indiefilmmaker #fantasy #marionette #fiction #oscar #oscars #indiefilmakers #shortfilm #shortfilms #puppetry #puppet #puppets #filmmaking #puppetmast