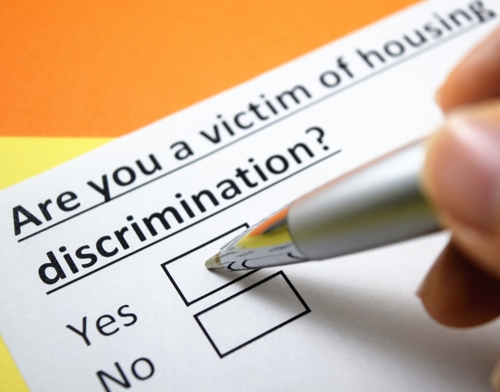 NEWMAN FERRARA PURSUES BAD ACTORS
Over the years, NYC has adopted several different programs to keep housing in the area accessible and affordable. One measure, introduced in 2008, grants rental subsidies to qualifying tenants, and New York State Executive Law makes it is illegal to discriminate against an individual offering to pay rent using such government-funded subsidies (formally called "Family Homelessness and Eviction Protection Supplement" (FHEPS) vouchers).
Two city agencies--the Commission on Human Rights (CCHR) and the Department of Social Services (DSS)--are tasked with cracking down on this discrete type of housing discrimination. But both, CCHR AND DSS, are grappling with hiring freezes, resignations and budget cuts, which have severely whittled down their enforcement capabilities. (For example, the DSS had to reduce its staff from ten to six last year. The situation at CCHR is worse. They initially had six staffers, which dwindled down to three in 2021, and there is reportedly just one staff member currently assigned to CCHR's Source of Income (SOI) Unit.)
In June 2021, DSS's Commissioner Steve Banks had promised that additional attorneys and investigators would be added to eradicate the "pernicious practice" of voucher discrimination. But Mayor Eric Adams' cost-cutting mandates appear to have put a dent in those plans.
The erosion of the SOI enforcement workforce has contributed to New York City's persistent homelessness and affordable housing crises, claims Housing Rights Initiative (HRI) Executive Director Aaron Carr. "It would still be insufficient in a city with a fraction of New York City's population, but this is the largest city in the country with among the highest housing costs in the country."
Due to lax enforcement, property owners and brokers feel emboldened and have been explicitly and systematically refusing to rent to tenants seek to pay with housing vouchers. This, Carr notes, adversely affects the housing situation, making it unstable and forces people into shelters.
Carr's HRI, together with Newman Ferrara LLP, have conducted a sweeping probe of bad actors engaging in such SOI discrimination. And, as reported earlier, the law firm has filed a complaint, in New York County State Supreme Court, against some 36 brokers, realtors, and landlords accused of blatantly violating New York State's Executive Law by discriminating against voucher-holders—a group predominantly comprised of Black, Hispanic, and disabled Americans.
"When the government fails to protect its residents from source of income discrimination, [that responsibility] falls on the shoulders of the civil rights organizations and the private bar. We are ready, willing and able to step in to the breach to ensure that NYC residents have access to affordable homes," said Professor Randolph McLaughlin, co-chair of Newman Ferrara's Civil Rights Practice Group and faculty member at Elisabeth Haub School of Law at Pace University.
These efforts, we hope, will help put an end to SOI discrimination.
---
If you believe you are a victim of housing discrimination, please do not hesitate to reach out to a member of our Civil Rights team, by calling 212-619-5400.
---
SOURCE: https://citylimits.org/2022/03/18/nyc-was-set-to-crack-down-on-voucher-discrimination-but-its-enforcement-teams-keep-shrinking/