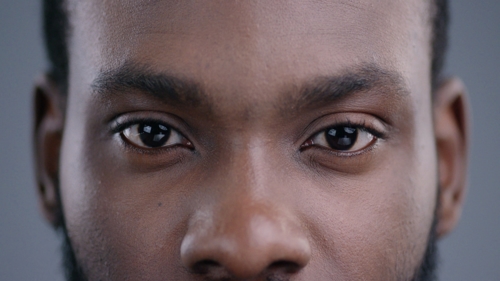 With the increased incidents of gun and gang violence in the news, EYE FOR AN I, written and directed by James Grisom, couldn't be a timelier film.
▫️
It opens on the streets of Compton, (California), where we're introduced to our protagonist, Jeremiah, and his sister, Mira. While the latter is playing in the street with some friends, she is suddenly gunned down, and senselessly murdered, by men riding along in a passing vehicle.
▫️
Overwhelmed with anger and grief, Jeremiah must decide whether he'll "man up" and exact revenge for his sister's killing. Described as a "a contemporary meditation on grief and masculinity within the black community," EYE FOR AN I, is an incredibly compelling story.
▫️
Starring, Akin Coley, Shawn Foxx, William L. Johnson, Blessing Oluwole, Madison Randolph, and Jasmine Shanise, the production team has announced that the film will have its world premiere at the American Black Film Festival (ABFF), which is being held in Miami Beach (Florida), from June 15-19, 2022.
▫️
ABFF, now in its 26th year, is dedicated to "recognizing Black talent and showcasing quality film and television content by and about people of African descent."
▫️
Congratulations to the entire team for their great work and this momentous achievement.
▫️
Writer/Director: James Grisom
EP: (yours truly)
Producers: Letia Solomon, Ladarius Torrey, Allison A. Waite
APs: Shawn Foxx, Alyssa Katalyna Fritz, Naomi Shroff-Metha
Composer: Matthias Coppens
DOP: Katherine Boyd-Batstone
Editor: Alex Villarreal
2AD: Patricia Cardim
Grip: Vitaliy Chvak
Gaffer: Im-Sun Song
Script Sup: Patricia Cardim
▫️
Will EYE be seeing you in "The Magic City?"
.
.
 
#
To view a list of Lucas's other projects, click here: https://www.imdb.com/name/nm11739610/
#
#lucasaferrara @eyeforanifilm @americanblackfilmfestival #movie #movies #actor #actors #shortfilm #shortfilms #filmfestival #blackfilm #blackfilms #blackfilmfestival #director #directors #creatives #filmmaking #filmmaker #filmmakers #gunviolence #guns #masculinity #toxicmasculinity #screenplay #drama #dramas #grief #retaliation #compton