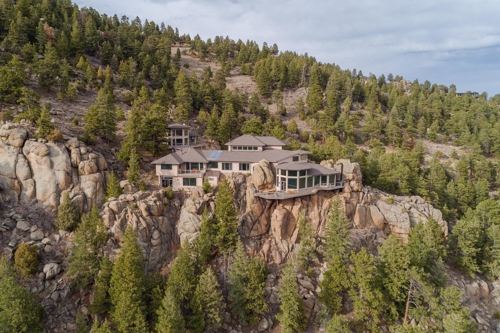 A Home On Edge
Built in 2000 through an elevated outcropping of rocks, this Bear Mountain home may have taken some inspiration from Aerosmith's 1993 hit song, "Livin' On The Edge." Situated at the outskirts of Evergreen, Colorado, the 8,398 square foot home is now priced for sale at $4,990,000.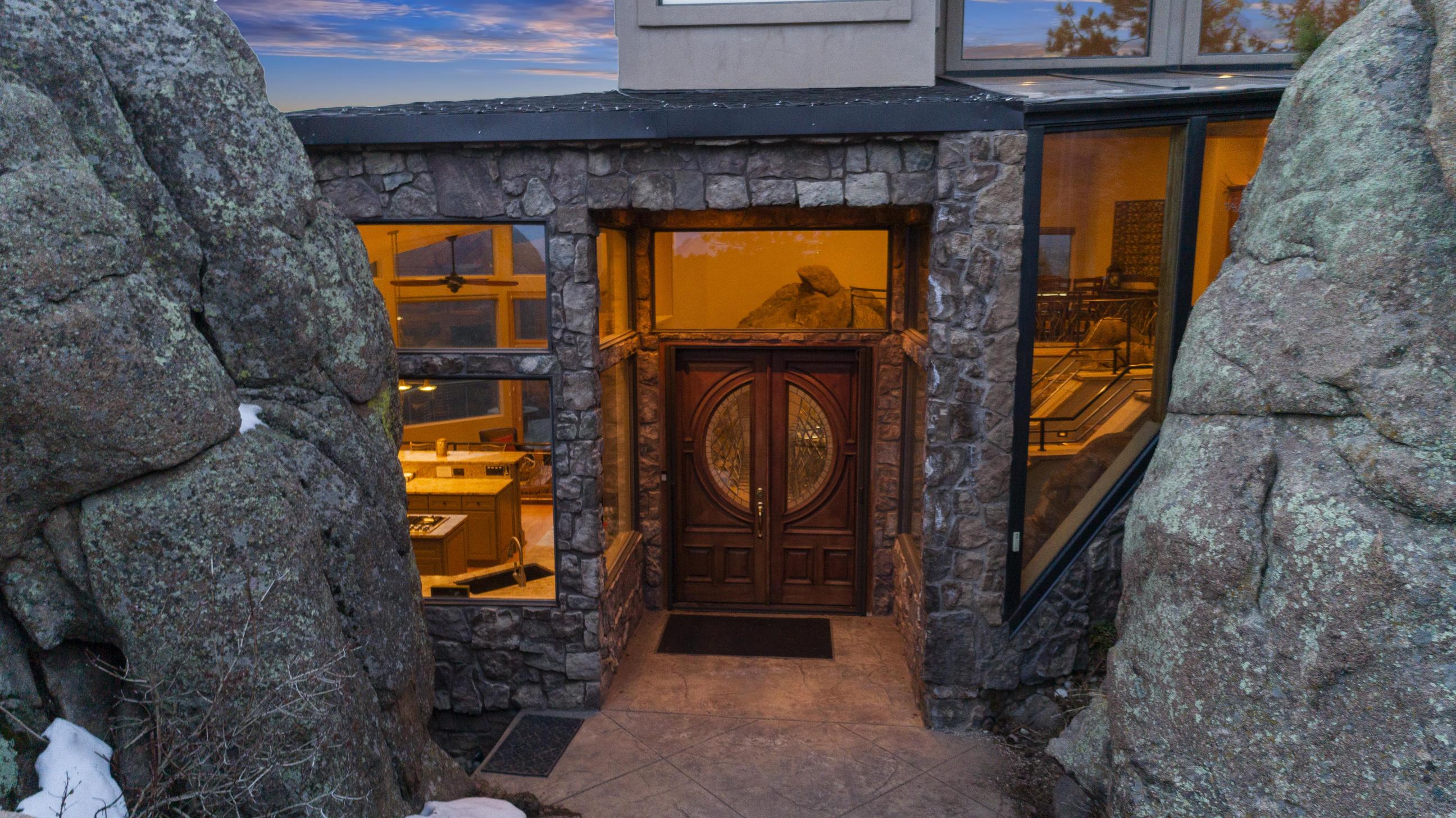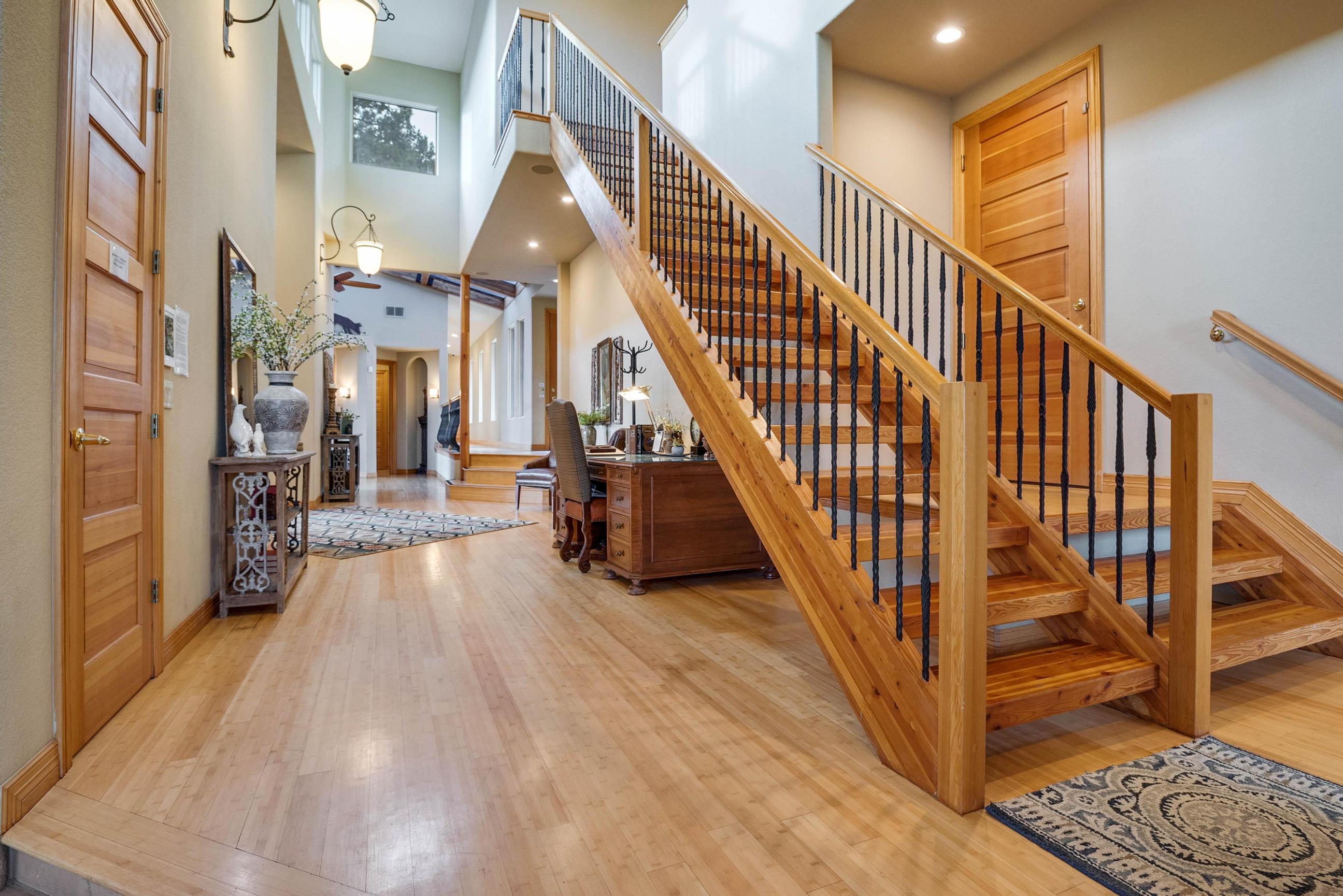 The home offers eight bedrooms and nine bathrooms on two levels, a four-car garage, primary suite (with a double-sided fireplace, private deck, walk-in closets), a two-bedroom guest quarters with private terrace, and a large kitchen with an island and breakfast bar to accommodate intimate meals or parties. The kitchen is surrounded by glass walls, providing access to a dining deck and the stunning nature that encompasses the home. Boulders appear inside the living room and dining room, bringing the great outdoors to an indoor space.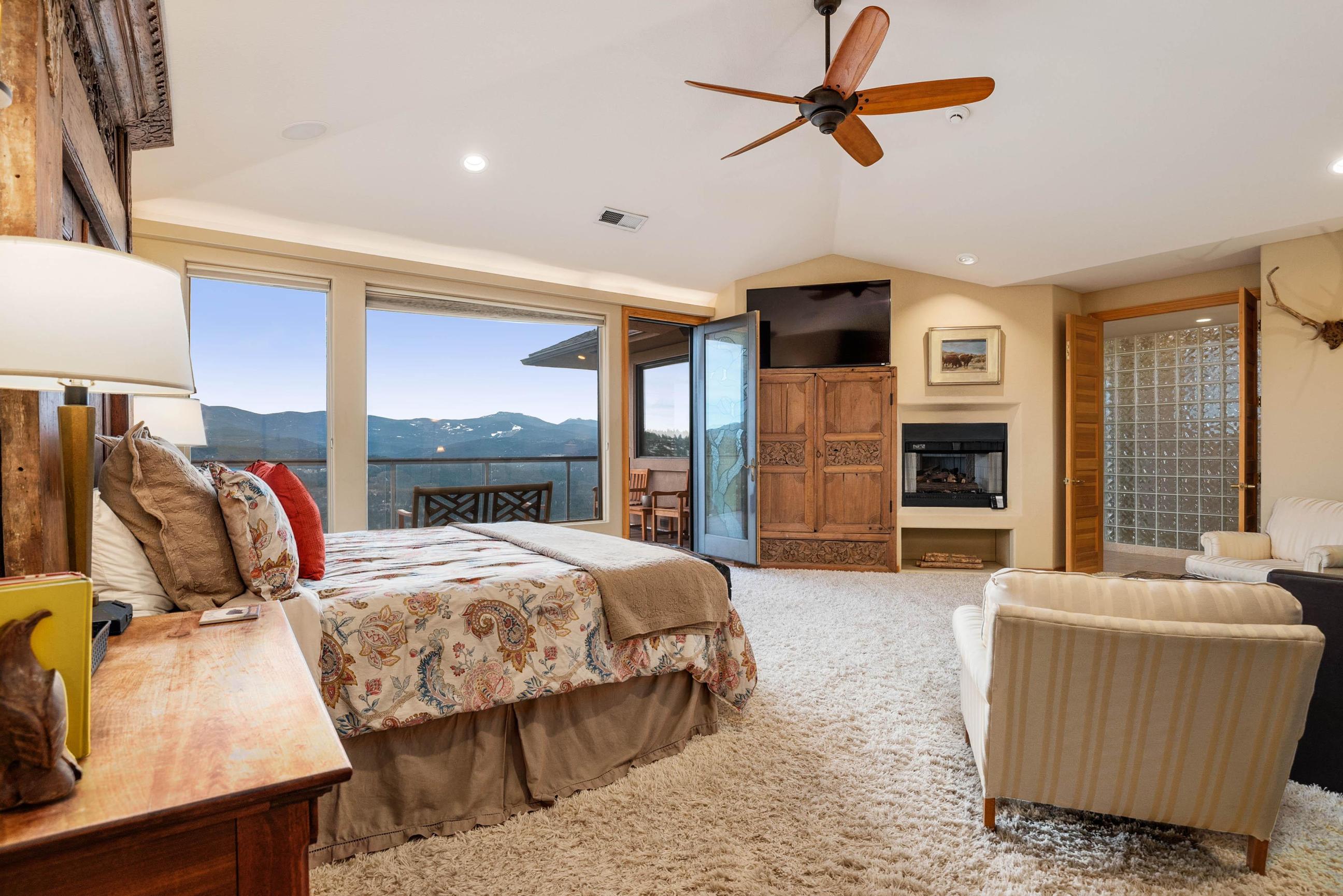 There is a distinct dichotomy between the home's two levels. The upper floor allows for beautiful views of nearby snow-capped mountains and the valley, and the lower floor flaunts a gym, home theater, game room with bar, and a sun-room with a steam shower and sunken hot tub. Some notable residents of Evergreen have included musician Willie Nelson, Olympic figure skater Scott Hamilton, U.S. Senator Gary Hart, and screenwriter Berkley Breathed.
Compass' Lee Merreot is the listing agent for the property, and she is located in North Evergreen, Colorado.
Link to: https://toptenrealestatedeals.com/weekly-ten-best-home-deals/home/livin-on-the-edge-in-style
Photos: https://drive.google.com/drive/folders/1S1g8N626MDZWSUpyte9oP4_hUDtUTY6o
Photo credit: Courtesy of Compass
Source: TopTenRealEstateDeals.com