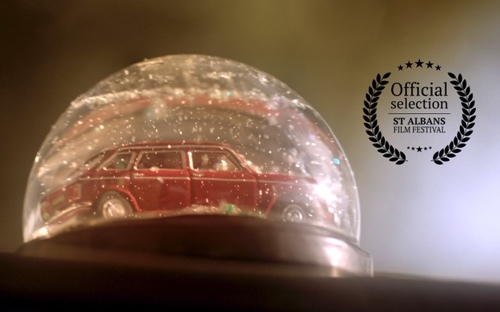 SLAVE TO THE PAGE, a psychological thriller written and directed by Ravi Ghelani, and produced by Forbes "30 Under 30" honoree Abdullah Khan, tracks an obsessed fan who kidnaps a famous writer. Combining comedy and suspense, this short tackles such themes as mental illness, racial and ethnic stereotyping, misrepresentation in the media, and the dangers of celebrity worship.
▫️
We're pleased to announce that the film has been selected to screen at St Albans Film Festival, on Sunday, July 10, 2022, at The Pioneer Club, St. Albans (Hertfordshire, UK).
▫️
Book your tickets here: http://www.stalbansfilmfestival.com/ or via @stalbansfilmfestival (link in bio).
▫️
We extend our sincerest thanks to the festival's sponsors, programmers, and judges, and congratulate the entire STTP team. (Their IG tags follow.)
▫️
Written & directed by @ravi_ghela.98 @realmaticfilms
Producer @abs1999k @rosebudfilmsuk
EP @lucasaferrara
▫️
Starring: @manpreetbachu #TrevorSellers
▫️
AP @the_retr0naut, @susiejhunt, Marcus Bradford, Kelley Daniel, Haider Mawji.
DOP @w._ll
Prod Design @err.beauf
Costume @cloleah @indialuciaa
Hair & MU @_sophiagm @nadiabeckermua
Location/AP @harry_wyeth
▫️
Edit: @milesberkleysmith
Re-Record/Sound @tonemanufacture
Recordist/Design @kmorrisonsound
Score @roshan.gunga
Color @cort.in.colour
VFX @harrybinstead
Storyboard @lottie_b__
PR @alexarendell
▫️
ADs @ellagmwood, @jmeslau, @r.hiia
Script Supv @melodiekarczewski
Prod Mgr nataliedawnhall
Boom @mchlfrn
Sound Ass't @nathturnerdec
Drone: Andrew Wallace
Focus: Adam Kavanagh
2 ACs @nastya_1805 @dantecxnnor
Gaffer: Tom La Motte
Spark & Still Photog: George Drake
▫️
Casting @maisbuck
Dir Assis't: Simran Valand
Crowdfunding @marthareedink
PA's @paranoidanandroid @davidkemiki @tayyibmahmood10 benwangenye
Trainees @ella_mcbrien @eloisegreenacre
Poster @lafdesign_
.
We hope you'll bless us with your attendance: http://www.stalbansfilmfestival.com/

.
#
To view a list of Lucas's other projects, click here: https://www.imdb.com/name/nm11739610/
#
#shortfilm #britishfilm #filmmaker #shortfilm #film #cinematography #actor #filmfestival #storytelling #movie #movies #independentfilm #thriller #comedy #satire #filmfestival #director #directors #actors #moviemaker #moviemakers #moviemaking #indiefilm #indiefilms #psychologicalthriller #psychologicalthrillers #lucasaferrara