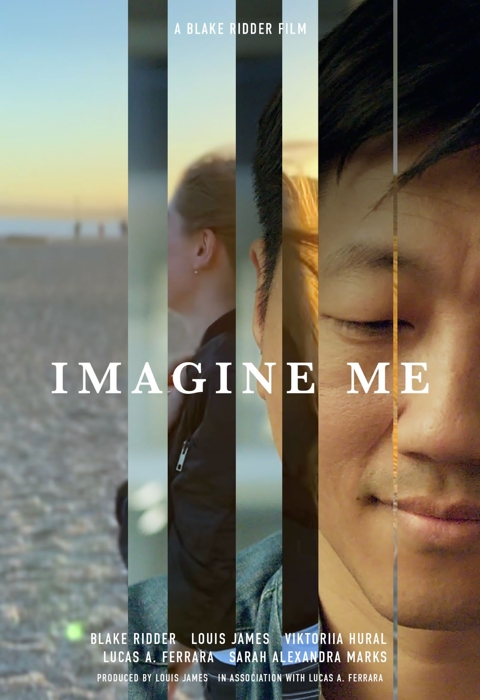 Back in 1962, Neil Sedaka, an American singer, songwriter, and record producer, co-wrote and first recorded his signature single, "Breaking Up Is Hard to Do." (In the early 70's, it was a "top-40" hit three separate times for subsequent versions released by Sedaka, Lenny Welch, and The Partridge Family.)
▫️
And while the song saccharinely laments the end of a relationship, in real life, parting with a loved one can be extremely unpleasant and trigger intense feelings of sadness and despair. Dr. Sue Varma, a board-certified psychiatrist and couples' therapist, has noted, "We fear being alone, and have distorted perceptions about never finding someone again. It's a common thought and a reason we stay in dead-end relationships."
▫️
Ironically, "dead ends" frequently pop up in the Ridder Universe – where the trials and tribulations of dating and romance are dissected (both literally and figuratively). And IMAGINE ME, Blake Ridder's latest short, is certainly no exception.
▫️
In this story, while a young man seeks to rekindle his relationship with an ex, things don't go precisely as planned …. (Spoiler alert: In fact, things get quite deadly.)
▫️
You can view the film — which stars Blake Ridder, Viktoriia Hural, Sarah Alexandra Marks and Louis James — for FREE, by clicking here: https://youtu.be/DAZ8Q3bBq9Y
▫️
"Comma, comma, down dooby doo down down …. Breaking up is hard to do."
▫️
Now don't be a heart-breaker. Give this short a chance!
.
#
To view a list of some of Lucas's other projects, click here.
#
#lucasaferrara
@blake.ridder
@huralvika
@sarahamarks
@louisjames24
#thriller
#romance
#relationship
#relationships
#breakup
#film
#films
#short
#shorts
#director
#directors
#directing
#movie
#movies
#filmmaker
#filmmakers
#filmmaking
#lovestory
#romanticrelationship
#lovers
#couple
#couples
#together
#separation
#drama
#heartbroken
#heartbreaker