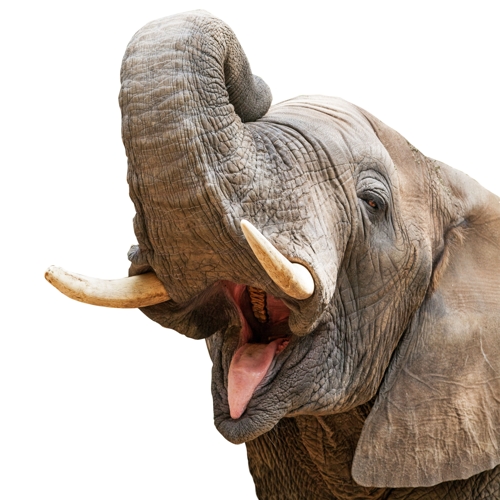 FREE HAPPY!
In the 1970's, Happy the Elephant was born in Asia and captured at only a year old. She was then brought to the United States and immediately became a Bronx Zoo star. Recently, the Nonhuman Rights Project argued for Happy's release and person-hood under the law, however, the New York State Court of Appeals decided that a pachyderm cannot be considered a person, notwithstanding the fact that she is an intelligent creature, deserving of compassion.
In a 5-2 decision, the Court of Appeals affirmed a lower court decision which provided that the animal could not be released via a writ of habeas corpus; a process intended to safeguard the liberty of human beings. The court's majority echoed the Bronx Zoo's position that granting person-hood to Happy could open the door to more lawsuits on behalf of pets and other animal species held in captivity, which the court believed would have a massive destabilizing impact on our society. Two dissenting judges noted that being an animal did not divest a creature of fundamental legal rights, particularly since a zoo is an unnatural environment that denied her basic freedoms.
While this decision is final, and cannot be appealed, Nonhuman Rights Project founder, Steven Wise, remains optimistic. He was pleased that the group persuaded at least some of the judges on the panel and announced that there is a similar litigation underway in California and that more cases planned in other states and countries.
While it is very likely that non-humans will eventually be accorded some greater protections under the law, that time has not yet come … at least, as far as New York is concerned.
# # #
To review a copy of the Court of Appeals's decision, please use this link: https://www.nycourts.gov/ctapps/Decisions/2022/Jun22/52opn22-Decision.pdf
To view a media release by the Nonhuman Rights Project issued in response to the decision, please use this link: https://www.nonhumanrights.org/media-center/statement-court-of-appeals-decision/