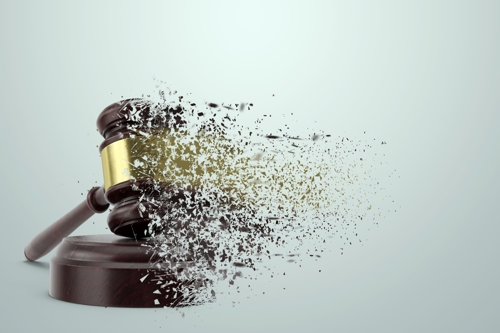 Albany's "Local Law F of 2021" Found "Null and Void"
In July 2021, Albany's Common Council passed a "good cause eviction" protection, known as Local Law F, which capped annual rent increases at 5%, and laid out additional conditions that a landlord must meet to evict a residential tenant. Recently, a New York State Supreme Court judge voided that legislation, noting that it conflicted with state laws governing property use.
In Deborah Pusatere  v. The City of Albany, the judge found, for example, that New York's Real Property Law § 226-c permits an owner to impose increases as long as "adequate written notice" is given to a tenant. It doesn't require any showing of "good cause" or impose a "conscionability" standard; a difference which trumped the local law.
Obviously, this outcome is widely seen as a victory for landlords, and certainly jeopardizes the future of other local good-cause eviction laws.
Housing Justice For All, a tenant advocacy organization, successfully lobbied on behalf of renters living in Poughkeepsie, Newburgh, Beacon, and Hudson, to get similar versions of the eviction bill passed, however, this recent ruling has changed their approach. Rather than making a city-by-city push for the policy change, the group will now focus on gaining support for a statewide measure. According to lead organizer, Cea Weaver, "thousands of tenants in the city of Albany have already utilized Albany's good cause law to stop unconscionable rent hikes and prevent retaliatory evictions due to landlord lease non-renewals. Nullifying Albany's local good cause law puts these families at immediate risk of displacement and destabilization."
The Albany ruling is a lower court determination that does not necessarily bind other judges or courts, noted Ellen Davidson, staff attorney at the Legal Aid Society. Therefore, owners must actively pursue the law's revocation in other counties. And there is a very real possibility that another judge (of concurrent or higher jurisdiction) may not agree that the law is "null and void," or otherwise legally untenable.
Consequently, the future remains uncertain at both the local and state levels.
#
LINK TO DECISION HERE: Deborah Pusatere v. The City of Albany
#
Source: https://therealdeal.com/tristate/2022/06/30/judge-voids-albanys-good-cause-eviction-law-tenants-abandon-city-by-city-push/