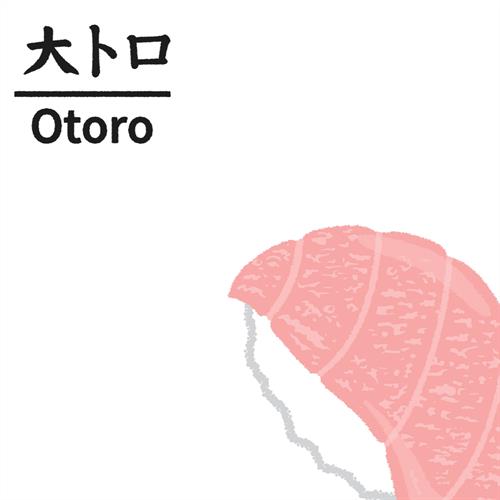 If you speak to animal activists, you'll likely get considerable push-back if you mention anything having to do with Bluefin Tuna.
Depleted by the world's commercial "fisher-people," the creature is the "poster child" of the impacts of global over-fishing. Many retailers will not carry it, and many chefs will refuse to put it on their menus.
Of course, it's hugely popular in Asia, with demand being so high that a single fish can sell for millions -- with a 2019 record of over 3 million dollars paid for a creature which weighed 612 pounds. (Of course, conservationists are concerned that that kind of payday only fuels illegal harvesting.)
While responsible management implemented over the decades has somewhat reduced the threat to the animal's existence, because they are still considered "endangered," you can still expect disapproval whenever you mention this fish. But here goes ….
As we were enjoying our "omakase" experience at "SUNSET SUSHI," 2433 N Federal Hwy, in Boca Raton, Florida, we were served "Otoro" (大とろ)—pieces of a premium fatty cut found on the front underside of the Bluefin's belly. It's rich, marbly, and has a melt-in-your-mouth kind of quality, with its flavor profiles greatly enhanced when slightly seared or charred (Aburi, 炙り). Given all the controversy, though, we felt a bit guilty savoring this fish. But because it was immensely pleasurable, we rated it an "A-." (As before, points were deducted for the $150 per person "admission" price – and that's before tax, tip and any beverages or any a la carte items you may order.)
But it's probably best that we can this tuna discussion, don't you think?
#sushi #omakase #sushirestaurant #japaneserestaurant #japanesefood #rawfish #fish #seafood #diningout #bocaraton #bocarataonrestaurant #bocafood #southfloridafood #tuna #bluefin #bluefintuna #southfloridarestaurants #diningout #eatingout #foodreview #foodcritic #foodie #foodies #food #restaurant #restaurants