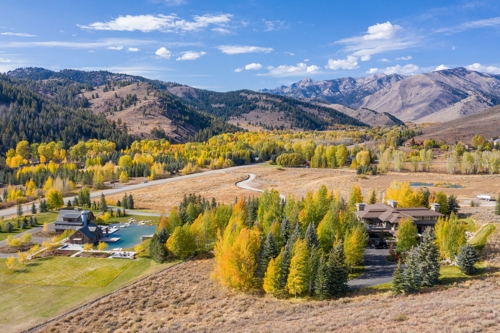 Idaho Estate with Hollywood Ties Hits Market
A massive Idaho estate -- which once served as one of the main locations for the 1956 hit film, Bus Stop, starring the iconic buxomy, blonde bombshell, Marilyn Monroe – has just hit the market.
Located in Sun Valley, Idaho, the property sits on over twelve acres and includes an elegant modern-craftsman main house, a modest guest house (which played host to Monroe in Bus Stop), and a "party barn" which can be used as an event space.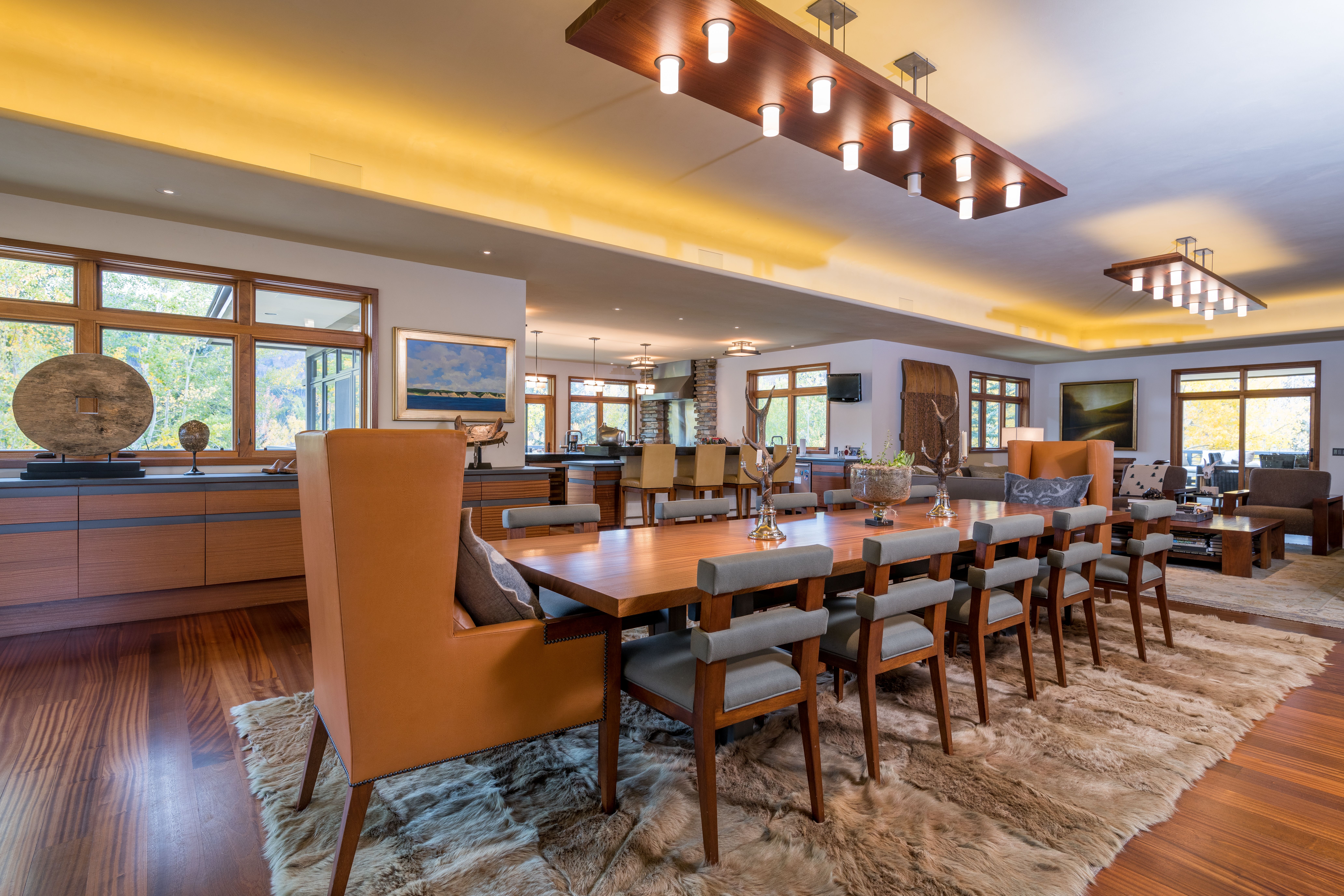 The 6,000 sq. ft. main house features 5 bedrooms and 5 ½ bathrooms throughout its two stories, as well as a large study. The living and dining areas blend well together thanks to the home's airy, open concept floor plan, and the large windows throughout offer picturesque mountainside views.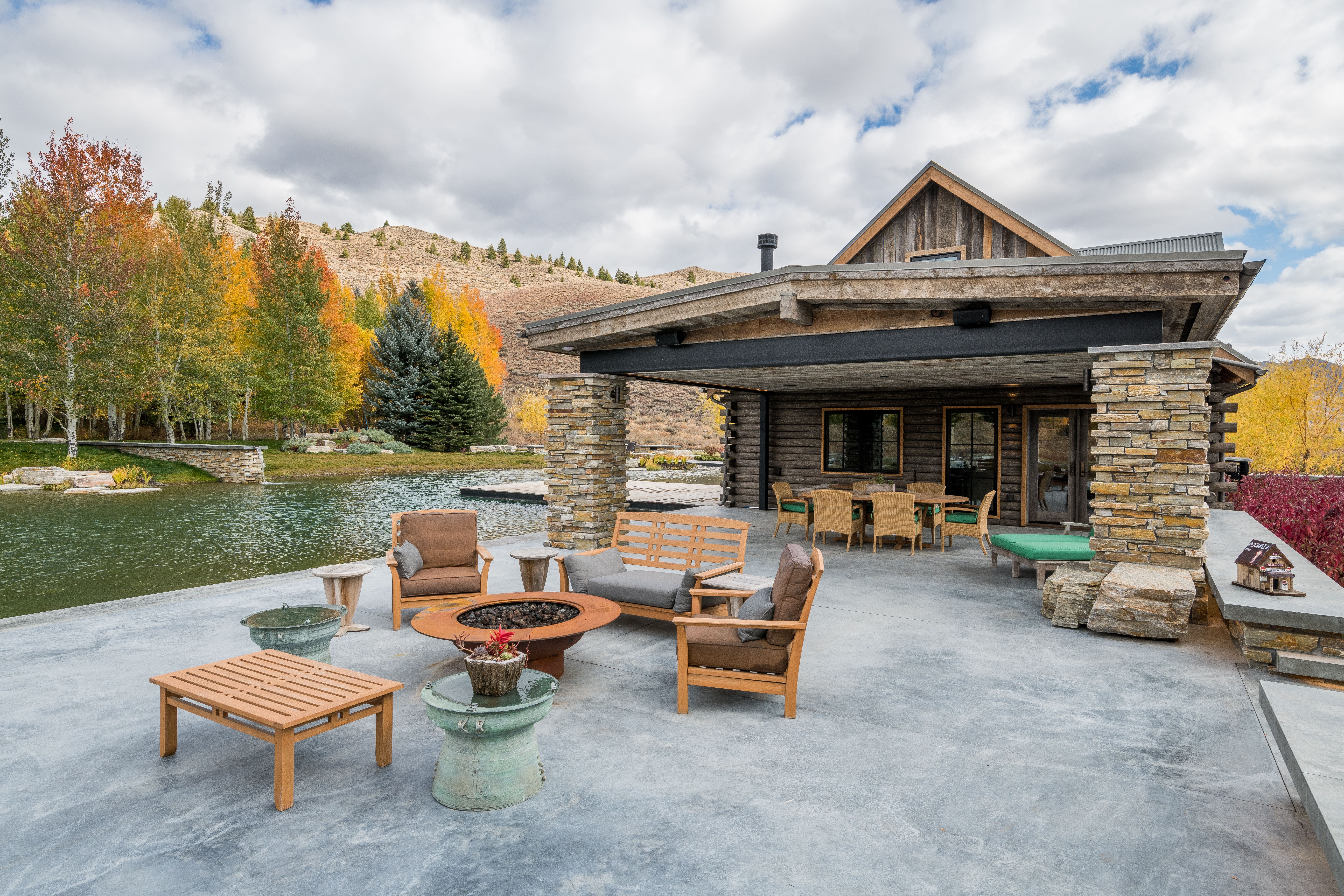 Stone fireplaces, along with warm-wood tones support the rustic, yet modern, aesthetic of the place, and several outdoor terraces (equipped with water features) highlight the scenery of the Bald, Smokey, and Boulder Mountains. Outside you'll also find a hot tub, a large fire pit, and a three-car garage.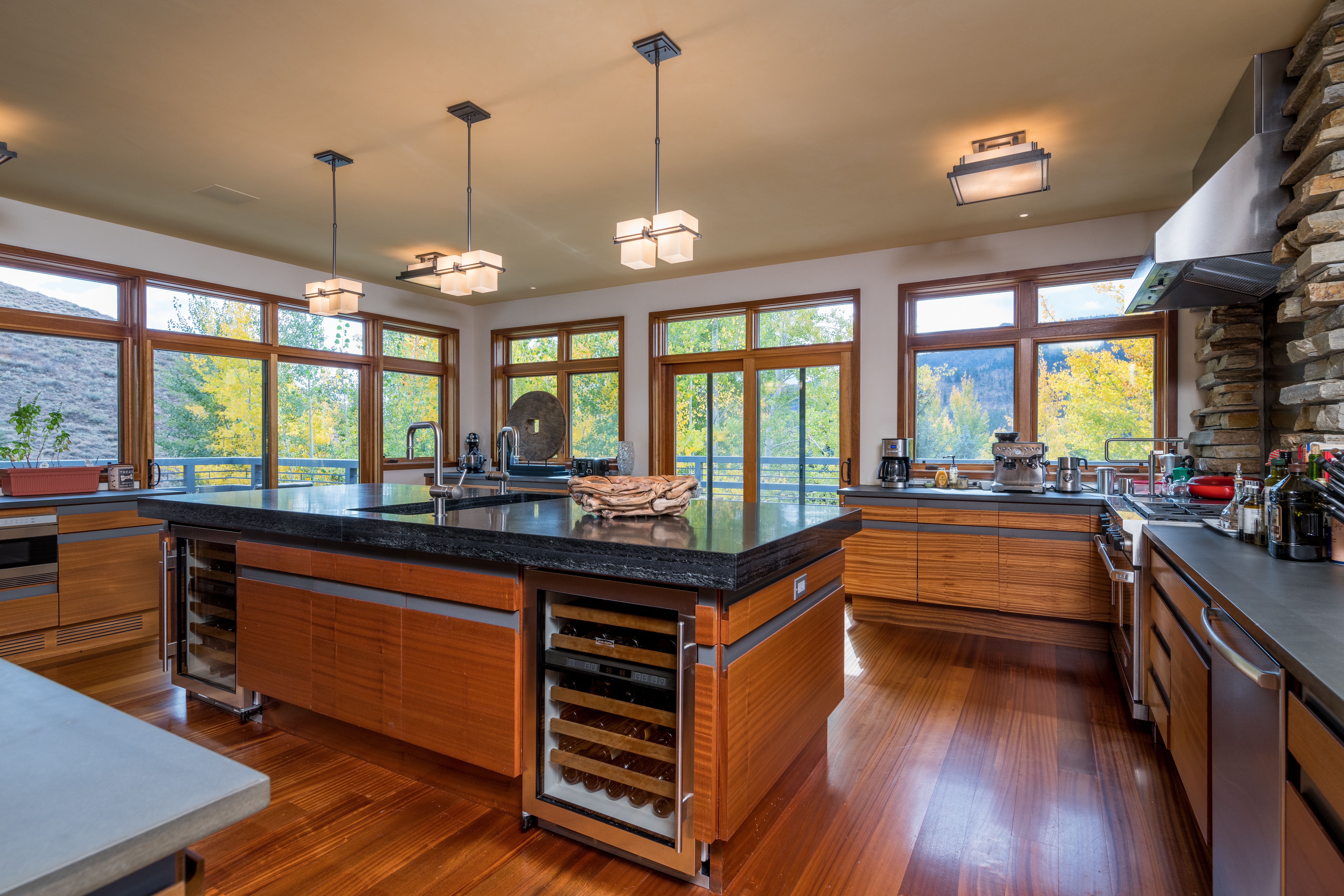 The property's guest house was used as "Grace's Diner" in Bus Stop, directed by Pulitzer Prize-winner Joshua Logan. Equipped with two bedrooms, 2 ½ bathrooms, this space independently measures over 2,000 sq. ft.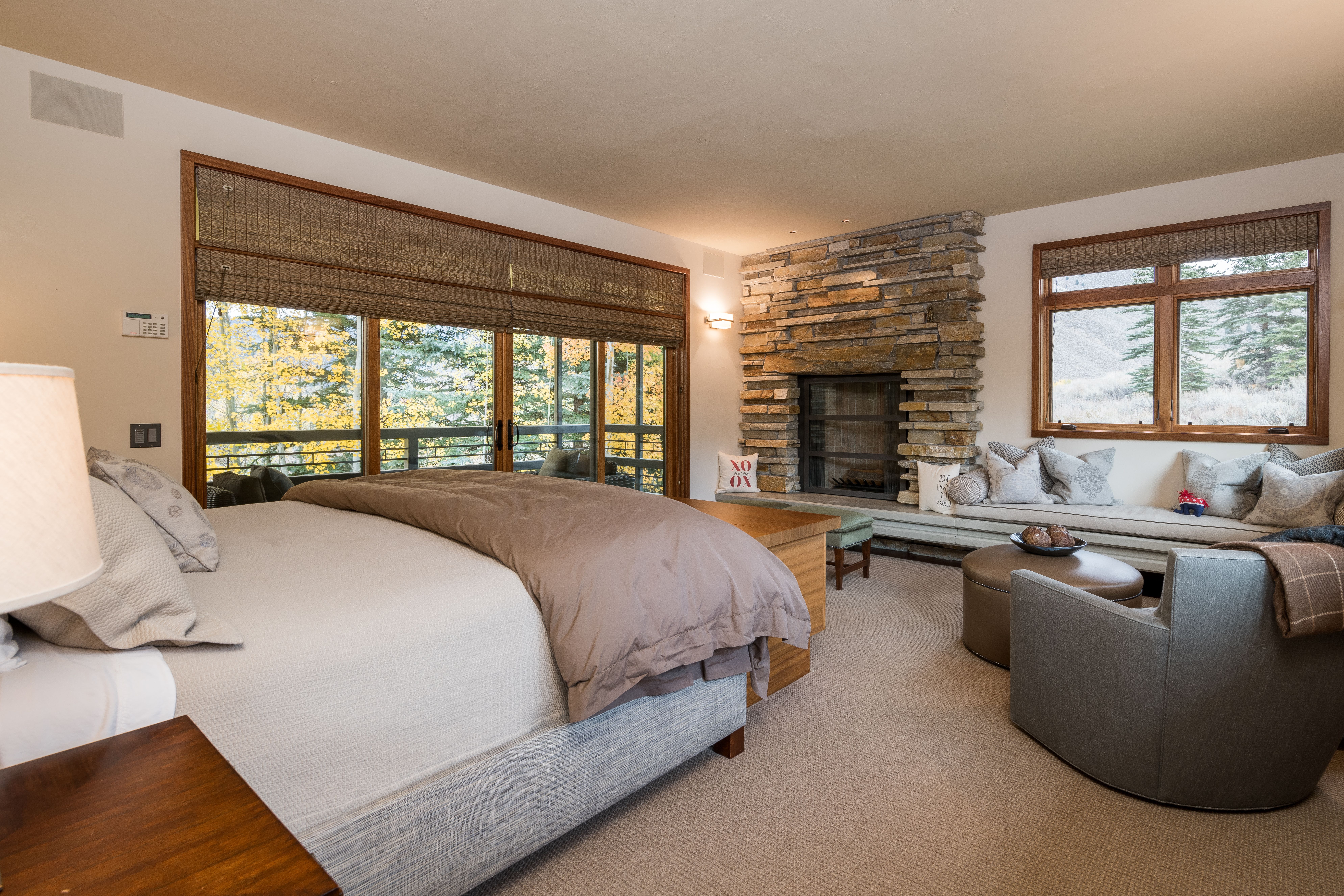 And, finally, the 3,000 sq. ft. "party barn" is suitable for large receptions and events, and comes complete with a built-in commercial kitchen, a living area with 1 ½ baths, a conservatory, and multiple heated garages.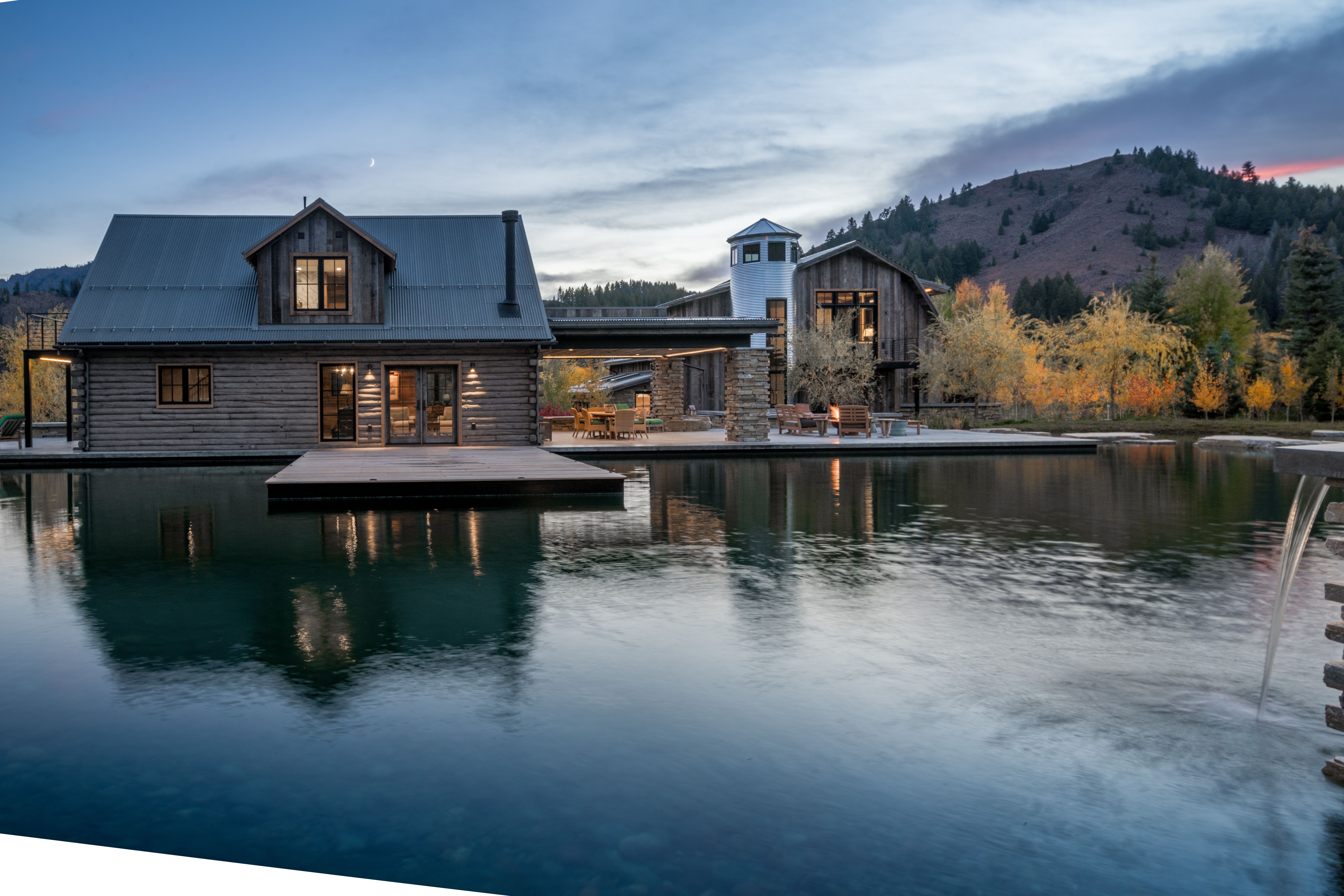 Besides being a world-renowned sex symbol, Marilyn Monroe had an impressive acting career. Her films grossed over $200 million -- that's $2 billion by today's standards -- and, in 1959, she won a Golden Globe for Best Actress for her role in the now classic film, Some Like It Hot.
While she frequently played the quintessential "ditzy blonde," Monroe was anything but – rubbing shoulders and drawing the affection of some pretty serious people, including the reputed mafia boss Sam Giancana, crooner Frank Sinatra, American president John F. Kennedy, and later, his brother Robert. Career-wise, Monroe was finally able to step outside of her sexpot stereotype by landing the lead in Bus Stop.
The surrounding area of Sun Valley is known for the fresh-powder ski trails of Bald Mountain (as well as being the site of the world's very first ski-chair lift) and has been a celebrity resort town for some time. Nicknamed "Baldy," the difficult slopes, steep vertical drops, and lack of wind make the Bald Mountain Sun Valley's prized attraction. Throughout the decades, Sun Valley has hosted the likes of Ernest Hemmingway, Gary Cooper, Clark Gable, and Lucille Ball. Even to this day, the little ski town in Idaho draws notable celebrities, such as Arnold Schwarzenegger, Bruce Willis, Ashton Kutcher, Clint Eastwood, Demi Moore, and Tom Hanks – all of whom reportedly own vacation homes in the area.
Engel & Völkers Sun Valley currently hold the $15.99-million-dollar listing.
# # #
Source: https://toptenrealestatedeals.com/weekly-ten-best-home-deals/home/stunning-sun-valley-compound-where-marilyn-monroe-starred-in-bus-stop
Photos: https://www.dropbox.com/sh/521a84uanp9ccmc/AAAFnEism6lLK3wQxHJ46YsBa?dl=0
Video: https://youtu.be/hDwl1pkXj90
Video Credit: Sean Evans, @evvo1991 https://www.backtothemovies.com/