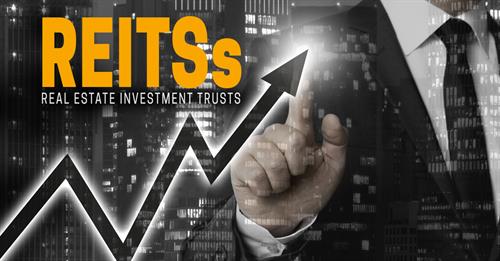 Will REITs Continue Ripping into the New Year?
At the beginning of 2021, investor sentiment in basically all sectors experienced a bullish rebound after the height of the pandemic (or, at least, the then perceived height at the time). But those with the wherewithal to pour some funds into Real Estate Investment Trusts, or "REITs," during that period, may now be sporting the biggest ear-to-ear smile ever.
A REIT is a company comprised of investors that fund the acquisition and management of income-producing real estate. And to give you some idea as to their prevalance, REITs currently own over 500,000 properties in the U.S. alone, totaling over 3.5 trillion dollars in gross assets.
As for their 2021 track record, the FTS NAREIT Equity REITS index – a market-cap weighted, performance-rating index of all U.S. Real Estate Investment Trusts – went up by a whopping 36%, (on track for its best year since 1976) and outperformed the S&P 500 by a full 10%. Indeed, as good news about vaccines poured out at last year's start, the resulting effect on shopping, dining, and entertainment cause the rental market to experience a significant jump -- as renters poured back into metro areas when offices slowly began reopening.
And while a portion of that performance increase is definitely attributable to a perceived COVID-19 recovery, it is also consistent with the red-hot housing market across the country over the past 12 months. The big question now though is: will this uptrend continue?
For some commercial sectors, it seems likely. The industrial real-estate space has seen a significant increase throughout 2021, and that should continue into 2022, as major retailers shift further into online-sales mode, and the need for larger or additional warehouses, factories, and fulfillment centers continues to grow. Self-storage landlords have also fared quite well, with millions of workers stretching out in their new home-offices across the country.
Sectors directly impacted by COVID regulations -- such as shops, restaurants, malls, and office spaces -- may be in for a bumpier new year. New variant concerns have shaken the expectations that millions of workers would return to work in January. And while rising inflation drove up RE acquisition rates in 2021, if that trend continues into 2022 it could trigger interest rates to shoot up, which would adversely affect highly leveraged owners and operators.
Alternatively, any good news in 2022 (COVID or otherwise) could drive profits up even higher. As Cedrik Lachance, Head of Research at the real-estate analysis firm, Green Street, noted, "[P]eople hit the mall and buy things because it makes them feel good." Further, Mr. Lachance sees this "revenge spending and revenge traveling" as a trend that has occurred before -- like when COVID-infection rates last fell off from seasonal highs.
So, while it's too early to tell what the New Year will bring, REIT investors are cautiously optimistic. Because many of those companies are highly diversified among these different commercial real-estate asset classes, it seems that whatever news hits over the weeks and months ahead, REITs are poised to weather the storm and perform well, yet again, in 2022.
Source: https://www.wsj.com/articles/reits-romped-in-2021-as-property-values-soared-11640696407