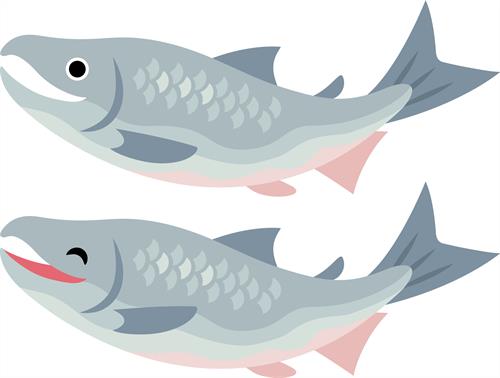 You'll find a newly opened restaurant in downtown Boca Raton (Florida), and it's called CORVINA SEAFOOD GRILL, located at 110 Plaza Real South (south of Palmetto Park Road).
▫️
On its website, the establishment claims its "9 for $9" Happy Hour offers "imaginative edibles like Rock Shrimp Nachos, Tito's Bloody Mary Oyster Shooters, and Crispy Smashed Potatoes Patatas Bravas with a spicy smoked paprika sauce." Far from "imaginative," let's say the food hit us as uninspired, like the shrimp nachos we reviewed the other day.
▫️
So, after the nacho fiasco, we certainly didn't have high hopes for the "Spicy Salmon Maki Sushi Roll" – pickled ginger and wasabi. Now when making this item, the core ingredients are typically added on top of vinegared rice and a sheet of seaweed, (or "nori"), which are then rolled up and cut up into bite-sized pieces. (This version is typically made with raw salmon mixed with a Japanese-style mayo and chili sauce.)
▫️
Let's be perfectly honest. Most people go to a happy hour for the discounted pricing. But based on what we got; we failed to see the "value." [Each piece wasn't worth $1.50. (Sorry.) And you'd likely get more sushi for $9 at your local shopping center. (And I'll spare you my thoughts on the evils of store-bought sushi.)]
▫️
It should come as no surprise that his thing scored another "F." Not only was it overpriced, but we thought the fish portioning was tight-fisted. And, because the spiciness overwhelmed, we found this entire thing totally unenjoyable.
▫️
What did we make of this morbid maki?
▫ ️
MEH!
.
.
#lucasaferrara #seafood #restaurant #restaurants #bocafood #bocaratonfood #foodreview #bocaratonrestaurant #salmon #foodies #spicysalmon #maki #sushi #sushiroll #food #foods #happyhour #corvina #happyhourmenu #foodcritic #salmonroll #southfloridafood #foodreviewer #southfloridarestaurant #foodreviews #foodie #foodreviewer #salmonsushi #corvinabocaratont