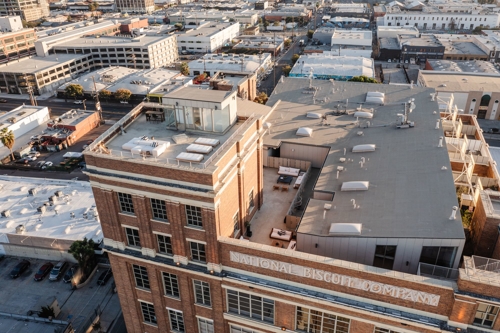 This Should Sell Fast!
A luxurious penthouse in Los Angeles's coveted Arts District has just hit the market, and its owner is a bit of a thrill-seeker, to say the least.
Justin Lin, the Taiwanese-American director of the Fast and Furious franchise -- those action-packed films starring Vin Diesel and Dwayne "The Rock" Johnson, who are consistently being tossed out of high-speed, exotic cars -- is selling his pad for a cool $7 million, after using the space as his production company's office for the past few years.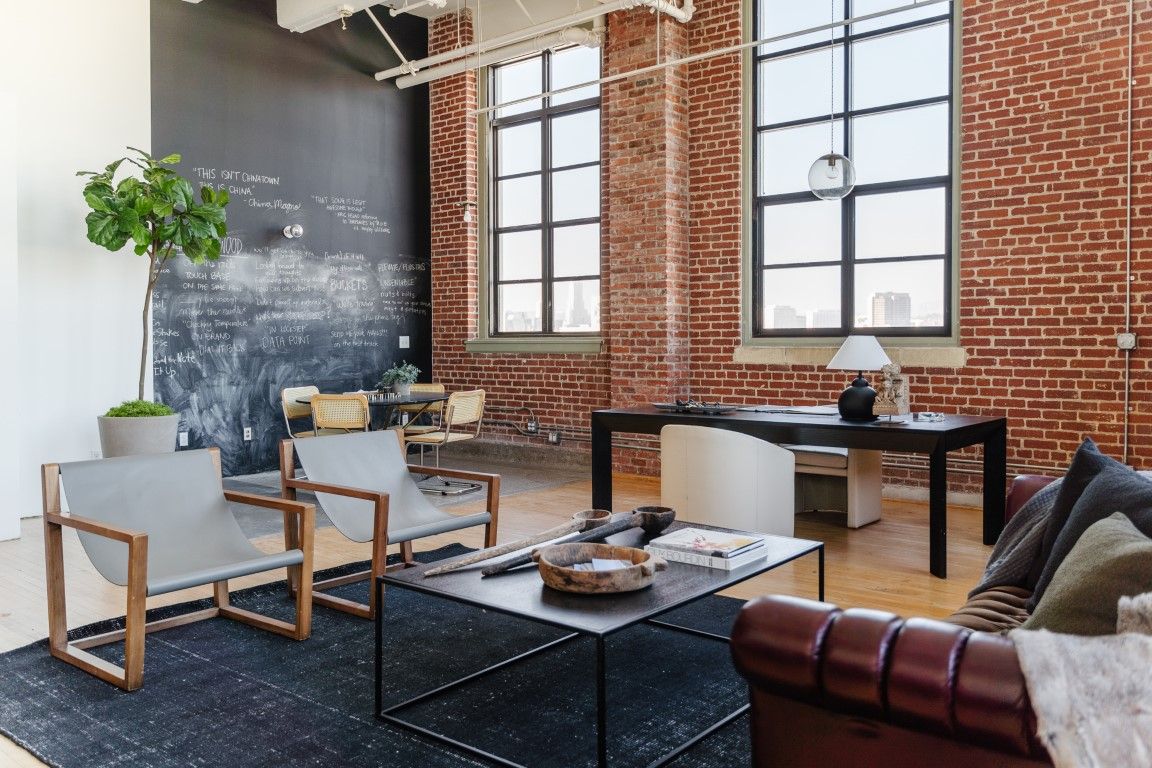 The 2 bedroom, 3-bathroom penthouse offers 4,300 sq. ft. of living space throughout its 3 floors. On the first floor, an entirely open concept lends itself to a potential home office or creative space (which Lin used as a media area for screenings). On the second floor, you'll find the kitchen and main living areas, along with large bedrooms and baths. While the top floor is currently designated as the owner's suite, sporting amazing views from the master bath as well as a small wood burning stove in the bedroom.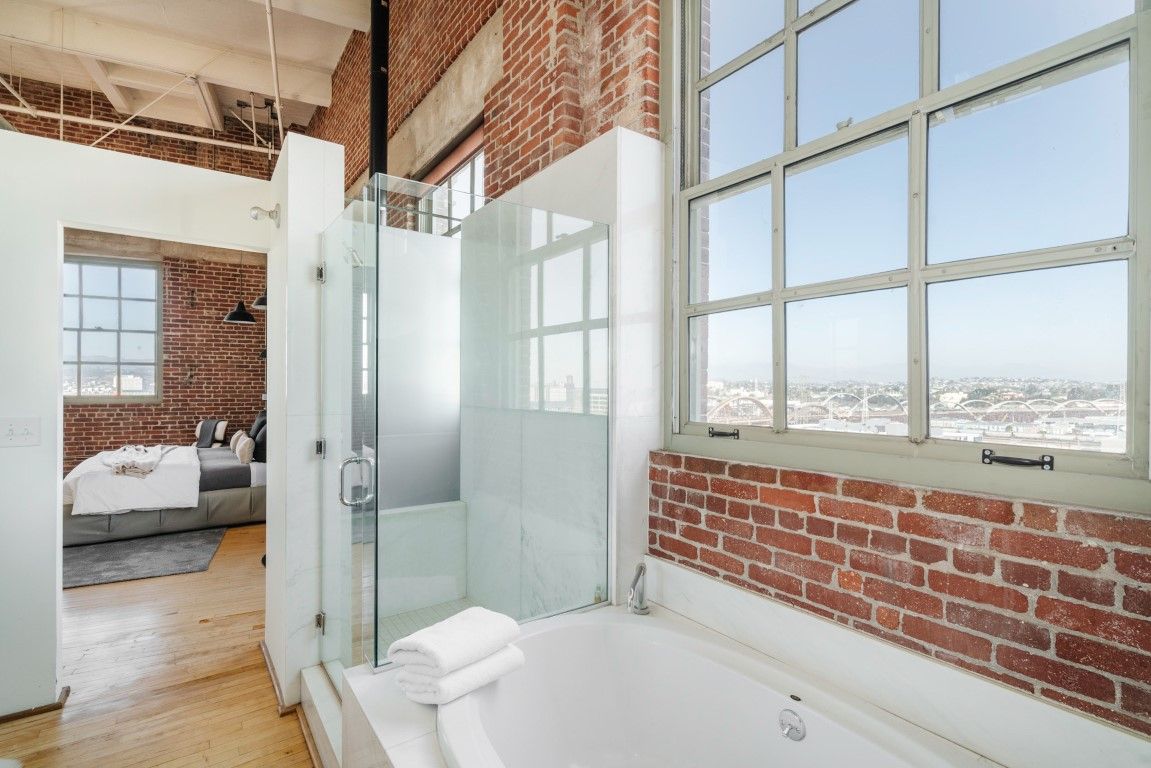 Open and spacious, the interior of the penthouse has an industrial vibe, with red-brick walls and intentionally-exposed HVAC and piping systems on the ceiling, along with iron-bar staircases and walkways hugging the perimeter of the 3-story ascent. Large windows pour light in from every angle, and the open concept should allow its new owner to really make this place their own.
Outside, there's an additional 3,600 sq. ft. of space between the upper and lower terraces -- with the lower perfect for a large entertaining area, and the upper equipped with 360-degree views of Downtown Los Angeles.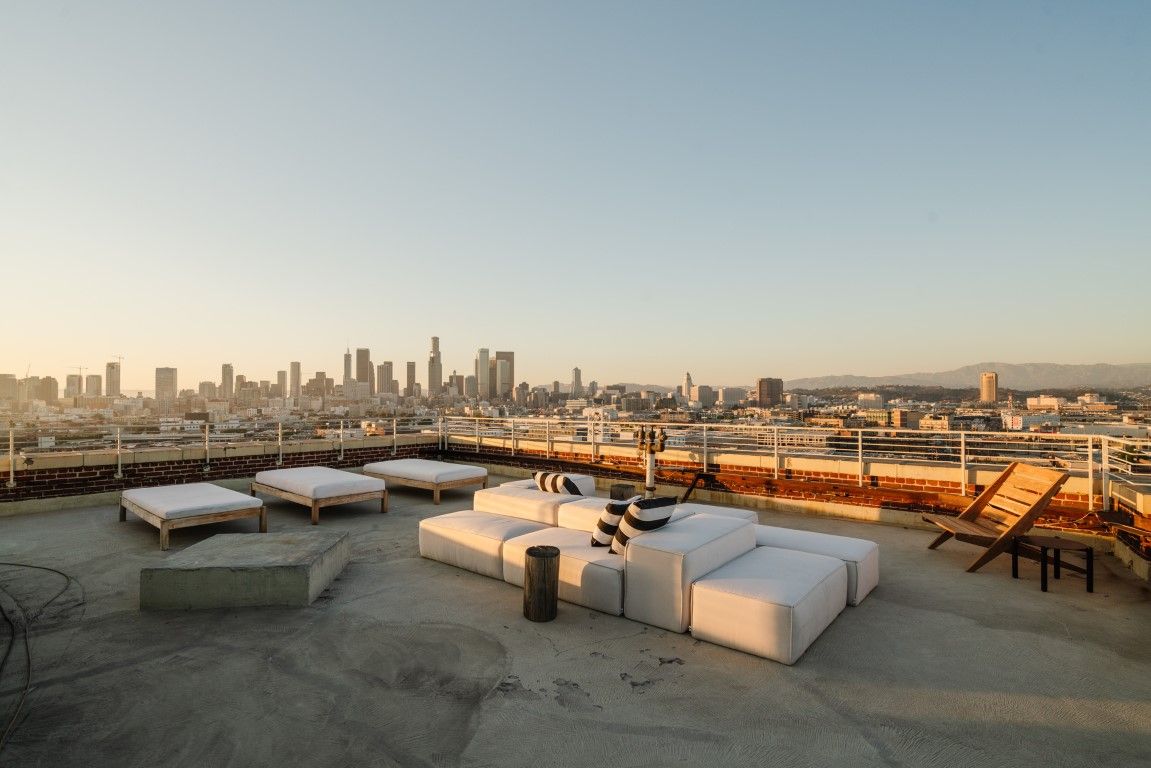 Originally constructed in 1925, the building served as the West Coast headquarters of snack manufacturer, Nabisco. And in 2007, when it was converted to a live/work, it also received landmark status as a Historic Cultural Monument. A nice piece of trivia? Yes – but such status also conferred upon the owner (and, in turn, his tenants) the benefits of the Mills Act, which allows deep property-tax discounts for buildings considered historic structures. The building also offers an around-the-clock concierge service, ample parking, and a private swimming pool.
The Arts District in Downtown Los Angeles has experienced an economic boom in recent years, with a plethora of restaurants, breweries, gyms, hotels, art galleries, and boutiques springing up (not to mention the holy grail of gentrification – a brand new Whole Foods Market).
Fast & Furious 10 is set to begin filming this month and is the tenth film in a series which has thus far generated about $6 billion dollars in gross sales; making it the 7th highest grossing film-series ever.
Justin Alexander and Tab Howard of the Alexander Group, Compass, Los Angeles and Jimmy Lin of One True Loan, Los Angeles, currently hold the listing.
Link to: https://toptenrealestatedeals.com/weekly-ten-best-home-deals/home/fast-furious-10-director-justin-lins-historic-la-penthouse
Photos: https://www.dropbox.com/sh/sasq3hhhw8nrwaw/AAASjaO15OpL75ZwDAnL7-uwa?dl=0
Source: TopTenRealEstateDeals.com
Video: https://www.youtube.com/watch?v=Vu0j176y5FE
Video Credit: Sean Evans, @evvo1991