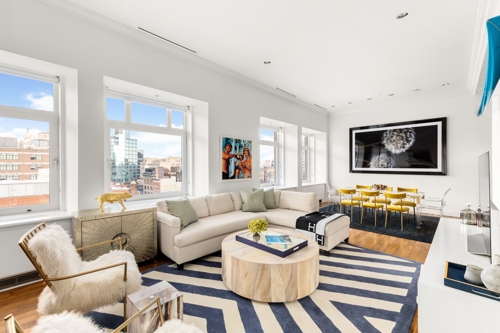 Sleep where Cher & Britney both slept!
An incredible penthouse apartment has just hit the market in downtown Manhattan, and boy, if those walls could talk (or rather, sing) – because its former owners were none other than international pop sensations, Cher and Britney Spears!
Upon entering, your eyes are immediately drawn to the unit's high ceilings and large windows, which allow light to flood into the spacious living and dining rooms. An elegant marble fireplace serves as the focal point of the living area, and contrasts nicely against the crisp white walls of the residence.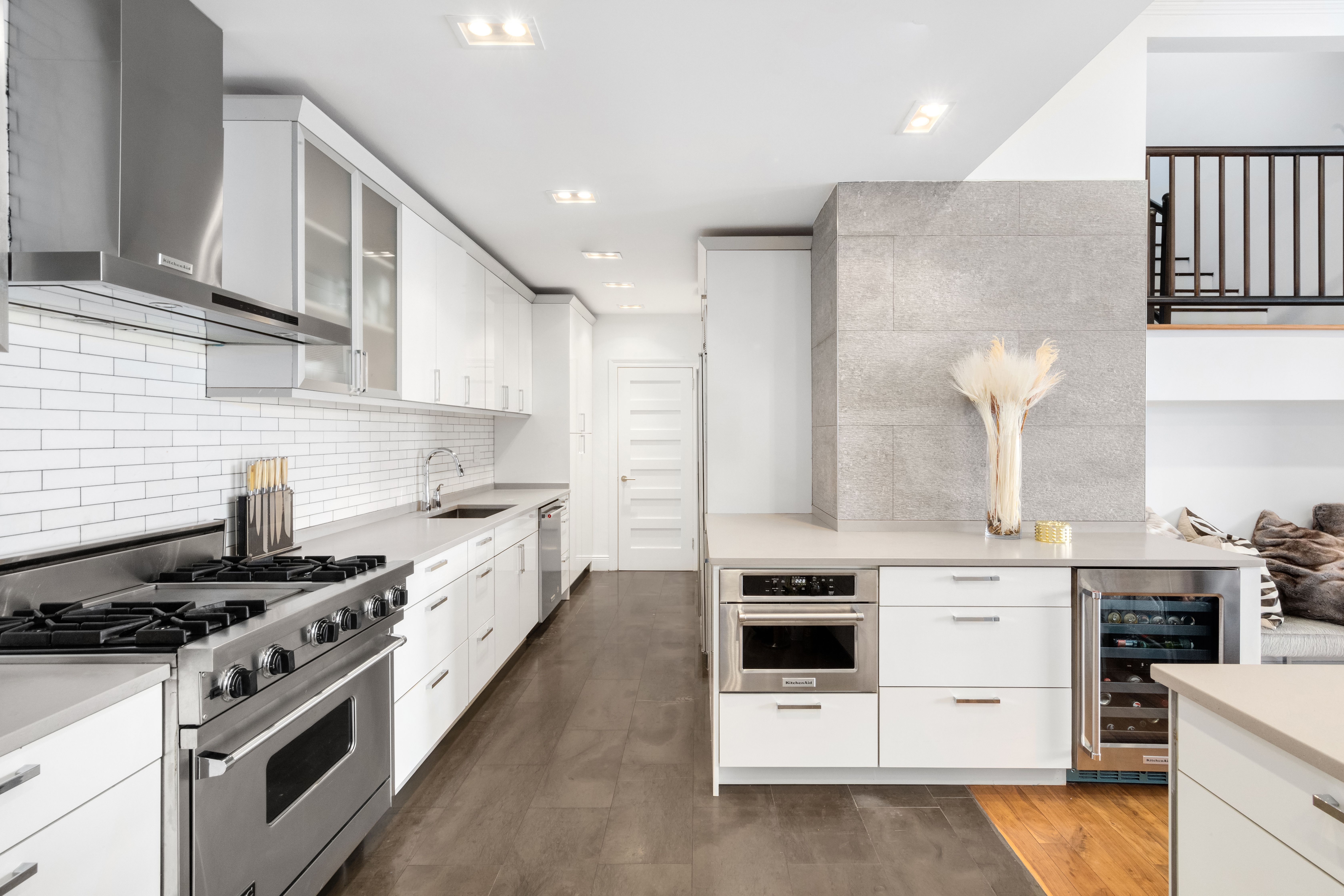 The kitchen is completely state-of-the-art, sporting sleek finishes and new appliances, but with a white brick backsplash that adds some hominess to the space. In the bathrooms you'll find all book-matched marble, stand up showers and soaking tubs. The bedrooms also have large sunny windows, and the master comes with its own mood enhancing fireplace, and a wet bar (for those romantic nights).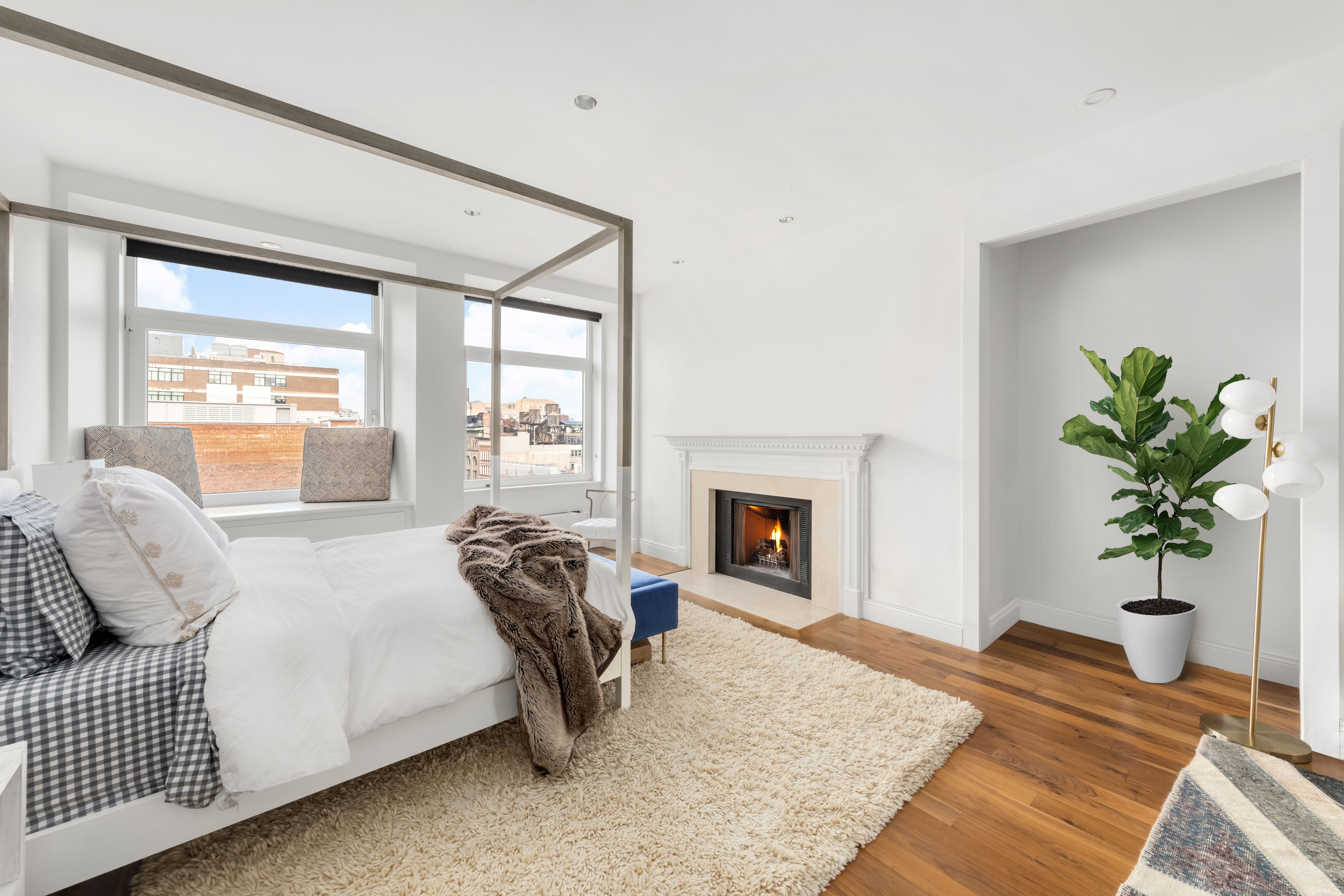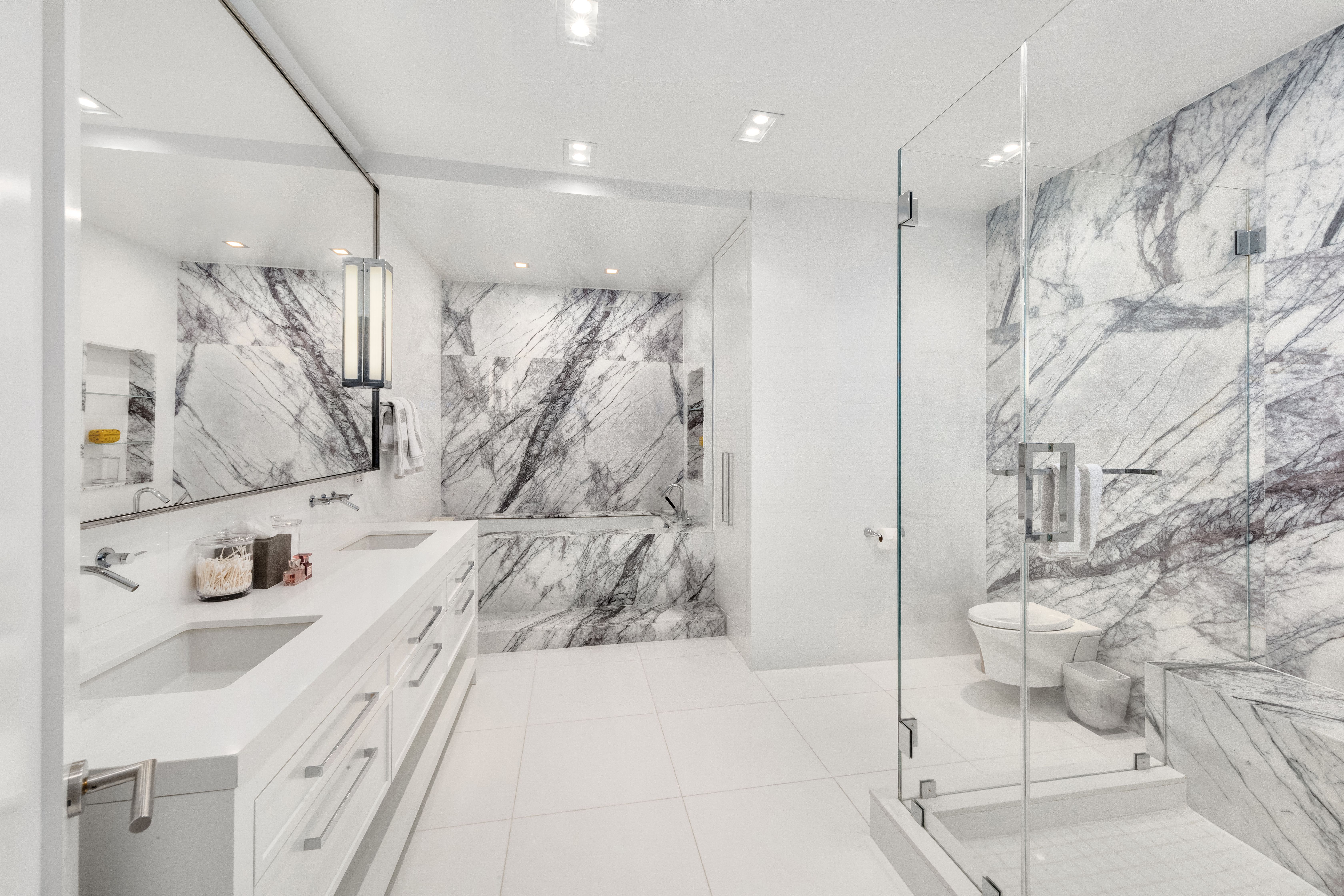 Step outside onto the 400 sq. ft. rooftop terrace and you'll be greeted by views of the surrounding Noho neighborhood, Greenwich Village, and the Empire State Building. If needed, a fifth bedroom can be added to the rooftop den, which also has its own bathroom.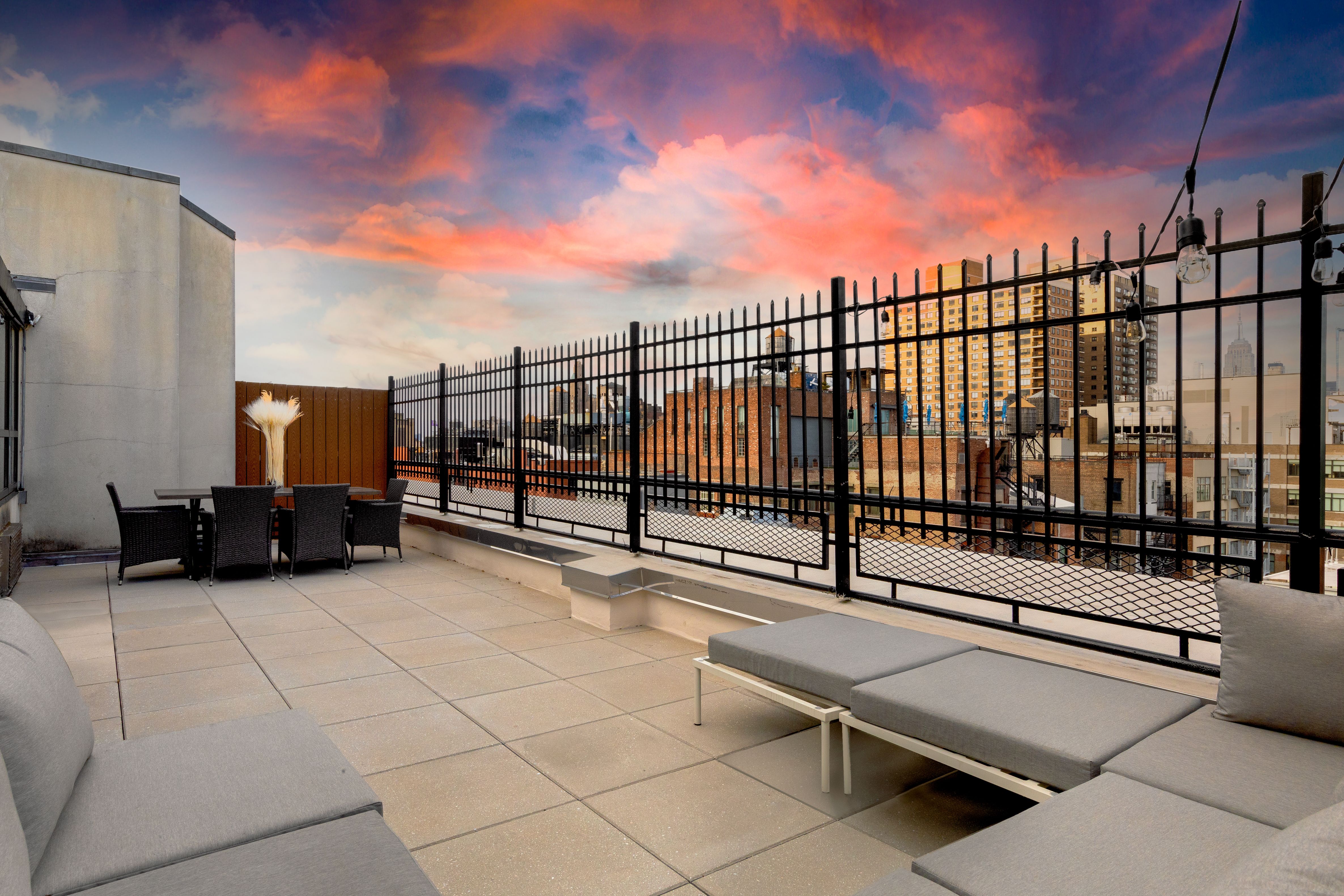 Located in the historic Silk Building between Broadway and Lafayette St., the penthouse was first purchased by Cher in the 1980s, after the building was transitioned to residences. Brittney Spears later acquired the apartment and combined two units to make the current quadplex – which now sports over 3,785 square feet of living space. (The luxurious pad is where Spears wrote her Grammy-Winning song, "Toxic".)
Russell Simmons also lived in the same penthouse, and Keith Richards owned two floors and a recording studio in the building (the studio being the former, Tower Records). All this to say, it's clear that this building has some musical history to it.
Originally built in 1908, and true to the Italian Renaissance architectural style of the time, the Silk Building offers 55 residences and a 24-hour concierge service. Located in the heart of Noho, you'll find many A-list celebrities living in the area, including Gigi Hadid and Cynthia Nixon. Add to that the extravagant shops, restaurants, and art museums; as well as live filming and photo-shoots you'll regularly come across as you stroll through the neighborhood.
The penthouse is currently priced at $6.995 million, and the listing is held by Ian Slater of Compass, in midtown Manhattan.
Source: https://toptenrealestatedeals.com/weekly-ten-best-home-deals/home/nyc-penthouse-once-owned-by-cher-britney-spears
Photos: https://www.dropbox.com/sh/i82rigdo3gue16b/AAAV4aES7M8Ybr6CcPGyPRO8a?dl=0
Photo credit: Evan Joseph Studios, courtesy of Compass