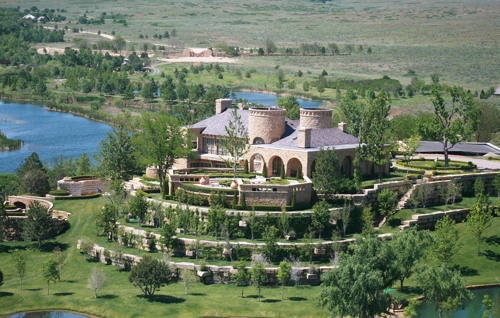 'Cause Everything's Bigger in Texas!
Ever wonder how an oil tycoon spends his day? Well, in the case of the late baron, T. Boone Pickens, his enormous 64,672-acre Texas ranch (now up for sale), will give you some insight.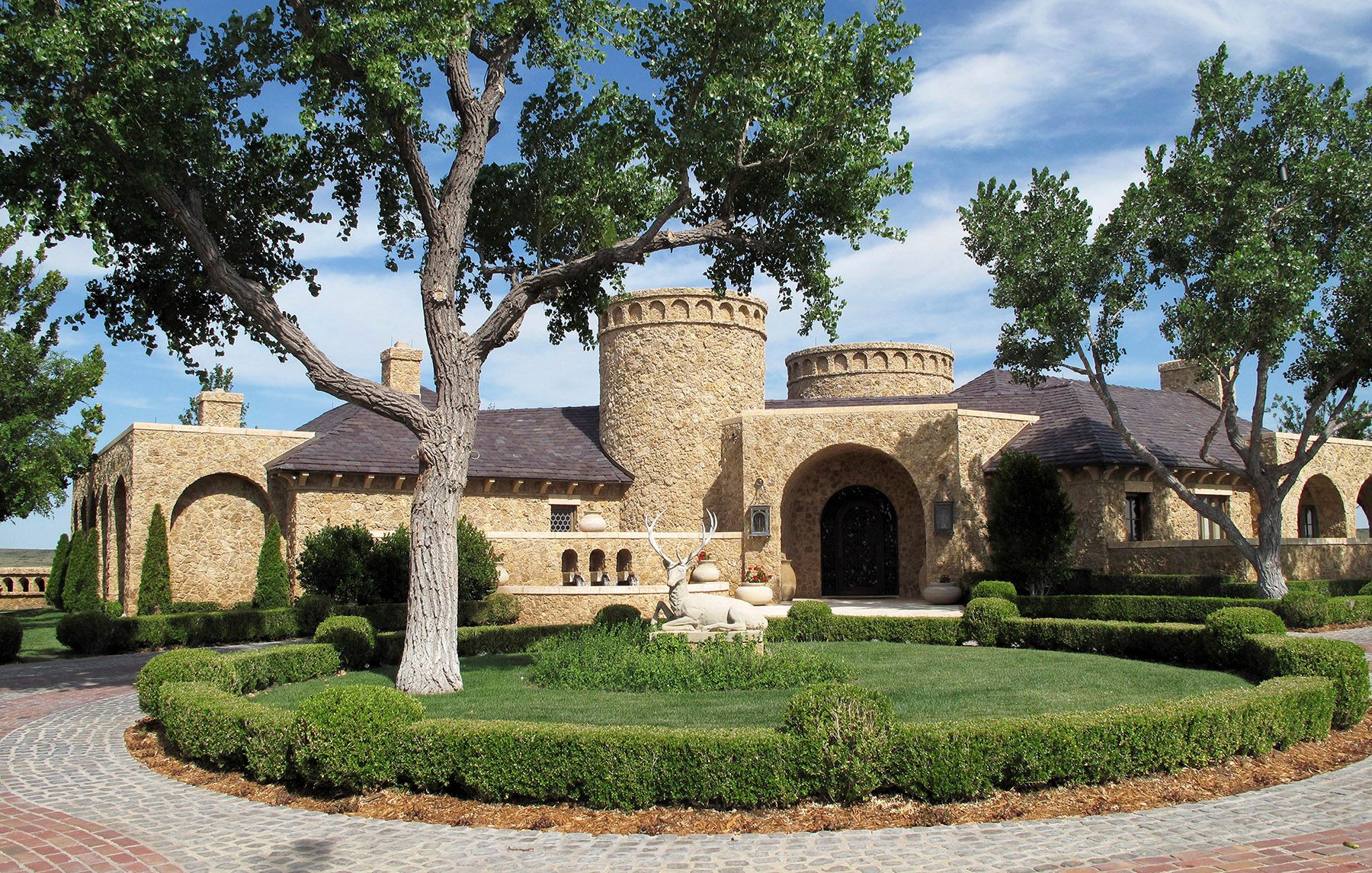 Originally purchased in 1971, Pickens spent years converting the property into a spectacle of wealth and lavish living. A marvel of granite, brick, and stone, the ranch offers over 51,000 sq. ft. of living space -- between the 6,000 sq. ft. family home, 33,000 sq. ft. lodge, and the 12,000 sq. ft. lake house.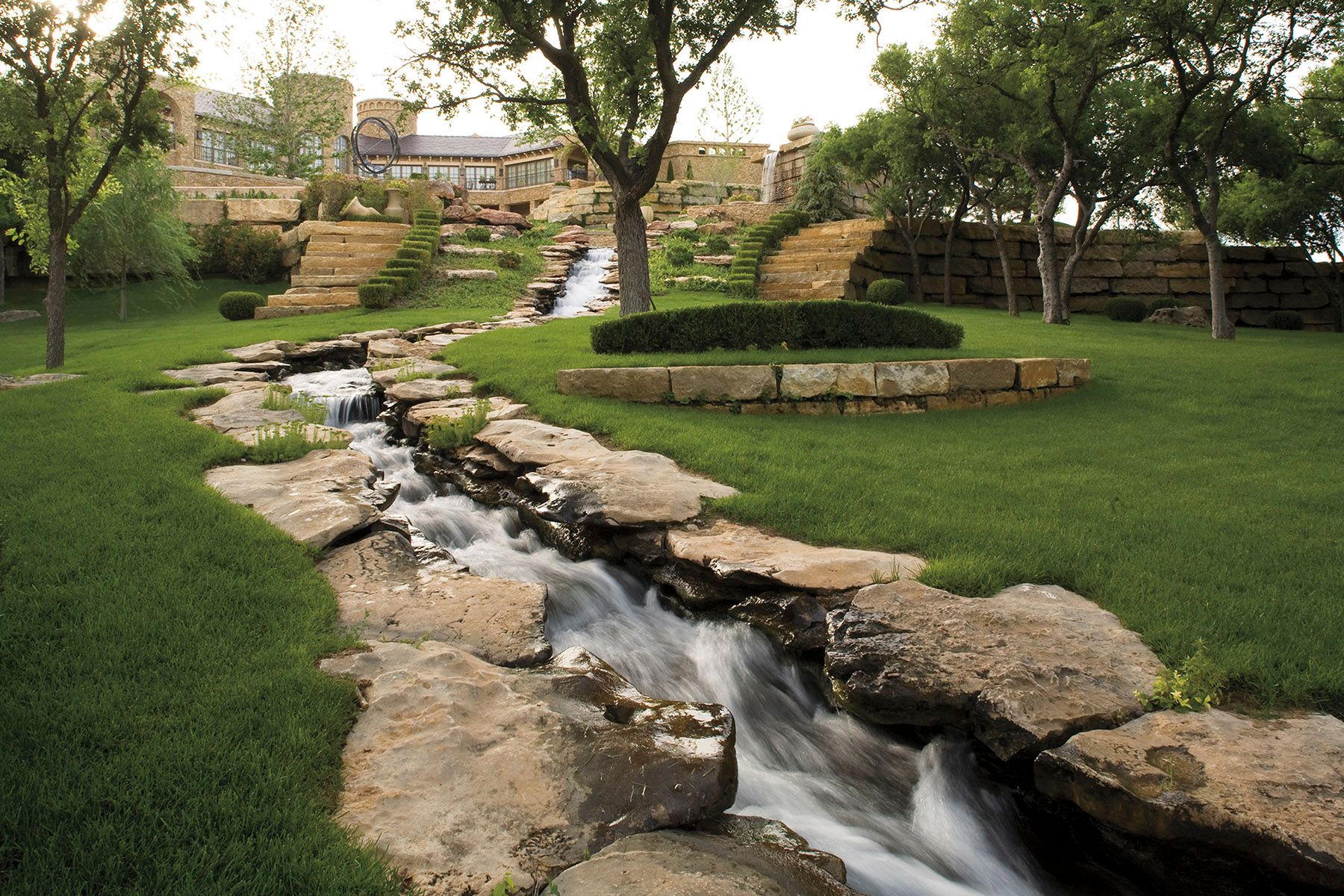 The main house sits atop of promenade of three small cliffs, and combines elements of rustic and contemporary architecture, highlighted by the interior's incredible glass, stone, and woodwork throughout. You'll find high ceilings in the enormous living and dining rooms, office/board room, and the gigantic home theatre (which allows for either film or live performances). The home also offers many terraces which can be used to survey the impressive grounds and abundant wildlife.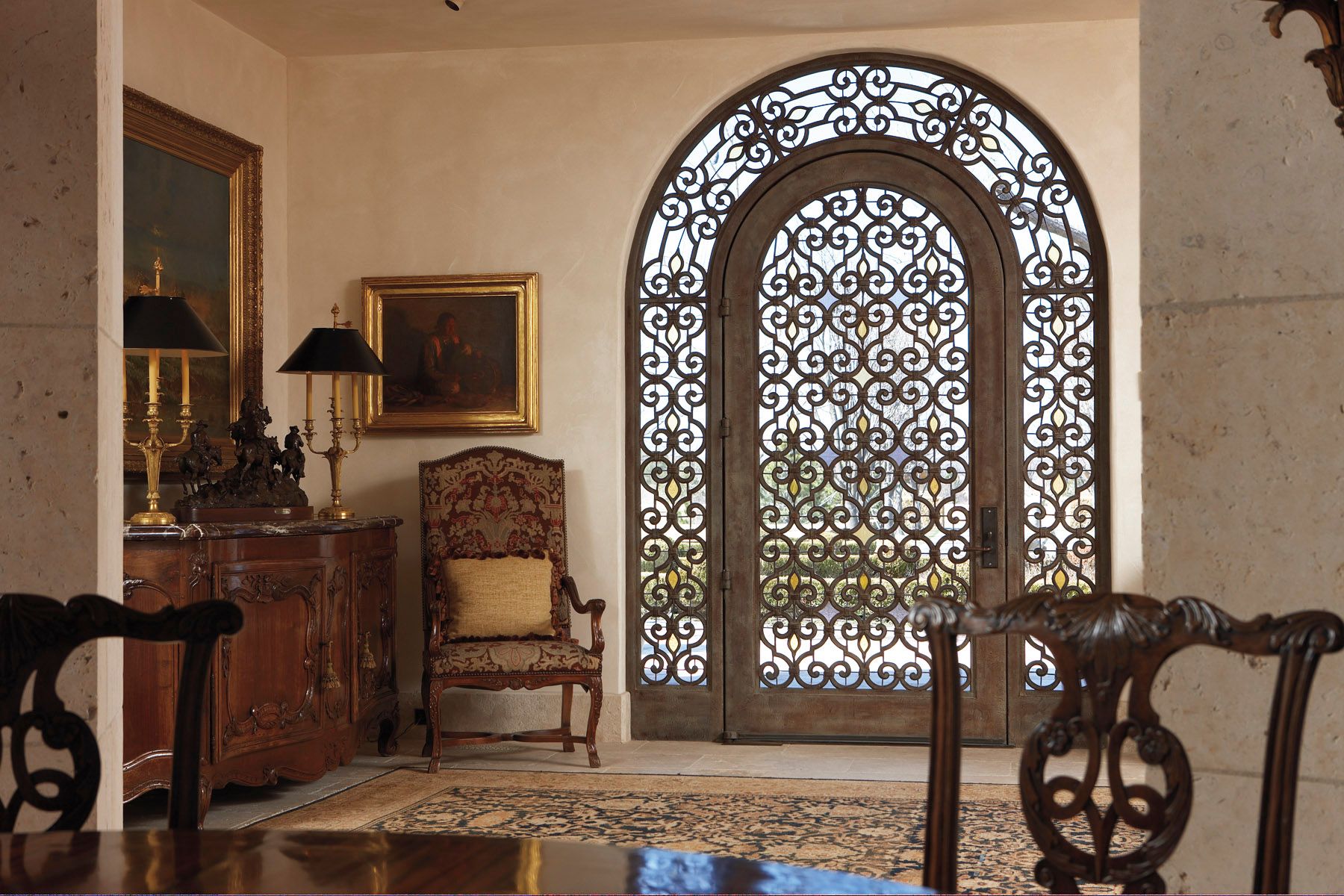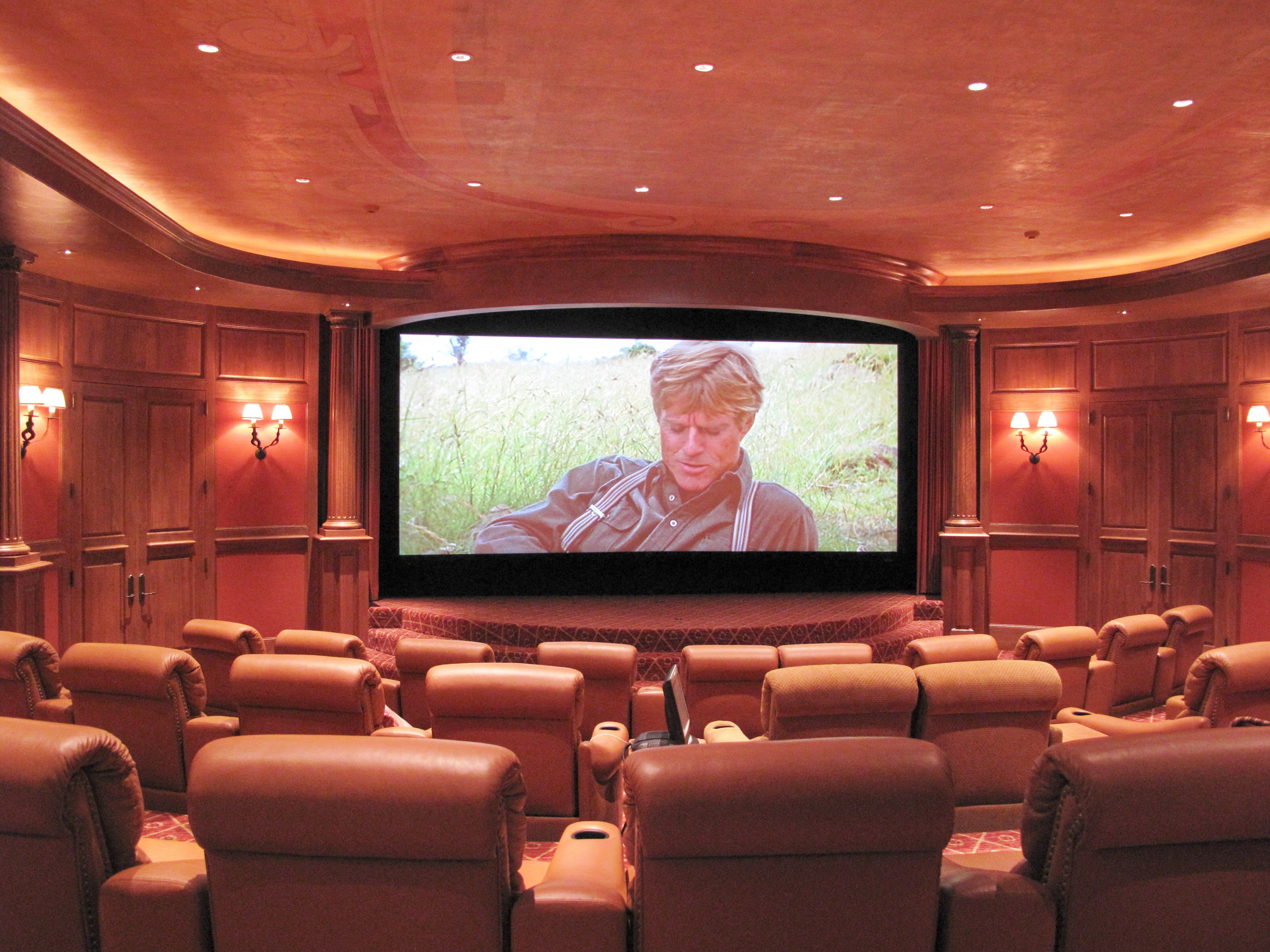 An avid fan of nature, Pickens had 20 different ponds dredged on the grounds, as well as thousands of tons of landscaping materials, trees, and added protections to support the local animals that roam the monstrous property. Offering unparalleled privacy, it's a 12-mile drive just to get to the lodge from the main house. An incredibly well-thought-out estate, even the airport hangar has a 2-bedroom, 2-bathroom apartment for pilots' sleeping quarters.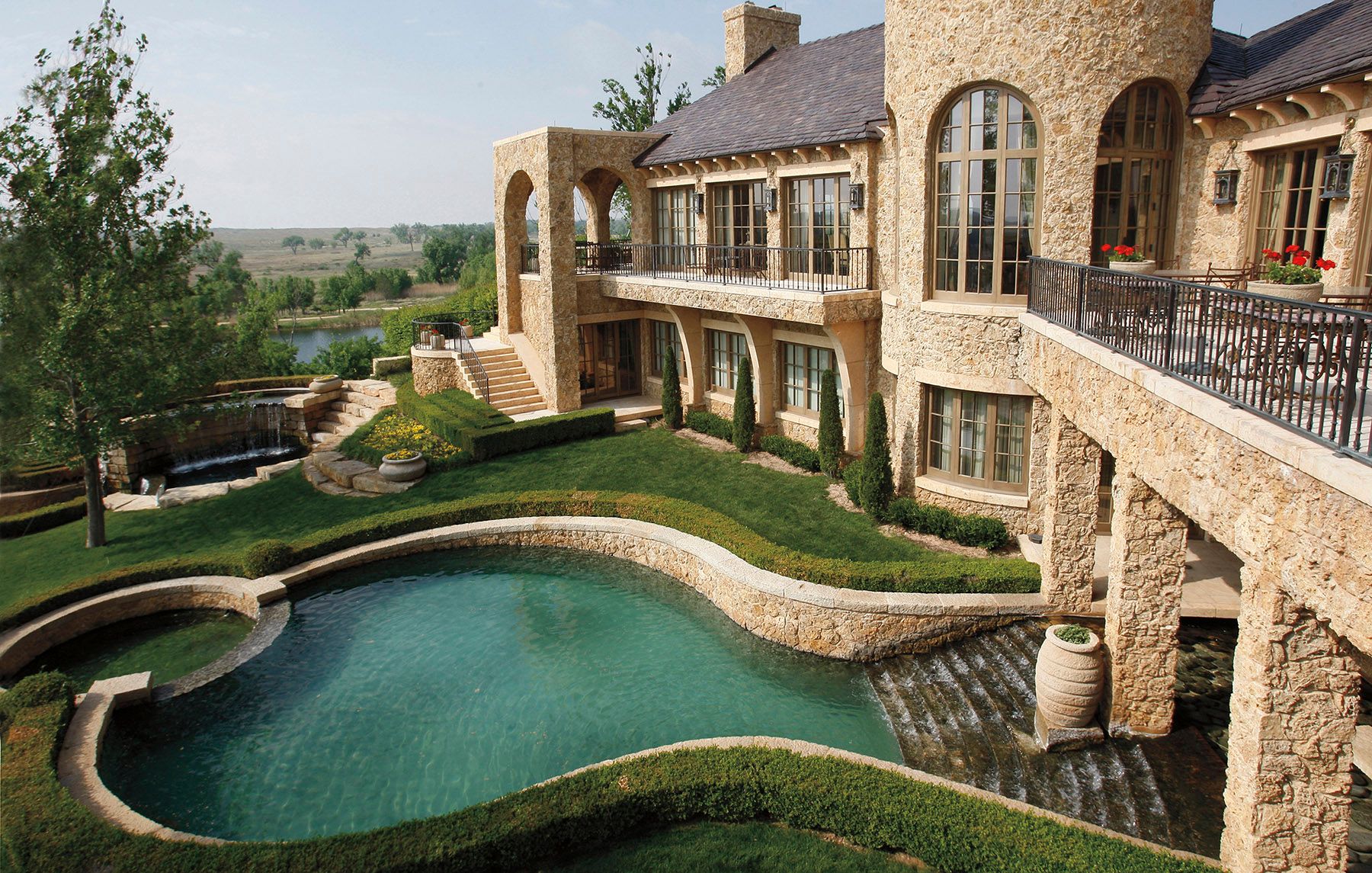 The behemoth property also sports a golf course, multiple tennis courts, a pub/bar, as well as a large, stone stable where Pickens housed his prized canines – there's space there for some 40 dogs, a large exercise space, and a vet lab. A few miles away, a picturesque brick chapel, equipped with stained-glass windows and lakefront views, is reportedly where Pickens married his 5th wife. And if that weren't enough, Pickens also had his actual, childhood Oklahoma white-frame home placed on the property.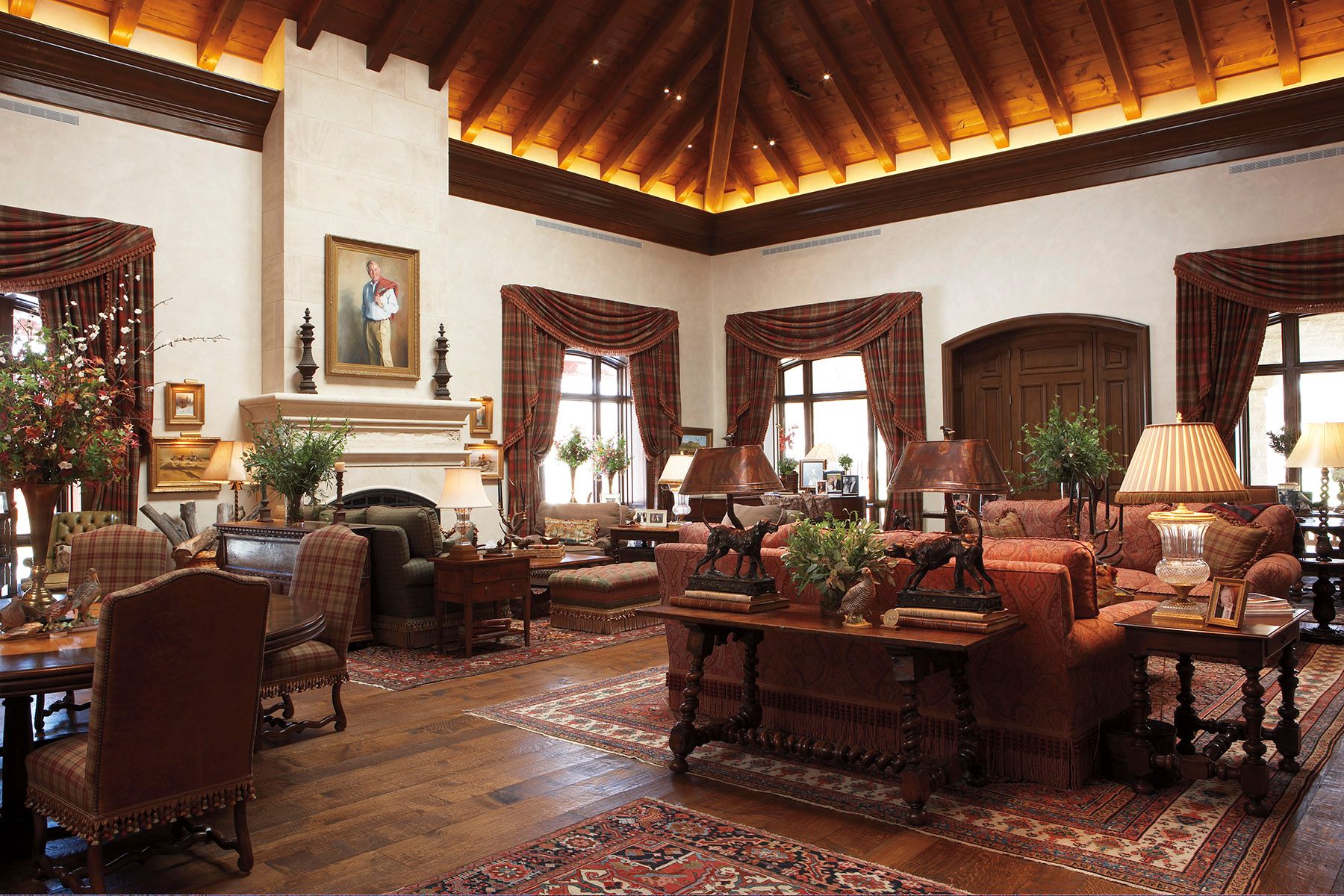 Pickens started out his career as a Oklahoma paperboy, and utilized monopoly tactics to grow his business (which he later applied to his oil and natural gas conglomerate). In the long run, his shrewdness allowed him to amass a $950-million-dollar net worth by the time of his death in 2019.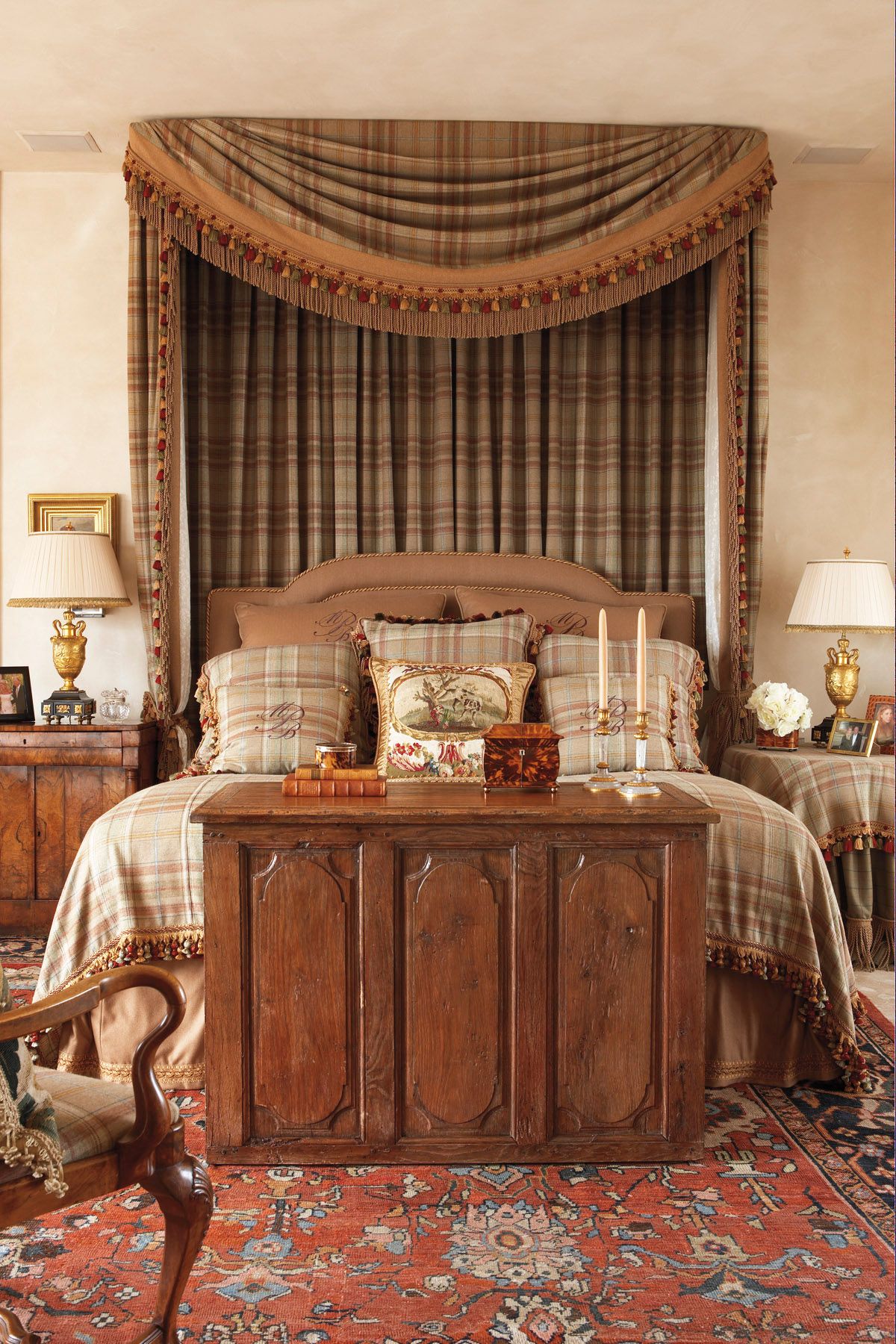 In 2017, the Ranch was listed at $250 million, but now it's back on the market at a more modest $170 million -- still among the most expensive real-estate listings in the world.
Monte Lyons of Hall & Hall, Lubbock, Texas currently hold the listing.
# # #
# # #
Source: https://toptenrealestatedeals.com/weekly-ten-best-home-deals/home/oil-business-tycoon-t-boone-pickens-gigantic-texas-ranch
Photos: https://www.dropbox.com/sh/ug2gt4it5wxvsry/AAAA6zo7AuwI0HSAk3mGtRe7a?dl=0
Source: TopTenRealEstateDeals.com
Video: https://www.youtube.com/watch?v=H3p7MR68J7g
Video Credit: Sean Evans, @evvo1991https://www.backtothemovies.com/