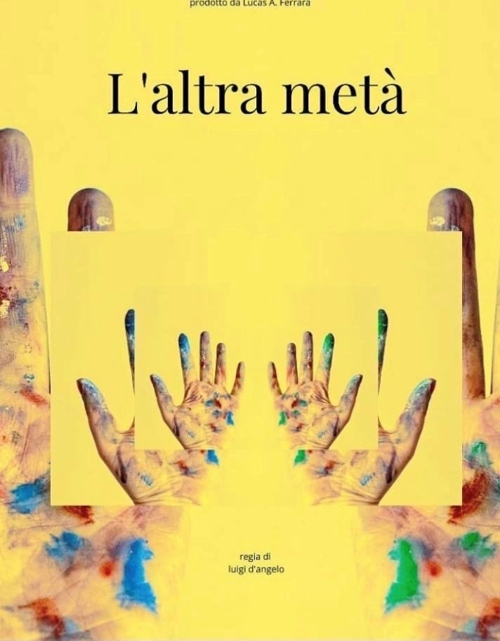 L'ALTRA META, a new Italian short film written and directed by Luigi D'Angelo, has been on a tear recently. In just a single week, the film scored seven different accolades, winning:
Best Original Screenplay, Auber International Film Festival (2022)
Best Sound Design, Paris International Film Awards (2022)
Best Actress, Lacorne International Film Festival (2022)
Official Selection, Vesuvius International Film Fest (19th Edit.)
Official Selection, Golden Short Film Festival (2022)
Official Selection, Valencia Indie Film Festival (2022)
Gold Award, Short Film, Hollywood Gold Awards (2022)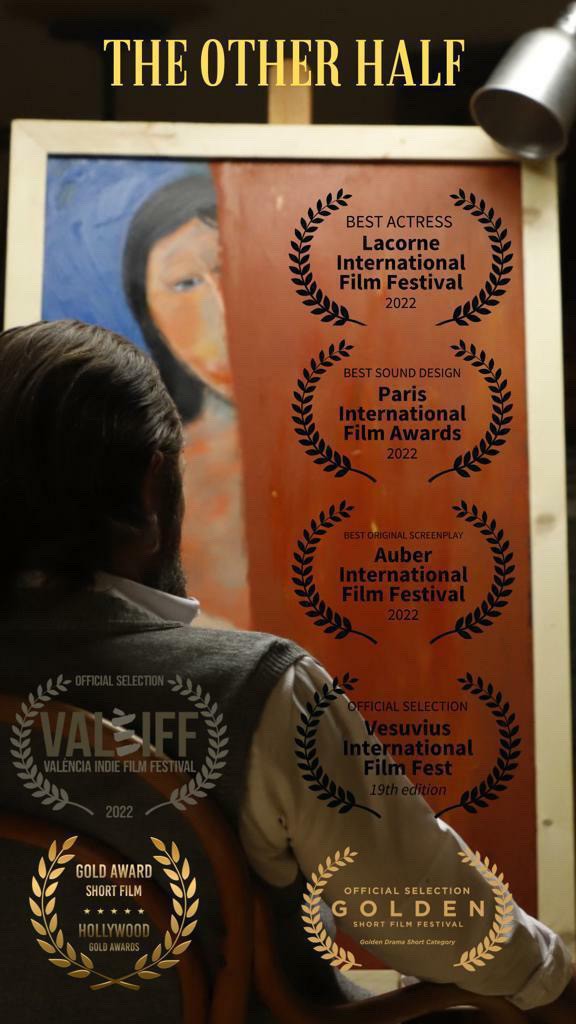 And the competition journey continues!
Of course, without our incredible cast and crew, none of these honors would have been possible. Our thanks to:

CAST
Him:
Marco Marchese -- @marco.marchese.info
Her:
Agata Fortis -- @agatafortis
*
CREW
Director:
Luigi D'Angelo -- @dangiusss
Cinematographer:
Francesco Giacomel -- @francescogiacomel_dp
First assistant camera:
Luis Menegale -- @chico_muis
First assistant director:
Nicola Di Carlo -- @nicola_di_carlo
Second assistant director:
Ludovico Noia -- @jesuis.kef
Sound engineer:
Massimiliano Marcon
Boom operator:
Francesco Nardi
Production designer:
Jonas Keller
Make up artist:
Valeria Carone -- @carovale_mua
Soukkaina Mchichou -- @soukkainamchichou_
Script supervisor:
Sara Troiano -- @_artume_
Photographer:
Giulia D'Anteo -- @giuliadanteo_ph
Eletrician:
Filippo Rabottini -- @filipporabotin
Composer:
Nahuel Lopez --@nahumat
Sound designer:
Ricky Milano -- @omnibustudio
Colorist:
Andrea Bernadette Bonea -- @neon_princess_
Editor:
Sara Bonini -- @sara_bonniee
Storyboard artist:
Carol Reyes Navarro -- @carollingstone
Congratulazioni a tutti!
# # #
To view a list of some of Lucas's other projects, click here: https://www.imdb.com/name/nm11739610/.
# # #
#lucasaferrara #drama #film #films #italianfilm #italian #italianmovie #italianmovies #director #italiandirectors #filmmaking #filmmaker #filmmakers #directing #actor #actress #indiefilm #indiefilms #indiefilmmaking #indiefilmmaker #independentfilmmaker #independentfilm #independentfilms #artist #artists #moviemaking #moviemaker #producer