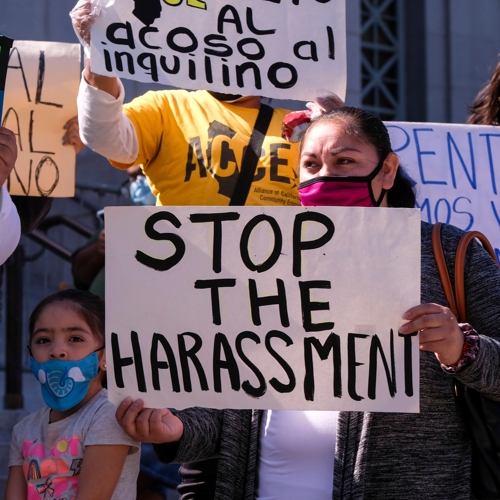 Owner barred from participating in the real-estate industry for 5 years.
A recent order issued by the New York County Supreme Court found Raphael Toledano guilty of violating an agreement with the Office of the Attorney General (OAG) wherein the owner agreed to end illegal business practices and tenant harassment. The court decision bars Toledano from engaging in any New York real-estate business activity for at least five (5) years, after which he can petition the court for reinstatement.
The ban stems from a 2019 investigation into Toledano's conduct as a landlord and real-estate developer. Apparently, he had harassed his East Village tenants through coercive buyouts and illegal construction practices. He is also said to have failed to provide rent-regulated tenants with utilities, repairs, and other necessary services, while also engaging in deceptive business practices, including repeatedly misrepresenting himself as a lawyer and advertising apartments with more rooms than were actually legally permitted.
Toledano agreed to a $3 million settlement, wherein his real-estate portfolio was to be supervised by an independent monitor and the owner was not to have any direct contact with the tenants. Toledano was also required to hire an independent management company to oversee his properties. But, according to the OAG, Toledano violated that agreement in a number of ways, including:
failing to disclose his real-estate business activities to the independent monitor, or getting the monitor's approval for further deals;
diverting funds from a reserve account established by the agreement;
failing to make penalty payments; and
failing to maintain his properties in a lawful manner.
The Supreme Court agreed and handed Toledano a 5-year ban and directed him to pay the OAG an additional $500,000 to cover past-due penalties.
"New York tenants can breathe more easily knowing that Rafi Toledano is no longer in the real estate business," said Attorney General James in a release. "Through his deceptive and illegal actions, Toledano caused incredible pain and suffering to hundreds of vulnerable families, who are still feeling the effects of his harassment today. Every New Yorker deserves to live in a safe, decent home free of abuse and fear."
Before 2019, investors would purchase rent-stabilized buildings with the intention of quickly converting the units to market-rate. Previously, when rent-stabilized apartments became vacant, landlords could raise rents by up to 20 percent, and convert the units to market-rate if that increased rent exceeded a certain threshold. However, the passage of the Housing Stability and Tenant Protection Act (HSTPA) ostensibly put an end to that practice. As a result, a number of those investors are stuck with buildings whose mortgage payments they can no longer justify, because they are not able to deregulate as many apartments as originally anticipated. Consequently, deceptive and predatory business practices are becoming all too common, regrettably. It is our hope that this Supreme Court decision serves as a warning that the blatant disregard of New York's rent laws and the callous treatment of tenants will not withstand muster.
If you have a landlord engaging in fraudulent and/or coercive practices, or that is refusing to provide tenants with utilities, repairs, and other necessary services, please reach out to one of our attorneys to discuss your available legal options, by calling 212.619.5400.
SOURCE - https://www.crainsnewyork.com/residential-real-estate/east-village-landlord-raphael-toledano-banned-real-estate-5-years (subscription required)