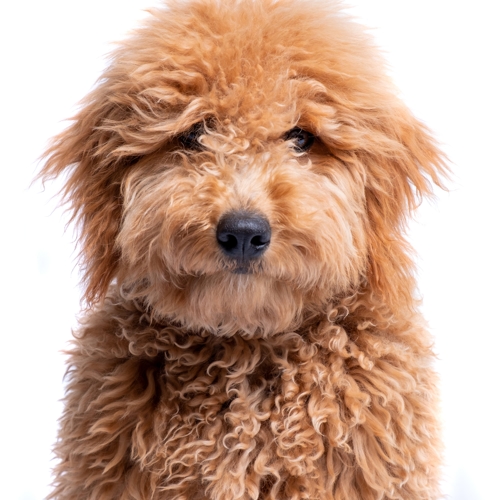 Getting evicted for having a Ruby?
On New Year's Eve, Stephanie Handley and John J. Sayers, tenants of a Manhattan duplex, filed a lawsuit against their landlord, BH Properties, alleging, in part, that a New York City law protects them from being evicted for harboring a pet in violation of their residential lease agreement.
According to a complaint filed with the New York County Supreme Court, the tenants have lived in their rent-stabilized duplex since 2005. Some 15 years later, in April 2020, they adopted Ruby—a mini goldendoodle—who has since lived in the unit with the family. (Apparently, over these last couple of years, Ruby has achieved some social-media notoriety; with a following of over 4,500 Instagrammers.)
The tenants allege that BH has "recently taken aggressive steps" to evict them because dogs are not allowed under their lease. But they want the court to declare the owner's efforts a nullity – since NYC Administrative Code § 27-2009.1, (also commonly called the "Pet Law"), prevents their removal from the apartment.
According to that law, a landlord is deemed to have waived its right to enforce a no-pet clause if: (a) the animal's presence has been "open" and "notorious," (b) the landlord or its agent has known (or should have known) of the pet's existence for three months or more, and (c) the landlord fails to timely commence a court case to enforce the no-pet restriction.[1]
The tenants maintain that Ruby has been living in the unit for nearly two years—going in and out of the building daily to "do its business"—and that the building's personnel "know or should have known of the dog's presence." Thus, according to the tenants, they easily meets the Pet Law's threshold requirements, and, as such, the time for BH to act has "long ago passed."
The owner, however, contends it first learned Ruby was cohabitating with the tenants back in November 2021, when a worker entered the apartment to perform repairs.
Will Ruby be forced to find a new home? Only time will tell.
(But just between us, we think Ruby's golden ….)
# # #
Court papers may be accessed here.
---
[1] The Pet Law applies to renters living in buildings with three or more apartments and to the owners of cooperative apartments in all five boroughs of New York City. It also applies to condominium owners in Brooklyn, Queens, and Staten Island, but not to condo owners in Manhattan and the Bronx. (The Pet Law does not apply to tenants of the New York City Housing Authority (NYCHA).)