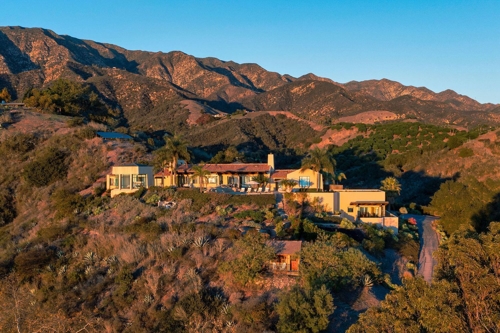 Bloom County Artist Lists Montecito Home
Pulitzer Prize winner, Berkley Breathed, recently listed his secluded estate in Montecito, California, for $6.785 million. The cartoonist rose to fame in the 1980's with his politically-satirical comic strip, Bloom County -- which depicted current events through the eyes and mouths of talking animals and small children living in a fictional, Rural-American town.
Situated on the Santa Barbara coastline, the 25-acre estate offers an unbeatable combination of privacy and nature, with horse trails, hidden oak groves, and deer meadows scattered throughout. The home also sports 360-degree views of the Malibu mountains, all the way to the harbor lights of Santa Barbara.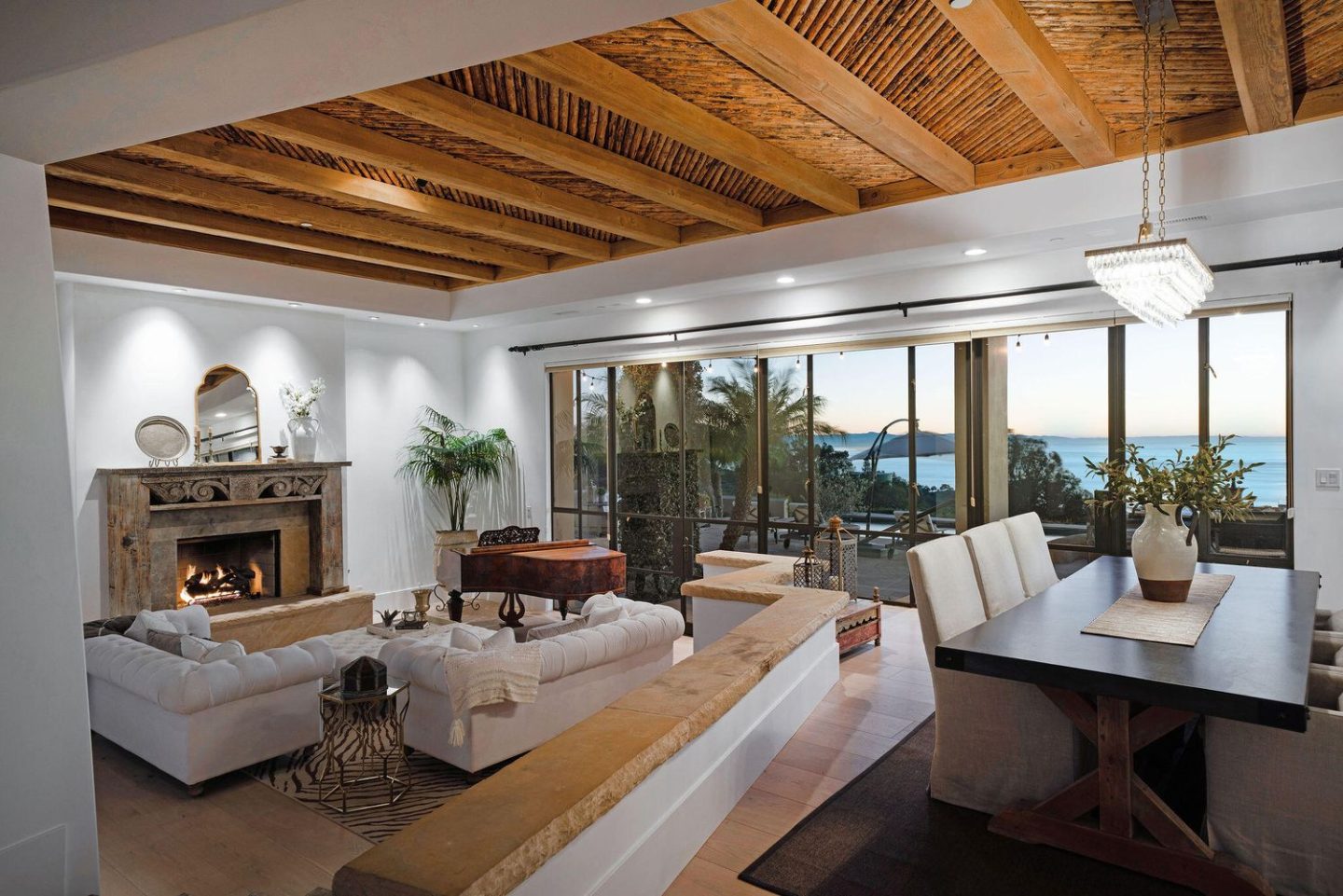 Mediterranean décor can be found throughout the entirety of the main house -- with custom tiled-flooring, a Balinese wood ceiling, and Egyptian and Moroccan lanterns, sconces, and fixtures -- all accentuated by natural light pouring in from the home's numerous windows. Listed as a four bedroom, four bath, Breathed's pad has a tremendous open-plan living and dining room, with a rustic (yet exquisite) fireplace as the main floor's focal point.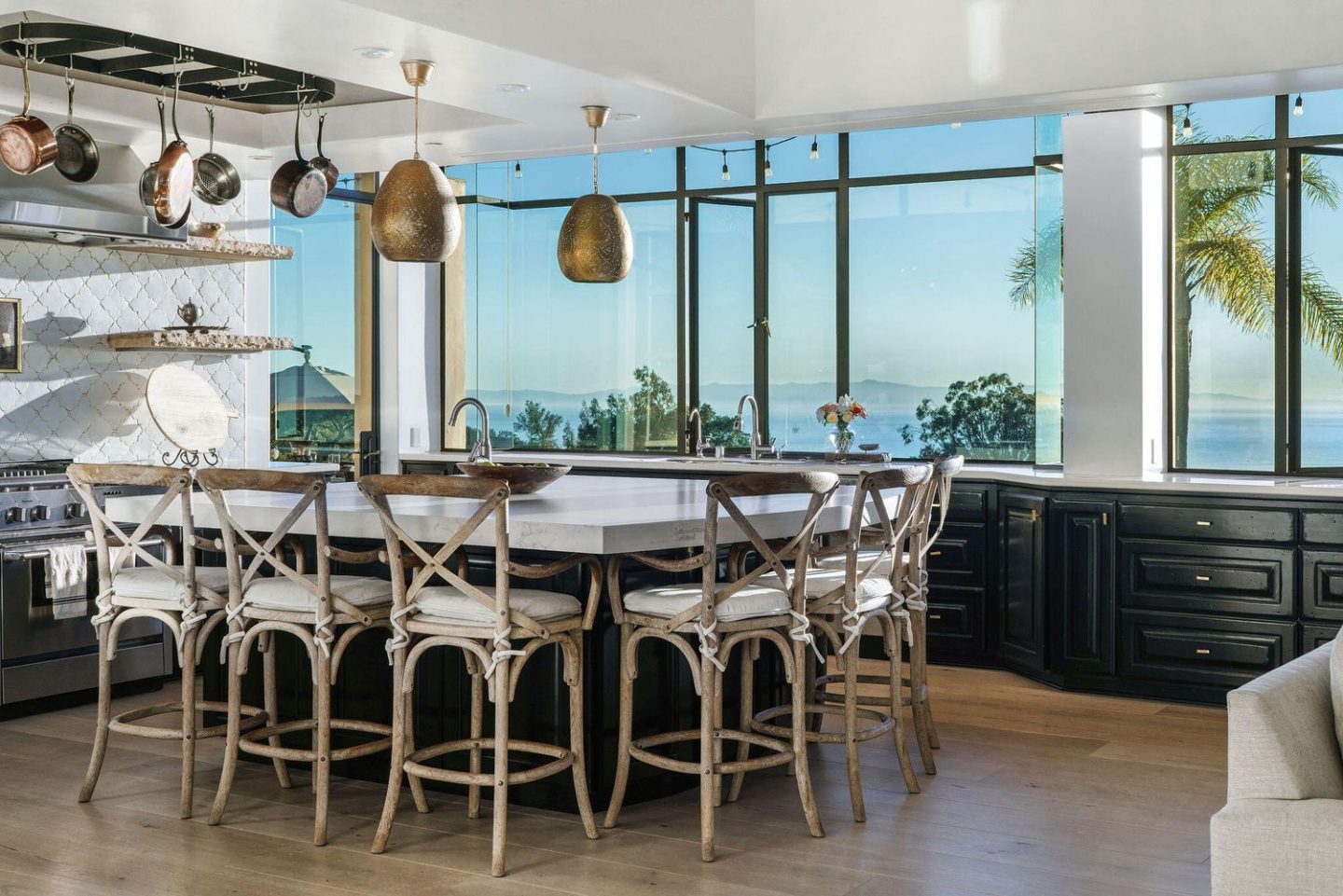 The chef's kitchen has SubZero and Thermador appliances, and the large windows sport panoramic views of the ocean while you cook. Step out onto the outdoor entertaining area via the kitchen's glass doors and (depending on the time of day) you'll be greeted by a picturesque sunset glistening off the pool, hot tub, and the coastline beyond. You'll also find multiple dining and lounge areas surrounding the perimeter of the house.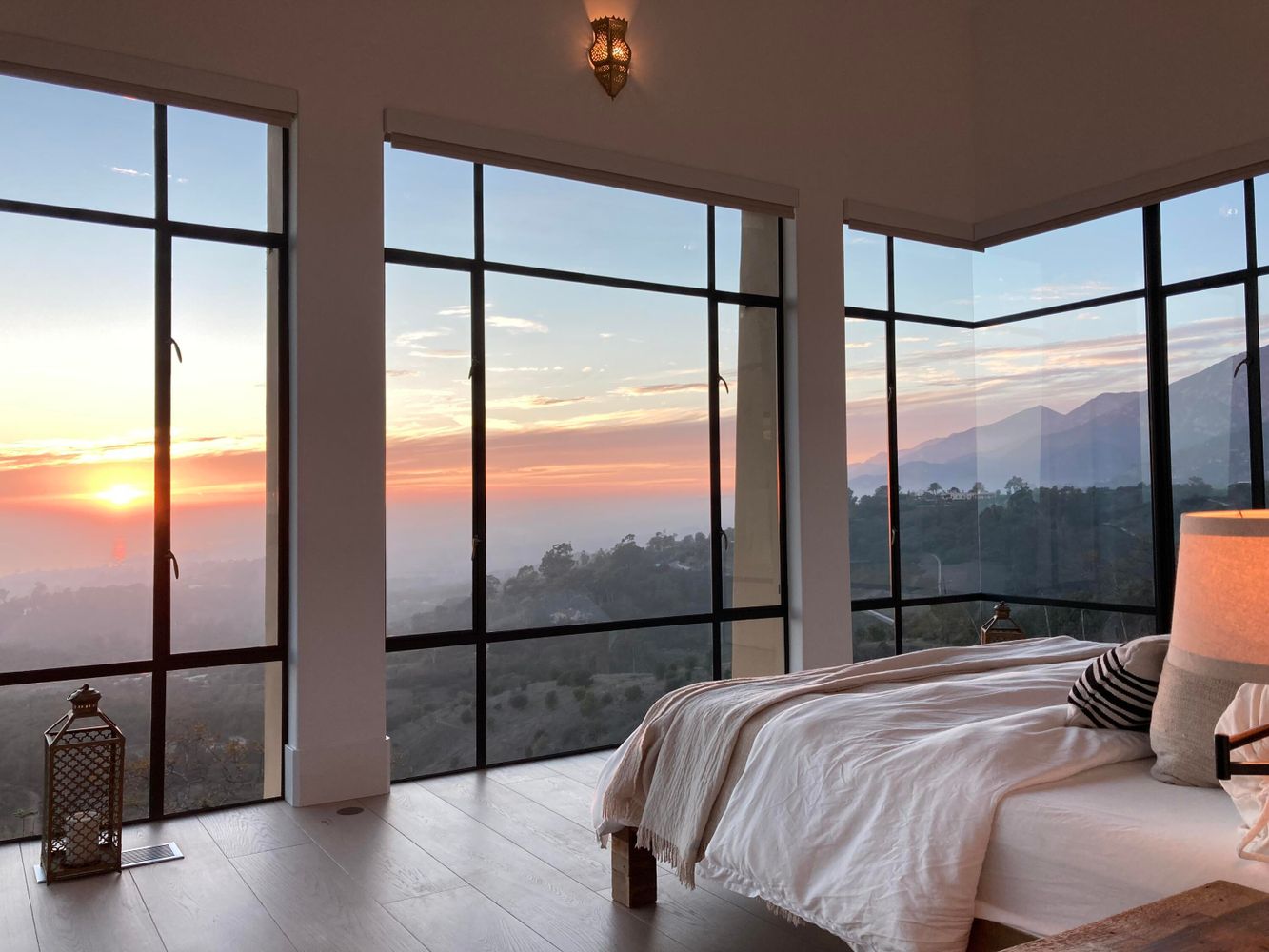 The master suite is quite spectacular, with west-facing, floor-to-ceiling windows in the main bedroom, along with a wood-burning fireplace, and a built-in mouse house (a nod to Bloom County.) The floors are custom limestone and marble, and an enormous walk-in closet and attached private, master bath compliments the luxury of the second floor.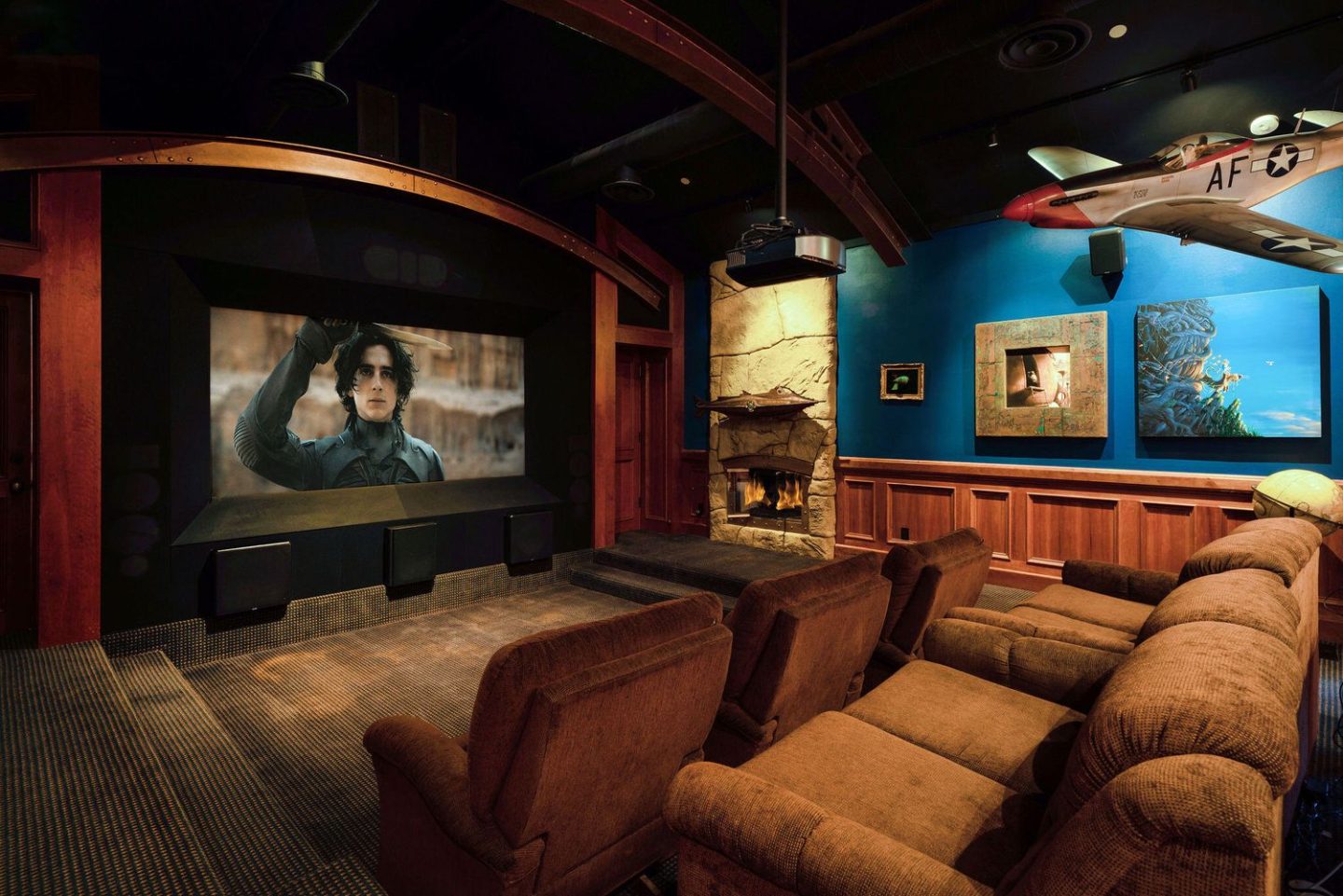 The home also comes with a lavish home theater with projector, as well as a roomy office space, which has a built-in cartoonist's desk and Breathed's original artwork currently hanging on the walls.
There's a one-bedroom, one-bathroom guest house on the property, (equipped with its own kitchen and private driveway), and a secluded writer's cabin situated off one of the nature trails where Breathed would work on his comic strips.
The Montecito area is home to incredibly pristine beaches, calm waves, and ample wildlife, thanks to its proximity to the University of California's Carpinteria Salt Marsh Reserve and the Carpinteria Seal Sanctuary.
Breathed's estate is about eighty miles from Los Angeles, but minutes from Carpinteria, Summerland, and Montecito – all exclusive beach towns. Montecito offers a drastic departure from the big city life of L.A., and as such has seen many A-list celebrities buying homes there – including George Lucas, Kevin Costner, Ellen Degeneres, Robert Zemeckis, and Ashton Kutcher.
In addition to Bloom County's successful nine-year run and Pulitzer Prize, Breathed also authored animal-rights driven cookbooks, a series of children's books, and has had some of his works transformed into major motion pictures, with the help of Walt Disney Studios and Nickelodeon.
The Ebbin Group at Compass currently holds the listing to the cartoonist's California estate.
# # #
# # #
Source: https://toptenrealestatedeals.com/weekly-ten-best-home-deals/home/bloom-county-cartoonists-picture-perfect-montecito-home
Photos: https://www.dropbox.com/sh/12debeoykzri9rx/AAANt-frxudxJPhYF6XWj32fa?dl=0

Video: https://youtu.be/_0gh-Larxu0

Video Credit: Sean Evans, @evvo1991https://www.backtothemovies.com/