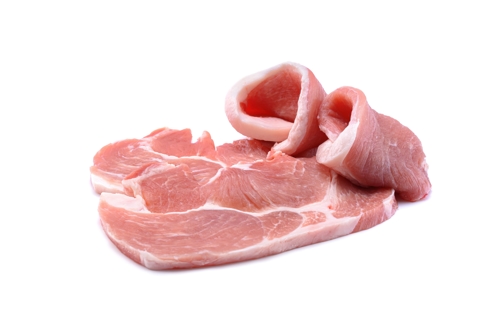 "CHEWY, GREASY" RE-VEAL
While dining at Anthony's Clam House, 2861 E Commercial Blvd, in Fort Lauderdale, we decided to go with their "Parmigiana Classic – Golden friend topped with marinara & mozzarella Grande served with spaghetti." The available options included "Eggplant," ($14), and "Chicken" ($16). But went for the "Veal" ($21).
▫️
Since they're a staple of Campania and Sicily — which are both in Italy's southern regions — it's not entirely clear how "parmigiana" dishes got their name. (While the cheese is named after the city of Parma – up to the north – food historians don't believe the recipe originated there. And since the dish is primarily made with mozzarella, some believe the name derives from the Sicilian word "palmigiana;" the horizontal roof slats which resemble the layering used to make the eggplant version.)
▫️
On his website, celebrity chef Jamie Oliver notes that he "loves" when this item is "layered up … with the tomato sauce and cheese, then baked in the oven to gratinate." His recipe calls for basil, olive oil, garlic, anchovies, red chili, chopped tomatoes, breadcrumbs, thyme, Parmesan and mozzarella cheese, lemon, plain flour, and eggs.
▫️
When prepared correctly, this protein is supposed to be moist and tender, with many swearing that it tastes like beef; others compare it to chicken. This tasted like neither. It was tough, chewy, greasy; more like something you'd get at a low-end diner. An utter disappointment. So, while I wasn't shocked this "thing" scored another "C-," I thought it was more deserving of an "F."
▫️
Was that too re-vealing?

#lucasaferrara @anthonysclamhouseandgrill #parmigiana #parmigian #eggplant #veal #meat #protein #cheese #mozzarella #food #foods #italianfood #italianfoods #italianrestaurant #italianrestaurants #restaurants #fortlauderdale #fortlauderdalefood #fortlauderdalerestaurant #southfloridafood #southfloridarestaurant #southfloridarestaurants