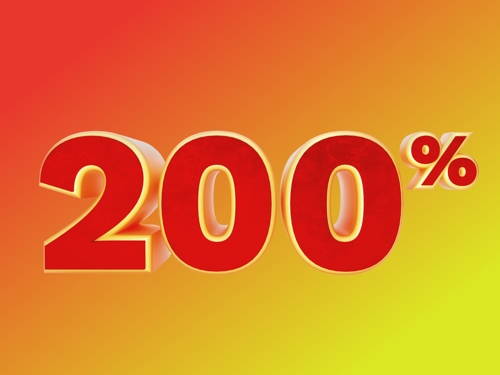 A Holdover Hazard
A recent decision issued by the Appellate Division, First Department, likely has tenants combing through their leases, particularly if they're looking to remain in possession (or "holdover") after their agreements expire.
Because the tenant in ESRT 501 Seventh Ave., LLC v Regine, Ltd., didn't dispute that it remained in possession beyond its June 2020 lease-end date, and that it hadn't paid any post-expiration rent, that tenant was required to pay 200% of its old lease rate due to the existence of a "liquidated damages" provision which appeared in the parties' agreement.
Leases which grant disproportionate damages to residential landlords are strongly policed by housing courts, (particularly, in the wake of both HSTPA and the COVID-19 pandemic), and judges will typically refuse to enforce provisions deemed "predatory" to those tenants. But commercial tenants, on the other hand, do not enjoy many of the same protections, and their leases are usually enforced in accordance with their terms, in the absence of "gross disproportionality."
While you may think that the doubling of the monthly rent falls into a disfavored "penalty" category, a New York appellate court didn't agree.
At the lower court level, the landlord's claim hinged on two well-settled cases. In Truck Rent-A-Center v Puritan Farms, our state's highest court, the Court of Appeals, held, "[a] contractual provision fixing damages in the event of breach will be sustained if the amount liquidated bears a reasonable proportion to the probable loss and the amount of actual loss is incapable or difficult of precise estimation." While in Tenber Assoc. v Bloomberg L.P., a court found that imposing a charge of two times of the previously existing rental rate was "not an unenforceable penalty" when there was no evidence that such an amount would be "grossly disproportionate to the [landlord's] probable loss."
Since the tenant failed to provide any evidence regarding the foreseeability of any loss at the time of lease signing (nearly 17 years prior), and of any supposed "disproportionality," that omission resulted in a judgment in the landlord's favor. So, on appeal, the main issue before the appellate court was whether the 200% rent hike was "proportionate." And, based on the record before it, the AD1 found that it was.
Clearly, this case sends a cautionary warning to commercial tenants, that they should review their leases before holding over -- lest they want to get hit with a potentially crippling post-expiration rent bill.
# # #
SOURCES/CITATIONS:
ESRT 501 Seventh Ave., LLC v Regine, Ltd., 2022 NY Slip Op 03795 (1st Dep't 2022).
Truck Rent-A-Center v Puritan Farms 2nd, 41 NY2d 420, 425 (1977).
Tenber Assoc. v Bloomberg L.P., 51 AD3d 573,574 (1st Dept 2008)