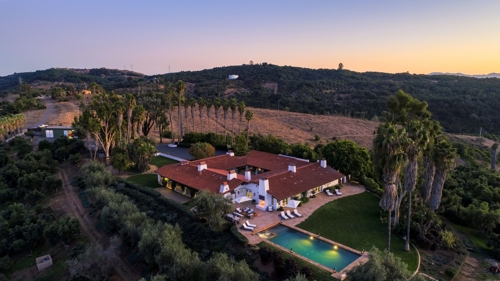 Selling Sandra's San Diego Digs
A "sweetheart" deal has just hit the SoCal market, and the seller is none other than famed Oscar-winning actress, Sandra Bullock. Noted as the "world's highest paid actress," in both 2010 and 2014, it stands to reason her San Diego compound would match her high-profile status.
Perched atop a hill, Bullock's home sports 360-degree views of the nearly 91 acres of surrounding real estate.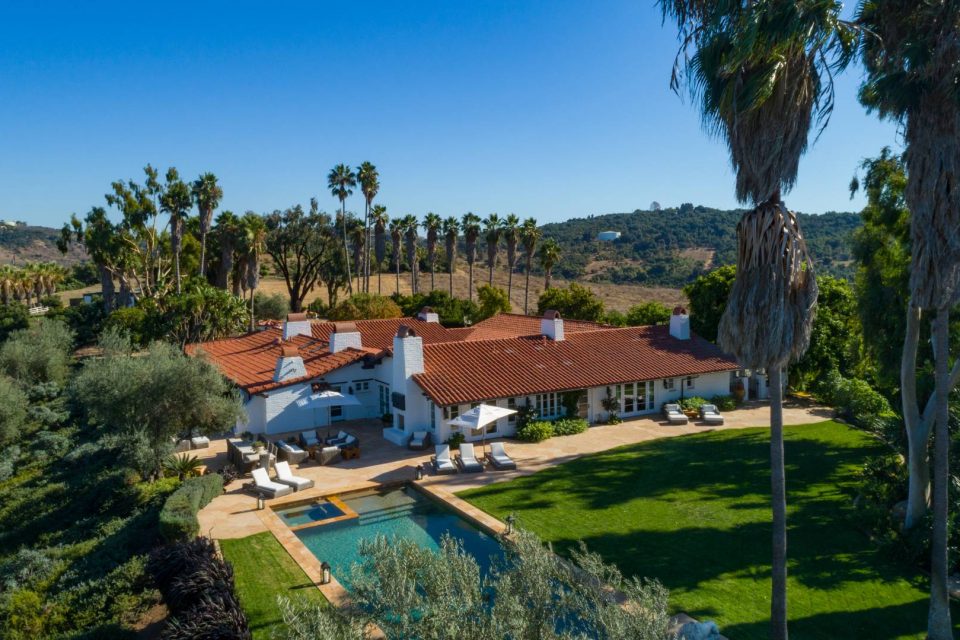 The interior is just as impressive, with the 4-bedroom home having over 6,000 sq. ft. of living space. High ceilings with exposed beams, nine fireplaces throughout, and warm, white-washed walls accentuate the rustic, yet contemporary, vibe throughout the home. Notes of Italian architecture and décor are also sprinkled throughout this stunning residence.
In the kitchen, vaulted ceilings, with skylight panels, allow light to pour in over the aged wooden floors; but, the top-of-the-line appliances, soapstone custom-built counters, and Italian marble backsplash with inlaid mosaic, all add a welcomed modern contrast to the countryside aesthetic.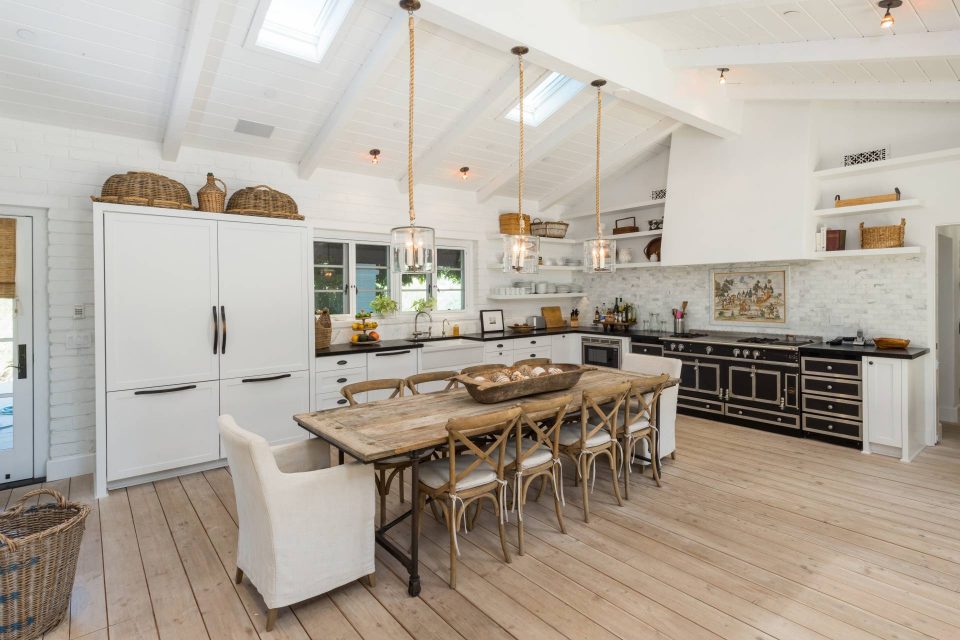 In the bedrooms, you'll find each equipped with its own en suite, together with a private entrance to the home's many verandas. In the master, luxury is redefined with an adobe fireplace and spacious lounge, and the master bath includes a jetted tub, steam shower, and private access to the pool.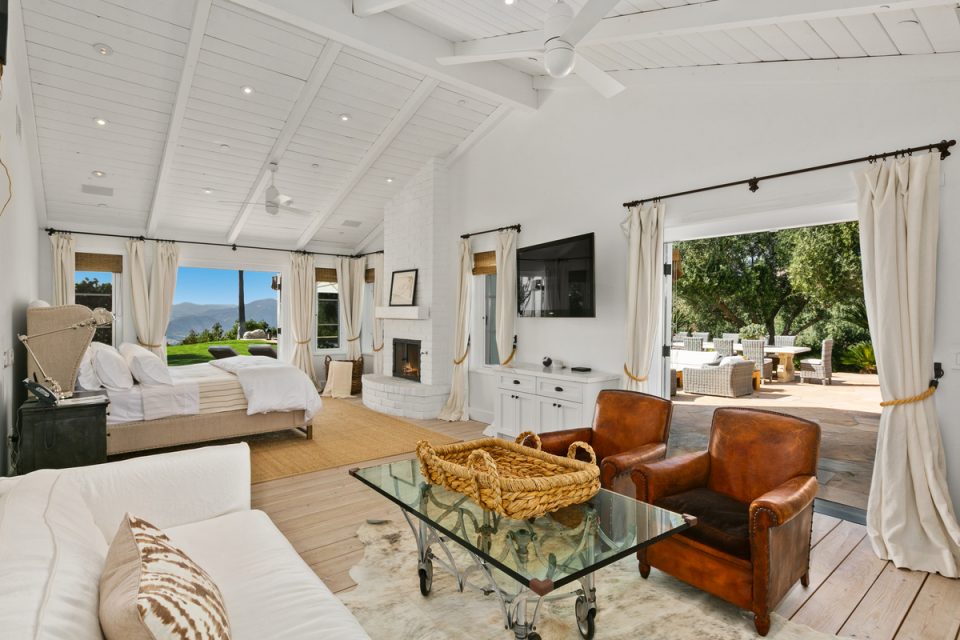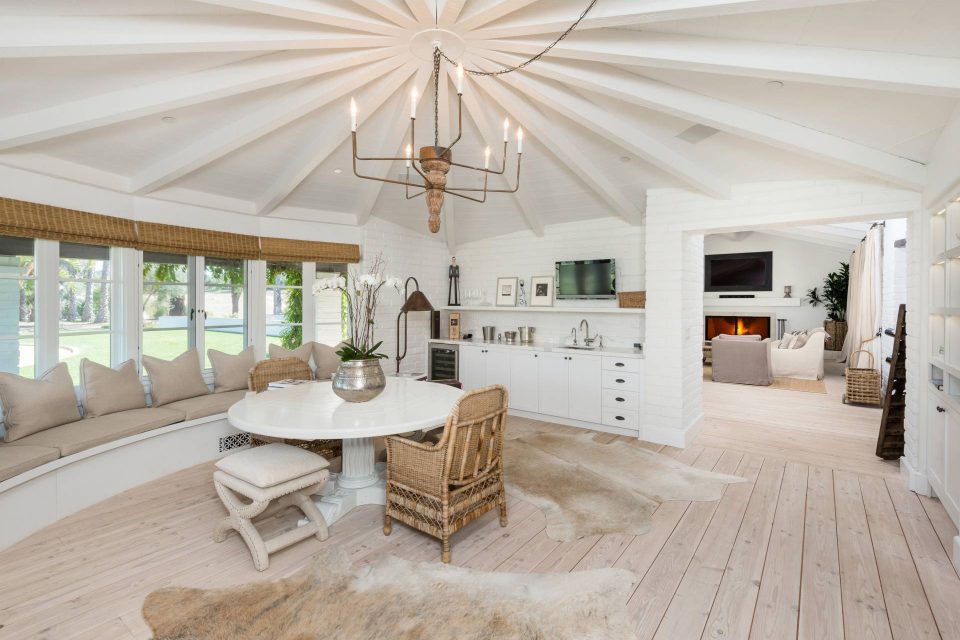 Outside, the stone-paved courtyard is iron-gated and sports hanging ivy, an exposed terracotta roof, multiple seating areas, and a fountain, to bring you straight to the Mediterranean with just a few steps.
The courtyard leads to an outdoor entertainment area, equipped with a heated, saltwater pool, a gas outdoor fireplace, a big-screen TV, and a pool room. Unobstructed by shade, the sunny outdoor patio is the perfect place for any large get-together, with the California hills providing the ultimate backdrop.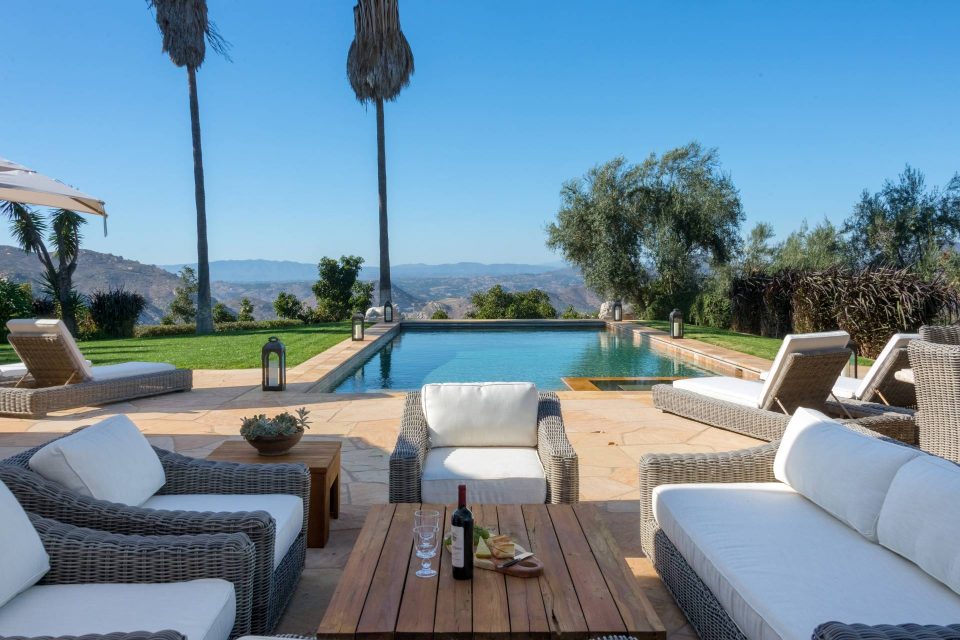 As you venture further, the grounds also include hundreds of olive, avocado, and citrus trees, an adobe hacienda, luscious floral gardens, and a charming beehive and walk-in chicken coop. The detached three-bed, 2-bath guesthouse is steps away from the main home, and also features its own fireplace, gazebo, and spa.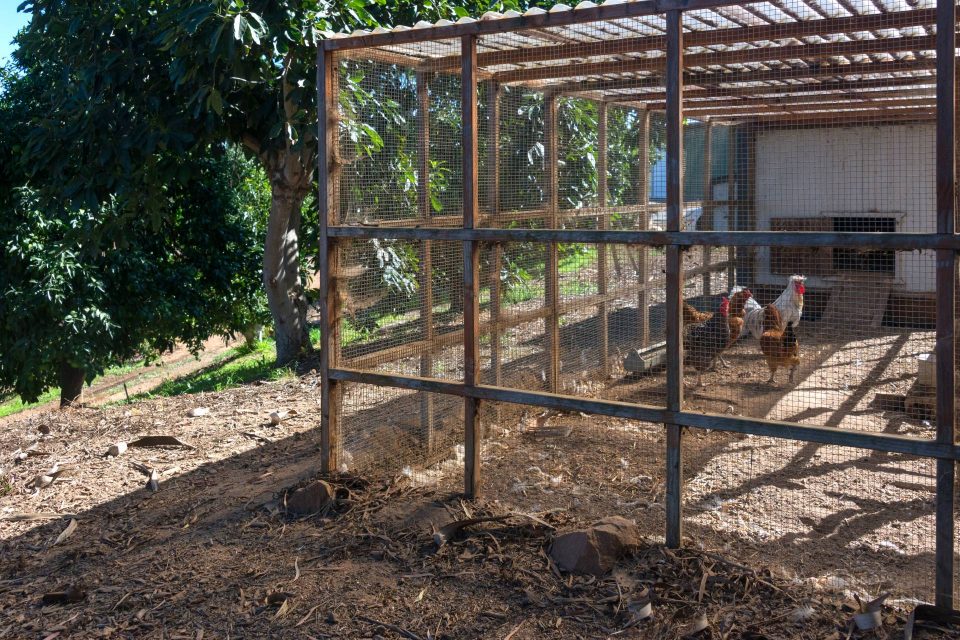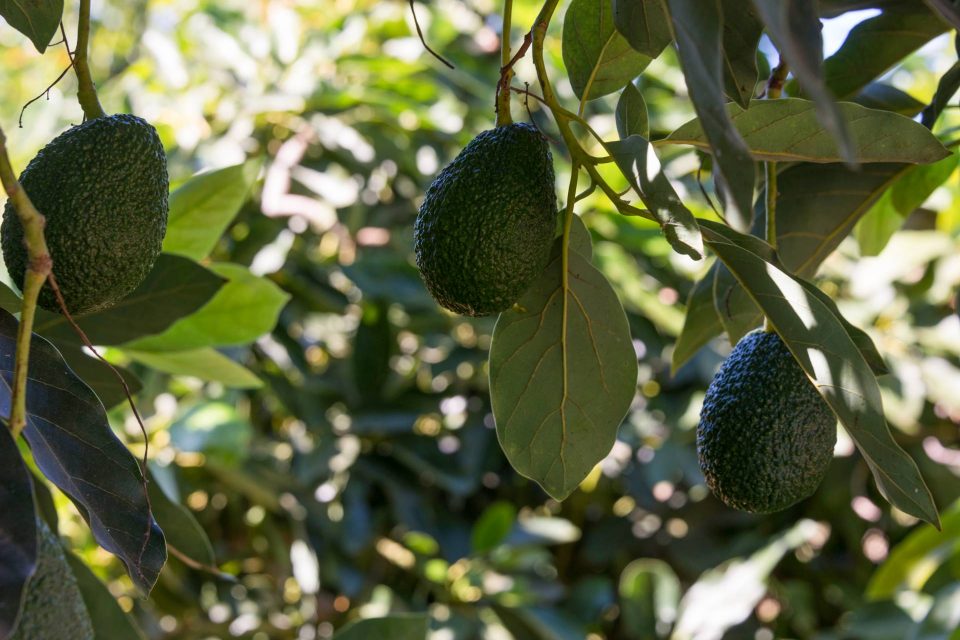 And to ensure the compound's safety, the entire home is gated with security cameras throughout, and comes with a full "smart home" system. Other high-tech features include solar panels throughout the property that take advantage of the temperate California climate and an electric-car charging station (ensuring eco-friendly status among a rapid clean-energy push throughout the Golden State).
Bullock is no real-estate novice, and has purchased and sold numerous homes in Los Angeles, Austin, New York, and even a Tybee Island home off the Black Sea coast (of the country of Georgia). So, it's no wonder that after purchasing the San Diego residence in 2009 for just $2.75 million, Bullock plans to more than double her original investment, with the property now on the market at $6 million.
Starring in over 50 films, Bullock's distinguished career has gotten her the title of "America's Sweetheart," a Hollywood Walk of Fame star, as well as an Oscar for Best Actress in the The Blind Side. (Bullock now produces television and movies through her own production company, Fortis Films.)
The compound sits in Valley Center, a rural community north of San Diego, prized for the famous "Hellhole Canyon" Preserve, which offers 13.5 miles of hiking trails, and the Harrah's Resort SoCal Casino. Many golden age of Hollywood stars have owned homes in the area, including Fred Astaire, Mae West, John Wayne, and auto tycoon John DeLorean.
Alan Long of Avenue8 currently holds the listing to Bullock's compound.
Link to:
https://toptenrealestatedeals.com/weekly-ten-best-home-deals/home/sandra-bullock-lists-91-acre-san-diego-compound-for-6-million
Photos: Courtesy Michael McNamara at ZenHouse Collective and Preview First
https://www.dropbox.com/sh/uztorud9ts2kofg/AAABAIhF_ZF6t4eo0dMip456a?dl=0