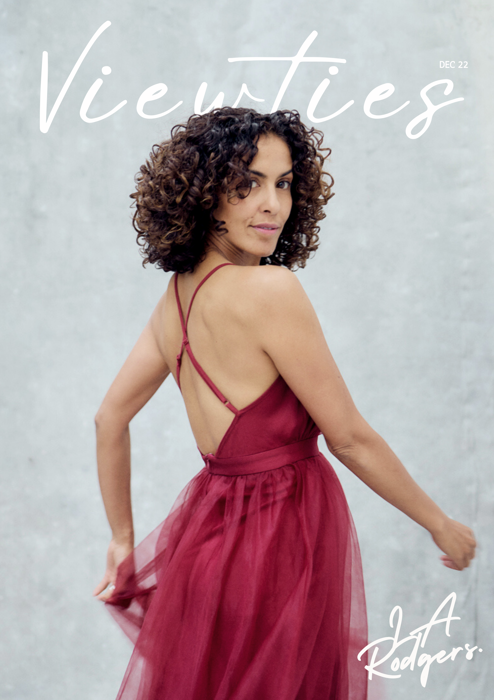 LYNNE-ANNE TALKS ABOUT HER JOURNEY
Founded by Vanesa Miraglia, VIEWTIES is an extremely popular arts and entertainment digital magazine which profiles creatives from around the globe. In addition to covering the latest developments in film and television, the publication introduces readers to artists who entertain and inspire us.
In the year's final issue, the multi-talented LYNNE-ANNE RODGERS, a South African-born model, and actress, shares some insights about her many achievements. Here's a snippet from that exclusive interview:
"V: Why don't we start … by asking what got you involved in acting?
LA: I was a prolific reader as a child …. I consumed stories with the voracity of a literal bookworm, getting totally lost in the plot, running away with my imagination. I would dream of being in a situation where you could be anyone or anything you wanted to be. Naturally, often I wanted to be the one who wielded the magical powers or solved the crimes.
I knew I was drawn to acting but back then I never thought of it as a career path, it was just fun, an escape. I did drama classes at school, took part in plays at church playing everything from the visiting alien to Angel Gabriel and even Kane in Kane and Abel.
V: Once you knew this was [the path] you wanted to pursue, where did you start?
LA: Interestingly, not where I thought it would …. I did go to university as a drama student, for three glorious months. I love learning! That journey was cut short due to a lack of funding. It was a 'challenging' time in South Africa, but when one door closes another opens!"
You can read more of Vanesa's chat with Lynne-Anne by clicking here: VIEWTIES WEBSITE or here: LYNNE-ANNE RODGERS
Better hurry … before that door closes!