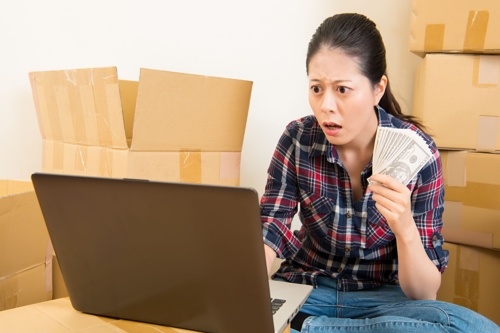 Mid-Year Review of National Rent Prices
According to a July report issued by RENT, the City of New York set a new national record for the highest 1-bedroom (monthly average) rent -- at $5,812 -- with the year-over-year (YOY) total rising by some 41%.
Across the Hudson River, the average monthly rent in Jersey City reached $4,421, making it the country's second most expensive place to lease out a place; with the YOY number surpassing 51%. And by contrast, the average monthly rent in Austin, Texas is $3,257, making it the seventh most expensive location, with that city's YOY number increasing some 108%; more than doubling the average rent in June 2021.
Other cities with some of the largest YOY increases are Tempe, AZ (49.3%), Salt Lake City, UT (40.5%), Long Beach, CA (39.6%), Fremont, CA (38.2%), Richmond, VA (35.7%), Tacoma (32.8%), and Portland (32.2%).
A few cities, all with populations under 400,000, experienced a decrease of more than 24%. Monthly rents in McKinney, TX, for example, experienced a YOY decrease over 50%, averaging around $681. While St. Louis, Missouri, had a YOY decline of about 32%, to $1,250. Anaheim, Baltimore, Pittsburgh, Wichita, Las Vegas, and Houston have also seen significant reversals, as their YOY numbers lessened between 10% and 20%.
The report cites to a Wall Street Journal article (6/27/22), and notes, "[r]eal estate agents in large metros say high-earning renters unable to buy a home have started making over-ask offers for rental homes in popular neighborhoods. In Chicago, some apartments are going for 10 to 15 percent above asking, and in New York agents are 'politely recommending' renters make over-ask offers.
Agents said, 'an increasing number of white-collar professionals — some of whom recently sold homes — are reluctant to buy because of record-high home prices, rising mortgage rates and limited supply.' In Atlanta, agent anecdotes include couples renting $3,500-a-month townhomes despite annual incomes pushing $1 million."
Source: