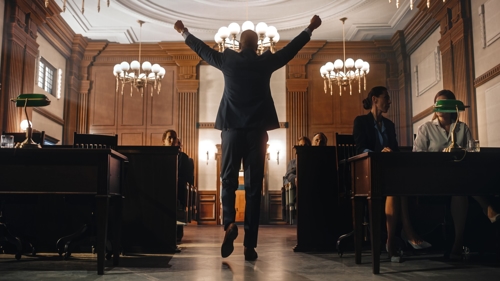 Judge Questions City's Actions
Back in 2020, when the New York City Council and then-Mayor Bill de Blasio were negotiating a proposed $87 billion budget, (with the focal point being NYPD funding in the midst of the Black Lives Matter protests), Williams discovered that under Section 1518 of the New York City Charter, the municipality was required to secure the Public Advocate's signature (together with that of the City Clerk) on property-tax warrants (to permit the city's collection of those taxes). Williams then threatened to withhold his sign-off unless the NYPD halted hiring and school safety programs underwent reform.
Notwithstanding the Public Advocate's objections, Mayor de Blasio and the City Council eventually passed a budget deal and continued with property-tax collection efforts -- which make up nearly 30% of the city's total annual revenue. Williams then filed suit (in March of 2021), alleging a violation of the New York City Charter.
On July 29, 2022, State Supreme Court Justice Verna Saunders decided that the City violated the law by proceeding without the Public Advocate, as Williams was exercising his Charter-mandated authority which required that his signature be secured. But Judge Saunders added that allowing Williams to stop the execution of the budget would also be improper, as that was outside of the Public Advocate's role and not in the interests of justice.
Consequently, the judge concluded that the Public Advocate "shall" sign the tax warrants, thus preventing any hold-up of the city budget. But her ruling also requires the City to take the Public Advocate to court to compel him to sign the warrants, should he refuse to do so.
Williams was reportedly pleased with the ruling, as the court solidified the authority of the Public Advocate under the Charter, reinforcing the existence of an important check on the administration's power.
Source:
https://www.gothamgazette.com/city/11501-public-advocate-wins-lawsuit-over-property-tax-warrants-though-city-also-gets-relief