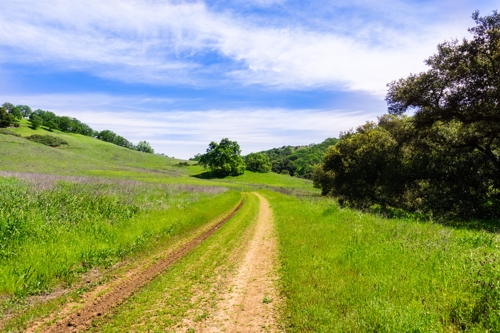 One for the Road?
Because it impacted his property, Scott Marlow wanted to have an easement, known as "Roy Road," relocated at his own expense. When his neighbors rebuffed that effort, Marlow filed suit with the Washington County Supreme Court. And, interestingly, Marlow's case ended up getting thrown out.
According to New York law, once an easement is definitively located, either by grant or by use, its location cannot be unilaterally changed.  And a review of the subdivision map not only established a fixed location for the easement, but it also appears that one of the neighbors had an express grant to use the road, while the rest enjoyed an "implied easement" to get to their respective properties.
Given those facts, the Washington County court was of the view that since Marlow's requested change could not be implemented (without his neighbors' consent), his lawsuit to compel the road's relocation was thus not maintainable.
Sounds like that was a road to nowhere....
# # #
Source:
Marlow v Greene, No. EC2021-33381, 2022 N.Y. Slip Op. 50653(U), 2022 WL 2826245 (Sup Ct, July 19, 2022)