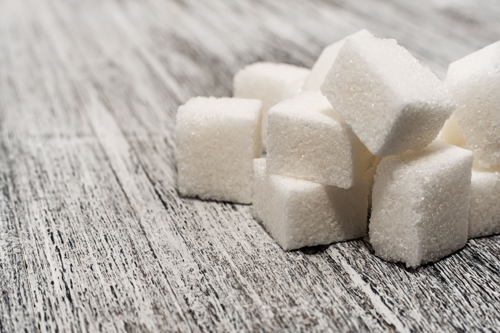 At the base of The Ray Hotel in Delray Beach, Fl —233 NE 2nd Ave. — you'll find AKIRA BACK, a restaurant named after a Korean-born, Michelin-starred, chef known for his "Yellowtail Japanese Restaurant & Lounge," in Las Vegas, together with namesake places in Dubai, Hanoi, Paris, Singapore, Thailand, Toronto, and Vietnam.
▫️
Given that international repute, we were looking forward to our visit. But we noted, right off the bat, that things were "off." While we were ready to forgive the 25-minute wait to be seated, we didn't appreciate the additional ten minutes it took for our server to approach the table. (It was the kind of night where we had to ask passing personnel to bring us menus, water, and take our orders.)
▫️
When our server finally graced us, we opted to begin with the "POP ROCKIN' -- Spicy Crab, Cucumber, Asparagus, Watermelon Pop Rocks" ($19, pre-tax/tip). Now, when the chef was a kid, his mom tricked him into eating fish by masking it with Pop Rocks candies — which are made with sugar, lactose (milk sugar), corn syrup, artificial flavor. These sweets are then "gasified," or processed with carbon dioxide, which not only gives them a "pop," but "crackling" and "fizzing" sounds, when eaten. And according to the manufacturer, this flavor is supposed to pack a "fruity Watermelon wallop."
▫️
The only thing that got walloped here was my wallet, as I was paying $23.75+ (post-tip/tax) for something that was inedible. The sugar overwhelmed and did nothing to enhance the underlying "crab" flavors, or any of the other ingredients for that matter. It was an utter absurdity. And because we felt bamboozled by the hype, this trashy dish rated an "F."
▫️
It just wasn't an honorable way to roll.
.
.
.
#lucasaferrara @akirabackdelray #akiraback #sushi #roll #rolls #sushiroll #sushirolls #japanesefood #seafood #japanesechef #restaurant #restaurants #delraybeach #delraybeachfood #food #foodie #foodies #foodreview #fish #foodreviews #foodcritic #badfood #expensiverestaurants #celebritychef #crab #poprocks #badservice #southfloridafood #southfloridarestaurants