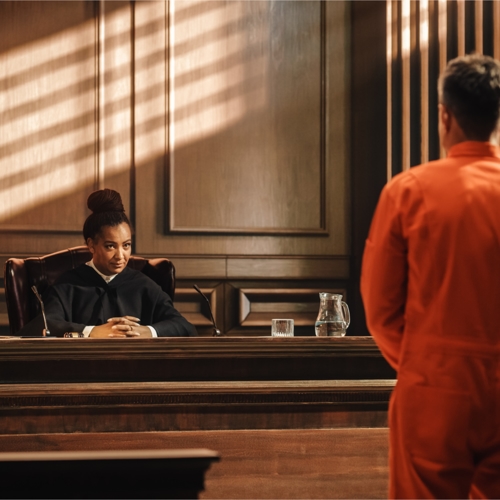 The nomination of Judge Ketanji Brown Jackson to the U.S. Supreme Court has again brought the public's attention to how judges are selected. The press closely covered soon-to-be Justice Jackson's confirmation process – recognizing its enormous social and legal significance. [link] That is understandable. After all, the U.S. Supreme Court ultimately decides some of the pivotal cases affecting such important subjects as elections laws, personal privacy, and the proper division of powers within the government.
Local courts here in New York City also have an important impact on our lives, though often addressing different subject matter. The City and State courts in New York City decide, among other things, cases involving evictions from apartments, whether a bill must be paid, who is the rightful heir under a will, and whether someone accused of a crime is permitted to post bail or be imprisoned.
People often ask: How are judges selected for these local New York City courts?
Here are some answers to that question.
The Different State and City Courts in New York City.
In New York City, there are a number of City and State trial-level courts. Among them are specialized tribunals that deal with limited subjects, and they are sometimes referred to as courts of "limited jurisdiction." For example, the Family Court deals with issues involving families and children, while the Criminal Court addresses low-level crimes (misdemeanors). Cases involving wills and trusts are heard in the Surrogate's Court. And the NYC Civil Court tries lawsuits where the money in dispute is $50,000, or less, and hears eviction cases regardless of the rent amounts in dispute.
In every county in New York State (including the five counties making up New York City), there are also courts of "general jurisdiction," known as the New York State Supreme Courts – which hear virtually every kind of case, regardless of the amount in dispute or the subject matter.
Some City and State Court Judges Are Elected, and Some Are Appointed.
Some of the judges presiding over these City and State courts are elected, and others are appointed (by the Mayor or the Governor, depending upon whether it's a City or State court).
The judges elected or appointed to the New York City Civil Court can ultimately be assigned to most of the courts of limited jurisdiction, addressed above, and also can be chosen to preside in Supreme Court (where they are known as "acting" Supreme Court Justices).
Candidates for election to the Civil Court must run in a Primary Election, held in June, if there is any other candidate from their party (Democratic, Republican, Conservative, Working Families, etc.) who chooses to compete for the seat. Often, there is no opponent from the same party in the Primary, which means that the candidate will automatically become their party's nominee in the General Election held in November.
Candidates running for State Supreme Court seats do not run in the Primary Election. Instead, in a process not unlike the election of the U.S. President by the Electoral College, Delegates to Judicial Conventions are elected at the Primary Election, and, after the Primary, these chosen Delegates attend Judicial Conventions (usually held in August), where they decide on their party's nominees for the State Supreme Courts.
How the General Public Can Have an Impact on the Selection of Judges.
Members of the public are rightfully concerned about ensuring that judges are familiar with, and sensitized to, the unique needs and issues confronting their communities and reflect the diverse communities that they serve. Thus, another question that often arises is: How can the public participate in the judicial selection process?
There are at least two ways you can have an input. First, by "getting aware," and then, by "getting involved." Let's break that down for you.
"Getting aware" entails knowing what judges are running in the election and who are on the ballot within your county or municipal court district. The New York City Board of Elections webpage [BOE] has a wealth of information on this topic, including links to check whether you are registered to vote, maps of county and municipal court districts, and lists of the candidates running.
Once you have identified the candidates running for judge, you can check to see if they maintain a website (many do), review other publicly available information about them, and ask trusted members of your community about the contenders.
Of course, the most direct way to "get involved" is to vote in both the Primary and General Elections.
And if you want to have further input, you (individually, or coordinated with a political club, union, action committee, tenants' association, bar association, or other group) can approach your party's political district leadership. Virtually every party provides a list of district leaders, state committee members, and other persons of contact at the community level. [Manhattan][Brooklyn][Staten Island][Queens][Bronx]
With regard to appointed judges, both the Mayor and the Governor have sitting committees responsible for vetting candidates for appointed judge. [City][State] These committees accept and consider public input.
Public participation in who becomes a judge, and who remains on the bench, is of pivotal importance to the democratic process. With some groundwork and investigation, everyone can have a say in developing a judiciary that is as diverse, inclusive, and informed, as the populations that it serves.