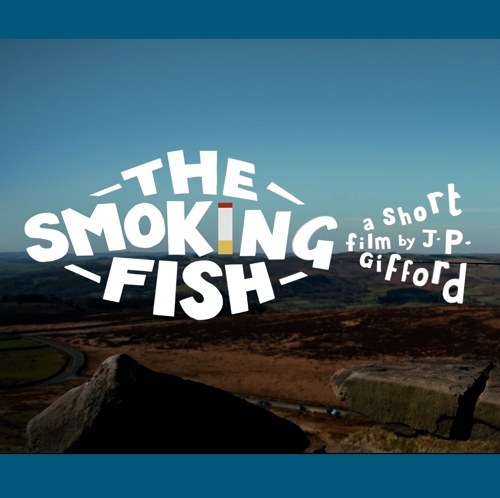 A father, dealing with a personal tragedy, must walk across the countryside to see his son... all while dressed as a fish.

That's the premise of The Smoking Fish an offbeat comedy-drama made by Window Zebra Productions [@window_zebra] in association with yours truly.
The short stars Bafta-winning Jessica Ransom (Doc Martin, Horrible Histories), Marvyn Dickinson (Class Dismissed, Coronation Street), and David Schaal (The Inbetweeners, The Office).

"Sweet, charming and enduring …. a huge heart worn proudly on its sleeve and a lot of laughs," notes UK Film Magazine in its 4-star review of the film.
And if that weren't enough, we're pleased to announce that we've been selected to screen at the Carmarthen Bay Film Festival (Wales) [@cbffwales] -- a BAFTA Qualifying Festival. (This year's event is scheduled from the 16th to the 19th of May, 2022.)
"Diolch yn fawr iawn pawb!"

CAST
@marvynjohn
@jess_ransom
@therealdavidschaal
@raywb88
@dean_smith94

CREW
Director / Writer @jordan_gifford_2mc
Producer @lucypercival_
Producer Yours truly
Producer @_joseph_archer_, @window_zebra

DoP @wdhowlet
Cam Op @samkempac
AC @thehaslam
Sound recordist @thecwsound
AD @lissishoots
PAs @dean_smith94 @katejamess @skycheema
MUA Victoria Roberts

Editor @_joseph_archer_ Colourist @wdhowlet
Composers @jodiegrayer @michaelbogamusic
Sound Design + Mixing @michaelbogamusic
On-set photography @ricardobattaglia
# # #
To view a list of Lucas's other films, please visit: https://www.imdb.com/name/nm11739610/.
# # #
#film #films #indiefilm #indiefilms #shortfilm #shortfilms #movie #movies #UKfilm #UKfilms #independentfilm #indepedentfilms #actor #actors #director #directing #filmmaking #moviemaking #filmmaker #moviemaker #filmmakers #moviemakers #divorce #separation #visitation #children #fatherson #relationship #parents #parentalrelationship