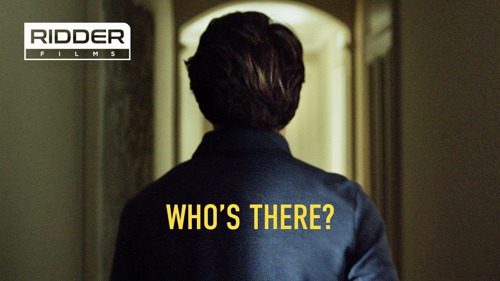 While in London, director Blake Ridder, put me to work on one of his latest shorts, "WHO'S THERE?"
▫️
Of course, the line comes from the classic "KNOCK-KNOCK" joke. But did you know that many experts credit William Shakespeare with the latter's creation?
▫️
Scholars claim you'll find the exchange in Act 2, Scene 3, of Macbeth. There, a porter (who happens to be in a drunken stupor) is awaken by knocking at the gates of Macbeth's castle. And as he struggles to respond, he asks, "Who's there?" (The knocking is believed to represent the hands of vengeance or justice.)
▫️
Anyhow … I was intrigued when Blake told me he was doing a single-take horror short, based on a bad knock-knock joke. Without giving away any spoilers, let's just say, when it comes to this genre, it's ALWAYS a mistake to open your door to friends, or foes ….
▫️
But no need to believe me, you can see the film for yourself (for FREE) by visiting Blake's YouTube channel here: https://youtu.be/MU3JHnI0EG4, or via the link in his Instagram bio, @blake.ridder
▫️
And while we're on the topic of bad knock-knock jokes, here's one for you:
▫️
"Knock, knock! (Who's there?)
▫️
Justin. (Justin who?)
▫️
Justin time to watch a pretty scary Ridder Films flick ….."
▫️
[And "Justin" case you're wondering. The behind-the-scenes footage you see here was taken by yours truly.]
.
.
# # #
To view a list of some of Lucas's other projects, click here: https://www.imdb.com/name/nm11739610/.
# # #

#lucasaferrara #movie #movies #bts #behindthescenes #film #films #indiefilm #indiefilms #horror #horrorfilm #horrorshort #shorts #director #directing #filmmaker #filmmaking #filmmakers #moviemaking #moviemakers #moviemaker #horrormovie #horrormovies