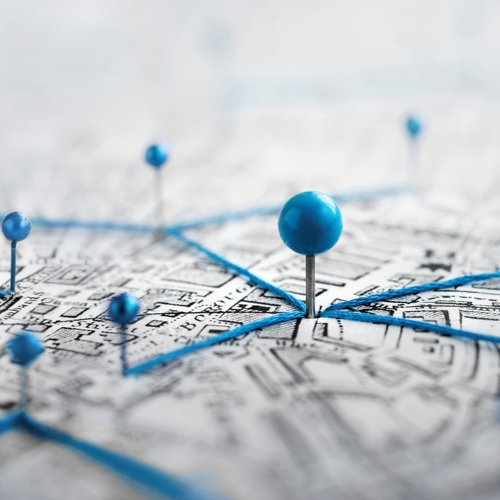 In October last year, Gov. Kathleen Hochul signed new legislation changing the standards by which county legislative lines are drawn in the state. The new law requires county redistricting to follow specific guidelines, designed to promote fairness and equity, and to ensure that the process is non-partisan and non-discriminatory.
To that end, lines must be drawn using the latest population data collected during the 2020 decennial census count, and must ensure that districts (i) are as nearly equal in population as is practicable; (ii) are not drawn with the intent or result of denying minority groups the opportunity to participate in the political process; (iii) consist of contiguous territory; (iv) are not drawn to favor incumbents or any particular party or candidate; and (v) form to promote orderly and efficient administration of elections. The new legislation "makes it harder for single-party majorities to cut up small towns and villages for partisan benefit," noted Jeffrey M. Wice, an adjunct professor/senior fellow at New York Law School and a redistricting expert.
To prevent partisan gerrymandering, the lines are typically drawn by independent commissions—so as to avoid diluting or packing of voters into certain districts to sway election results. In Long Island, Nassau and Suffolk County politicians are nominating representatives to their respective redistricting commissions, with public hearings to follow. If the commissions cannot agree on the nominees, or if the new maps submitted by the commissions are not approved, the county lawmakers may take it upon themselves to redraw district lines. This is precisely what happened with the state congressional district maps (for the state senate and state assembly lines). Lawmakers redrew their congressional district maps themselves (after the bipartisan Independent Redistricting Commission could not agree on a combined map, and punted responsibility) following which, in February, Gov. Hochul approved those new maps.
Long Island's treatment was particularly noteworthy. The state's 1st congressional district was redrawn from the area covering the entire East End to a part of the Town of Brookhaven, to a stretch through Suffolk into eastern Nassau. Similarly, the 2nd congressional district, which currently covers the North Shores of Nassau, western Suffolk, and eastern Queens, was redrawn to include parts of the Bronx and Westchester.
And those changes took everyone by surprise. "Frankly, we have about as much in common with someone in Smithtown, Long Island as we do with someone on the planet Mars," said an East Bronx resident in an open letter to the Governor. "We are taking a big step backward, and once again the Bronx is being shortchanged to benefit affluent Long Islanders. You are taking solidly lower- and middle-income neighborhoods of the Bronx, that are in need of equitable funding, and throwing them together with some of the wealthier areas of the state. We don't go to the same schools, take the same transportation, have the same municipalities or services, nor do we share the same problems or interests."
Now, observers are keenly watching how the process will unfold at the county level. In Nassau County, the redistricting proposed by the Republican-controlled legislature is not expected to receive much pushback from the Republican County Executive, Bruce Blakeman. By contrast, the GOP majority in the Suffolk County legislature may have a harder time securing the approval of the Democratic County Executive Steve Bellone, who vetoed the redistricting plan submitted by his own party, right before they lost majority control of the legislature following losses in the November elections.
"I'm concerned about the Nassau County Legislature deciding who the voters are rather than the voters deciding who their lawmakers should be," said Professor Randolph McLaughlin, co-chair of Newman Ferrara's Civil Rights Practice Group and faculty member at Elisabeth Haub School of Law at Pace University. "We will have our eyes on the predominantly minority sections of Nassau and Suffolk … We're watching to make sure violence isn't done to their districts, that they're not cut up into other districts, that their lines are properly drawn, and those communities are not disenfranchised."
Professor McLaughlin was co-counsel in a lawsuit filed by Newman Ferrara LLP that resulted in the Town of Islip using council districts to give minorities a seat on the town board.
If you believe you are the victim of a discrimination, of any kind, please do not hesitate to reach out to a member of our Civil Rights team, by calling 212-619-5400.
SOURCE: https://www.longislandpress.com/2022/04/07/nassau-suffolk-begin-county-level-redistricting-after-controversial-drawing-of-state-congressional-district-lines/