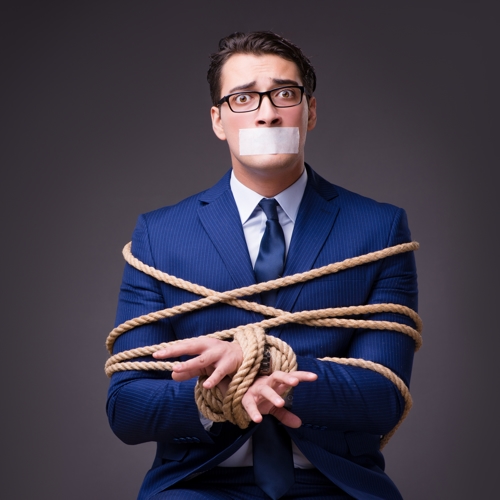 20,000 apartments are being warehoused
It may seem like there has never been a worse time to look for a residential rental unit in the Big Apple. Rents have soared to record highs, and vacancies have reportedly fallen to their lowest level in over ten years. But some landlords would rather let their units sit empty, than list them for rent. Apparently because the apartments won't make them enough of a return.
About 20,000 NYC rent-stabilized units reportedly sit empty.  While landlord groups, such as the Community Housing Improvement Program (CHIP),  are proposing to release this housing stock, they apparently want lawmakers to authorize a vacancy "reset" on those and other apartments as a quid pro quo.
Prior to 2019's Housing Stability and Tenant Protection Act (HSTPA), when a tenant vacated a rent-stabilized apartment, the landlord was allowed to take up to a 20% increase on the last paid rent. But, HSTPA nixed that formula. Under the new law, only $15,000 in improvements can be recovered via rent increases every 15 years.  Curtailing rent increases in such a manner strains landlords' ability to pay for renovations after tenants move out, claims CHIP.
As a result, they are asking the State to change the 2019 law and permit landlords to set a new first rent after a tenant leaves. The pro-landlord group also wants that new initial rent to not be limited to a 20 percent increase. CHIP executive director Jay Martin noted that this would give owners the ability to fund renovations and put units back on the market. "We're not asking to deregulate these units," said Martin, "[w]e're simply asking for the ability of an owner to reset the rent to market rate after a vacancy." And unless those demands are met, it appears those warehoused apartments won't be released.
Daniel Mishin, CEO of June Homes, a short-term affordable rental company popular with the younger demographic, expressed alarm that so much of the city's inventory was untapped. "All those vacant units, it's a black hole," said Mishin. "This is housing that could really help New Yorkers, you know?"
Even if the state acquiesces to CHIP's demands, bringing the 20,000 units back to market would only marginally improve the current shortage. According to a Real Estate Board of New York report, NYC needs at least 560,000 more apartments by 2030 to meet growing demand. (Current estimates suggest that the city is on track to meet just 14 percent of that number.)
At the moment, it appears that Albany is uninterested in entertaining CHIP's proposal. Historically, lawmakers have favored the stick over the carrot approach. (For example, one assembly member introduced a bill two years ago that would penalize landlords who kept units vacant for more than three months).  And since legislators are set to adjourn for the year in June, and it is unlikely that CHIP's demands will result in any new legislation being passed before that break -- meaning that thousands are being wrongfully denied access to much needed housing.
SOURCE (SUBSCRIPTION MAY BE REQUIRED) - https://therealdeal.com/2022/04/06/landlords-offer-to-re-open-200k-warehoused-apartments/