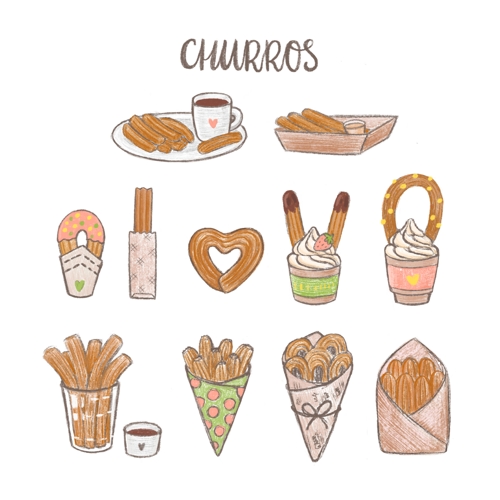 We ended our visit at Reunion Ktchn Bar [sic], located at 18167 Biscayne Blvd, in Aventura (Florida), with their "Churros & Belgian Fondue -- Spanish Churros with A Belgian Chocolate Dipping Sauce," ($12).
▫️
Now don't flip out, but some food historians believe that this fried dough concoction derived from a Chinese pastry known as "youtiao." Others believe that as a substitute for fresh bread, Spanish shepherds created this pastry.
▫️
It was supposedly introduced to South America during the Spanish Inquisition (1500's), with the marauders returning to their homeland with cacoa—which was sweetened with sugar cane to make a hot chocolate that was used as a sauce (or for dunking).
▫️
Composed of flour and water, and dropped into hot oil, some say this thing should ideally end up with a crispy exterior, a tender interior, and taste like a doughnut. Belgian chocolate, on the other hand, is often described as having a "dark," "bitter," and a "strong, tangy bite." (Belgians are so serious about their chocolate, that since 1894, their laws ensure that the recipe must contain a minimum level of 35% cocoa.)
▫️
Because our treats tasted like a bunch of stale cinnamon doughnuts, we rated this item an "F" — as in faugh!
▫️
Doughnut go there!
.
.