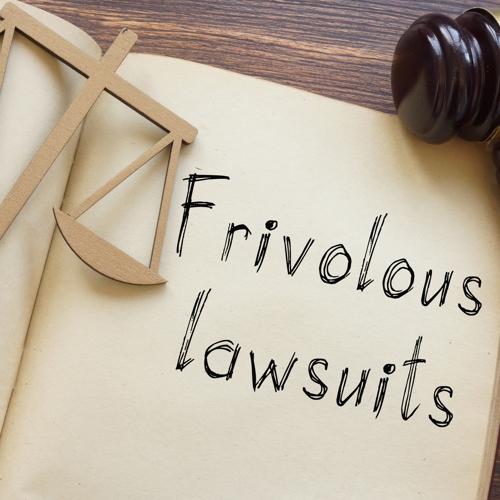 In a rare move that's certain to have all NYC firms combing through their processes and procedures, the NYS Attorney General's office recently issued a 63-page complaint against a debt collection and eviction litigation firm by the name of Balsamo, Rosenblatt & Hall, alleging deceptive rent collection practices, and "initiating frivolous lawsuits."
The complaint claims that the firm operates "a high-volume debt collection and eviction litigation practice by copying and pasting assertions from an intake sheet filled out by their clients without conducting any meaningful attorney review of cases, and have sued and even evicted tenants where there was no legal basis to do so…."
The AG's suit brings seven causes of action and alleges that the firm's housing court division violated state Executive Law, the Federal Debt Collection Practices Act, and the state's General Business Law.
Given the current climate in New York, (especially post-HSTPA), where lawmakers and government officials are seeking to bolster tenant protections, while shielding the latter from predatory practices, Attorney General Letitia James is sending a clear message that no one is exempt from her office's wrath, and that lawyers will be held liable for statutorily violative (or overly zealous) conduct.
"Law firms and attorneys that send rent demands or file non-payment proceedings under their name are representing that an attorney was meaningfully involved in assessing the legal merits of the claims…such a representation is false or misleading if, in fact, there has been only superficial, ministerial attorney involvement…. Likewise, when attorneys sign their names on court papers they represent to the litigants and the court that what they allege is true and based on a reasonable inquiry," the complaint proffers.
Noting that Balsamo has sent "thousands of rent demand notices and initiated thousands of non-payment eviction proceedings against tenants" the lawsuit seeks to enjoin the firm from engaging in further "illegal and fraudulent practices," together with recouping monetary restitution and compensatory damages for the impacted tenants, along with a disgorgement of any profits.
Whether a court ultimately will determine that these particular lawyers acted unreasonably and/or that their operations deviated substantially from those of other firms throughout the city is yet to be determined. However, this strategy of zonking advocates should serve as a clear warning to all practitioners to exercise considerable restraint and caution, particularly before filing any landlord-tenant disputes.
---
Should you require estate with a real-estate or landlord-tenant matter, please do not hesitate to contact one of our attorneys at 212-619-5400.
---
Source: https://www.law.com/newyorklawjournal/2022/04/08/high-volume-debt-collection-and-eviction-litigation-practice-ag-sues-brooklyn-firm-for-copying-and-pasting-assertions-with-no-meaningful-review/?slreturn=20220308095414&fr=operanews