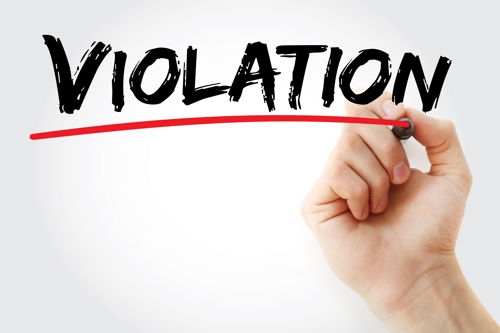 Mayor cites the myriad issues across this owner's portfolio
Mayor Eric Adams recently filed a lawsuit against one of NYC's most notorious landlords, Moshe Piller – who reportedly has over 1,900 building violations across 15 buildings (some 927 units in the Bronx, Brooklyn, and Manhattan), and who has been a consistent fixture on New York City's "Worst Landlord Watchlist," since 2016. (Piller ranked number 28 last year.)
Piller has been accused of tenant harassment, illegal construction, and failing to correct dangerous conditions at his many buildings. For instance, his property in the Bronx (1742-1758 East 172nd Street) has been cited with 189 violations by the Department of Housing Preservation and Development (HPD), 150 violations by the Department of Buildings (DOB), 7 violations by the FDNY, and 6 violations by the Department of Health and Mental Hygiene (DOHMH). They range from unsafe elevator conditions and electrical wiring, unlawful electric, gas and plumbing lines, lead-based paint, and failure to install multiple self-closing doors to contain fires. The mayor's office noted that similar conditions were also observed at Piller's other properties including 155 Linden Boulevard in Brooklyn and 1025 Boynton Avenue in the Bronx.
Piller made national headlines in 2010, when he served an eviction notice upon a 92-year-old Holocaust survivor, Eta Eckstein, who had had lived at 8750 Bay Parkway in Bath Beach, Brooklyn for some 40 years. Piller had purchased that building about five years prior. In 2016, two baby sisters were killed at one of his other properties--720 Hunts Point Avenue--after a faulty radiator exploded; an incident which former Mayor Bill deBlasio described as a "freak accident."
"The time of landlords openly flouting the law and harassing tenants is over," said Mayor Adams in a press release. "For years, Moshe Piller has ignored his responsibilities as a landlord and racked up more than 1,900 violations — landing him a spot as one of the city's 'worst landlords.' While Piller made millions in profits, his tenants paid the price. Our administration won't allow people to willfully endanger the safety and well-being of their tenants."
According to the complaint, Piller "failed to correct many of the violations found by the issuing agencies, or [has] failed to correct the underlying conditions, leading to repeated issuance of violations. For many of these violations, months and even years have elapsed without the Defendants establishing compliance as required." The dilapidated conditions of his buildings "pose an imminent threat to the health and safety of the tenants and the public," the suit continues.
"Safe housing is a fundamental right for every New Yorker, and we're asking the court to compel Mr. Piller to address these longstanding violations," said Sylvia O. Hinds-Radix, New York City Corporation Counsel. Altagrace Aime, tenant leader of Flatbush Tenant Coalition, which, together with other tenant organizations like South Bronx Tenants Movement, has been battling Piller, said, "For years, Moshe Piller has been targeting tenants, taking us to court for nonpayment, and trying to evict us, all while he ignores repairs and acts like the law doesn't apply to him. He's been overcharging us, he's been harassing us, and now he's trying to use the pandemic to collect even more money, while we live in decrepit and dangerous conditions. Enough is enough from Moshe Piller."
Whether Piller will get hit with substantial fines and penalties or will just receive a slip on the wrist, remains to be seen.
---
If you are having difficulty with your landlord, please do not hesitate to reach out to one of our attorneys at 212-619-5400
---
SOURCE: https://www1.nyc.gov/office-of-the-mayor/news/173-22/mayor-adams-lawsuit-against-landlord-nyc-s-worst-landlord-watchlist-