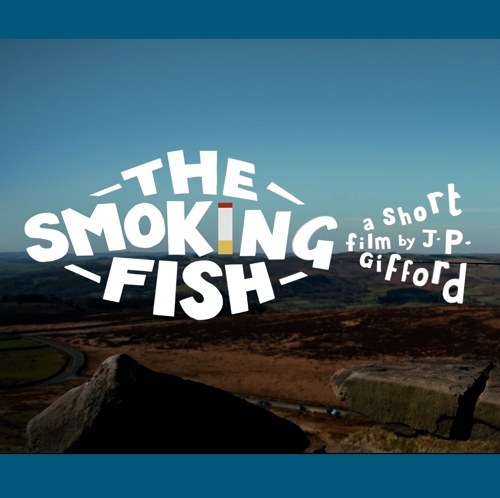 The Smoking Fish, written and directed by J.P. Gifford, and co-written with Joseph Archer, is a comedy-drama which portrays the extent to which a man will go to see his kid. After his vehicle malfunctions in the midst of the English countryside, this dad has little choice but to travel the rest of the way, through some rough terrain, by foot – all while dressed as a fish, of course.
The film stars, Marvyn Dickinson (father), Jessica Ransom (mother), David Schall (farmer), Jack Waddington (son), and all offer truly compelling and enjoyable performances.
Ranked 4-stars by the UK Film Review, critic Emily Davison noted, in part, as follows:
"Sweet, charming and enduring – The Smoking Fish is a very good short, with a huge heart worn proudly on its sleeve and a lot of laughs. The film is gorgeous to look at, nicely acted and has a moving tale at its centre of a father just trying to spend some quality time with his son, what's not to love?"
You'll also end up loving the film, which is now making the rounds in festivals across the globe. In the interim, no need to flounder around … here's a trailer which gives you a "sneak peek" as to what you'll soon be able to catch on the big screen!
Now, GO FISH!
* * * *
* * * *
CAST
@marvynjohn
@jess_ransom
@therealdavidschaal
@dean_smith94
@raywb88
CREW
director / writer @jordan_gifford_2mc
producer and co creator @_joseph_archer_ @window_zebra
Producer @lucasaferrara
Producer - Lucy Percival
DoP @wdhowlet
Cam Op @samkempac
AC @thehaslam
Sound recordist @thecwsound
AD @lissishoots
PAs @dean_smith94 @katejamess @skycheema
MUA Victoria Roberts
Editor @_joseph_archer_
Colourist @wdhowlet
Composers @jodiegrayer @michaelbogamusic
Sound Design + Mixing @michaelbogamusic
On-set photography @ricardobattaglia
* * * * *
You'll find the full film review here: https://www.ukfilmreview.co.uk/post/the-smoking-fish-2021-short-film-review
The film's webpage can be found here: https://www.windowzebra.co.uk/thesmokingfish
The production company's social media pages are:
https://www.facebook.com/windowzebraproductions
https://www.instagram.com/p/CTMLrHpMsXV/?utm_source=ig_web_copy_link