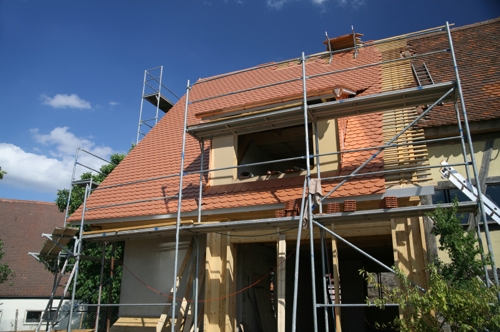 "To Buy or Not to Buy," that is the Question….
Are you thinking of buying your first home, but aren't sure it's affordable? Or perhaps you're selling your current residence and moving to a new area but don't want to make that long-term commitment, at least not just yet.
Well, if you're currently weighing the risks and rewards of owning a home versus renting, LendingTree just released a study comparing the costs in the country's top 50 metropolitan markets.
After saving up a bit of money, many renters tend to wonder: why am I throwing away money every month, when I could buy a home and pay into an asset that I own?
Well, truth be told, the answer is not a simple one. But unless you intend to rent out the home and profit from it each and every month, ownership is actually a liability, which will require you to constantly invest money into the property, without ever being able to take out profits from it until an eventual sale – which, for many, could be decades down the road.
And what people (especially, first-time home buyers) often forget is that mortgage payments aren't the only expense. You'll also be required to purchase homeowner's insurance, pay property taxes (which, depending on where you live, can be quite significant), there are HOA fees if you buy in a community, and, if you are not able to put down at least a 20% deposit, you'll also get a crash course on mortgage insurance.
Frequently overlooked, are the maintenance expenses associated with owning a home. Every time an appliance breaks, your heating or AC unit fails, and/or you're visited by a family of termites, you'll need to pay someone to come out and repair. All those added costs will increase your financial burden.
But don't take our word for it. According to the LendingTree study, you'll find renting to be cheaper in every single one of the nation's 50 largest metro areas. Coming in with the highest financial cost gap between renting and buying is of course NYC, where the average monthly rent is $1,439, compared to the average monthly mortgage which is nearly double, at $2,802. In Chicago, renting vs buying is a bit more palatable, with your monthly costs around $1,122 vs. $1,888, respectively. And in Orlando, the divide makes home-ownership seem like the winning bet, with the average monthly cost at about $298 more per month when compared to renting. (Plus, you'll have Disney and Universal close by.)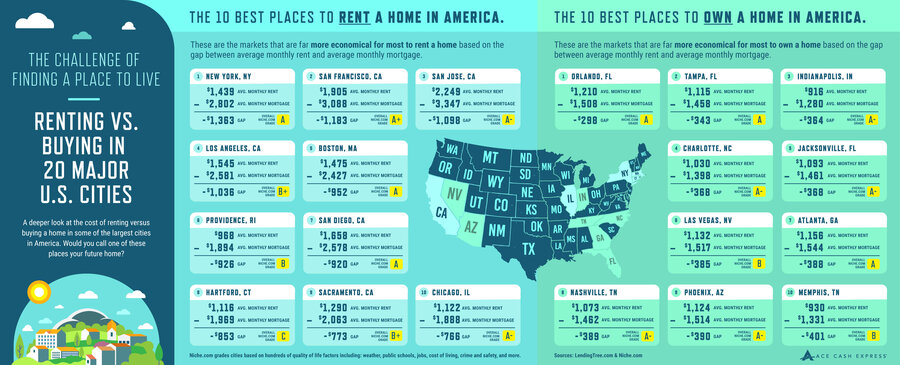 LendingTree used data from the U.S. Census Bureau's 2019 American Community Survey, so it's likely that the pandemic has skewed these numbers considerably. However, the underlying sentiment remains the same. The study's findings show that renting is cheaper than home-ownership, until a person's mortgage is paid off – a 30-year proposition for most.
This is not to dissuade you from buying, as owning real estate is often one of the smartest financial moves you can make, particularly if you plan properly. If payments are timely made, you will gain more equity in the property as time passes. There are also some tax incentives that come with owning a home, and, if you have a long enough timeline there will also likely be some appreciation in value.
But before you take the plunge, remember that if you do buy, you may be treading into deeper waters than you originally anticipated. So just make sure you have enough cash to be able to weather the eventual storms ... or should we say tsunamis?
Source: https://www.lendingtree.com/home/mortgage/comparing-rent-vs-owning-a-home-in-nations-largest-metros/